For TikTok lovers, you have probably seen the huge amount of pesto dishes there. Added to eggs in a frying pan for a burst of fresh flavor, delicious pasta, it can be made into butter and so much more.
But what is it about pesto that makes it one of the most delicious and versatile sauces to use?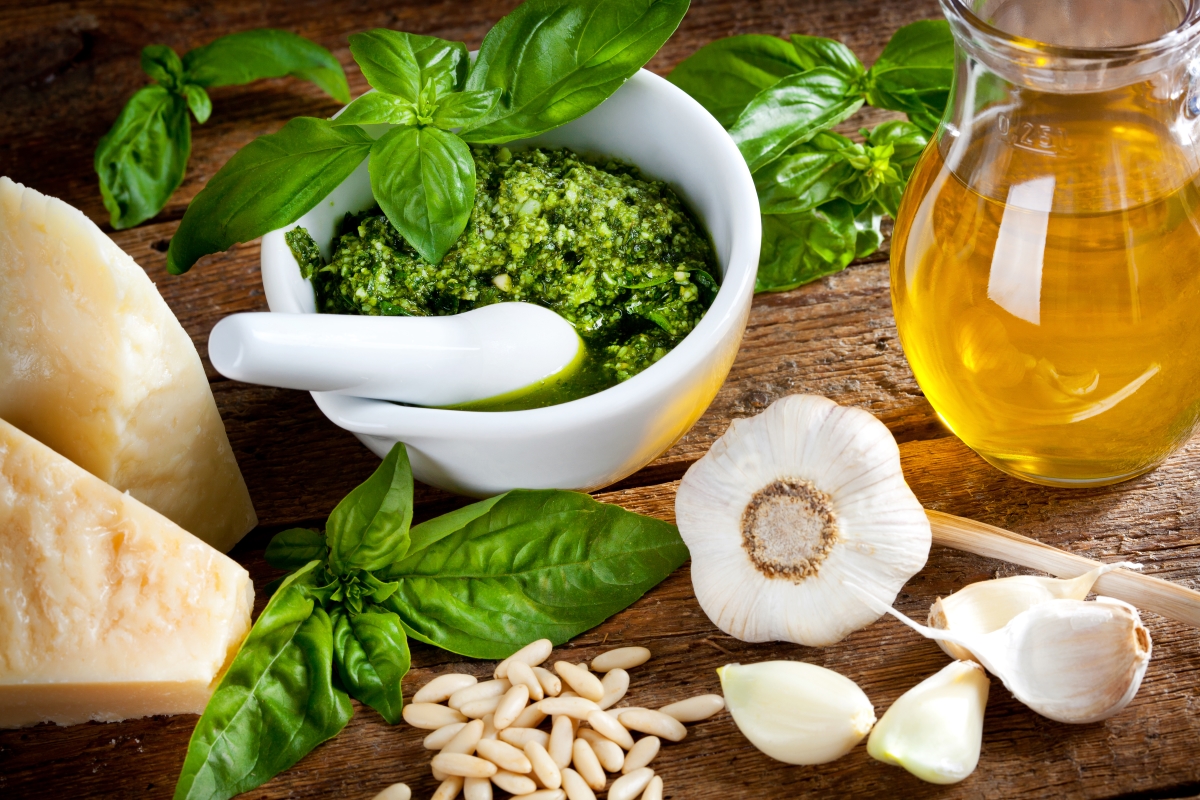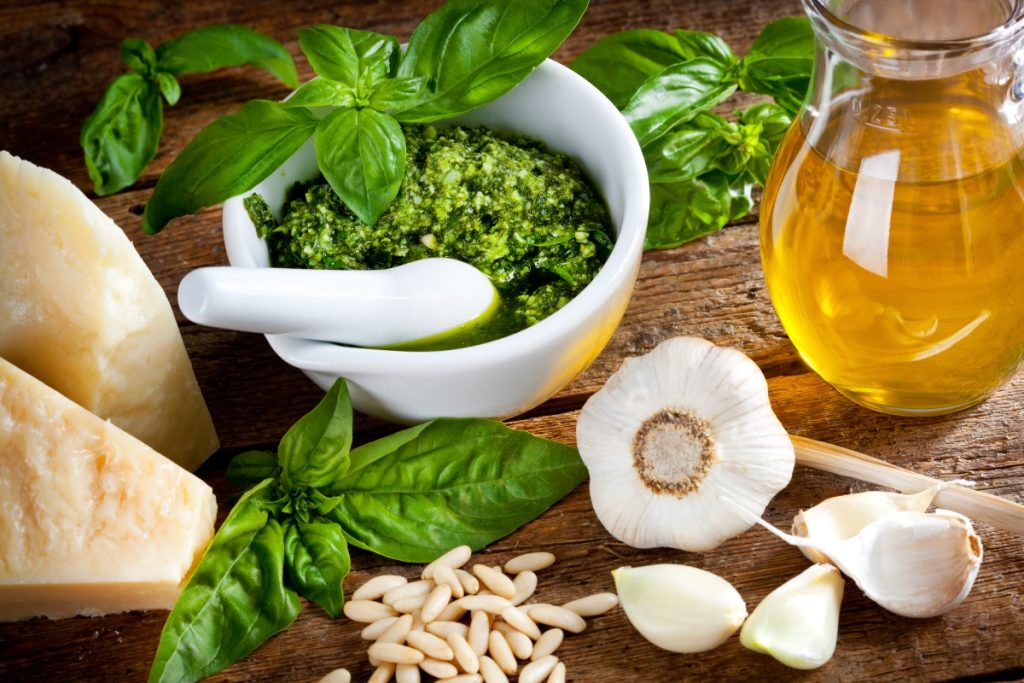 Parmesan
Who doesn't love cheese? Well, don't answer that if you are lactose-free, but for most people, cheese is the best thing on the planet. Hard cheeses like parmesan and usually low in lactose because of the way they are made – so this can be okay for many people who struggle with creamier cheeses.
Much of the rich, creamy, and nutty flavor comes from the parmesan in the pesto.
What's more, unlike many kinds of cheese, parmesan is lower in saturated fats.
You can substitute the parmesan for these cheeses when making pesto at home:
Manchego – sheep cheese with a more nutty flavor
Pecorino Romano – often used instead of parmesan but is sheep milk, not cow's milk
Asiago – only comes from certain regions but has a sweet and nutty flavor
You can switch out regular parmesan for a vegan alternative so you get the same creamy texture.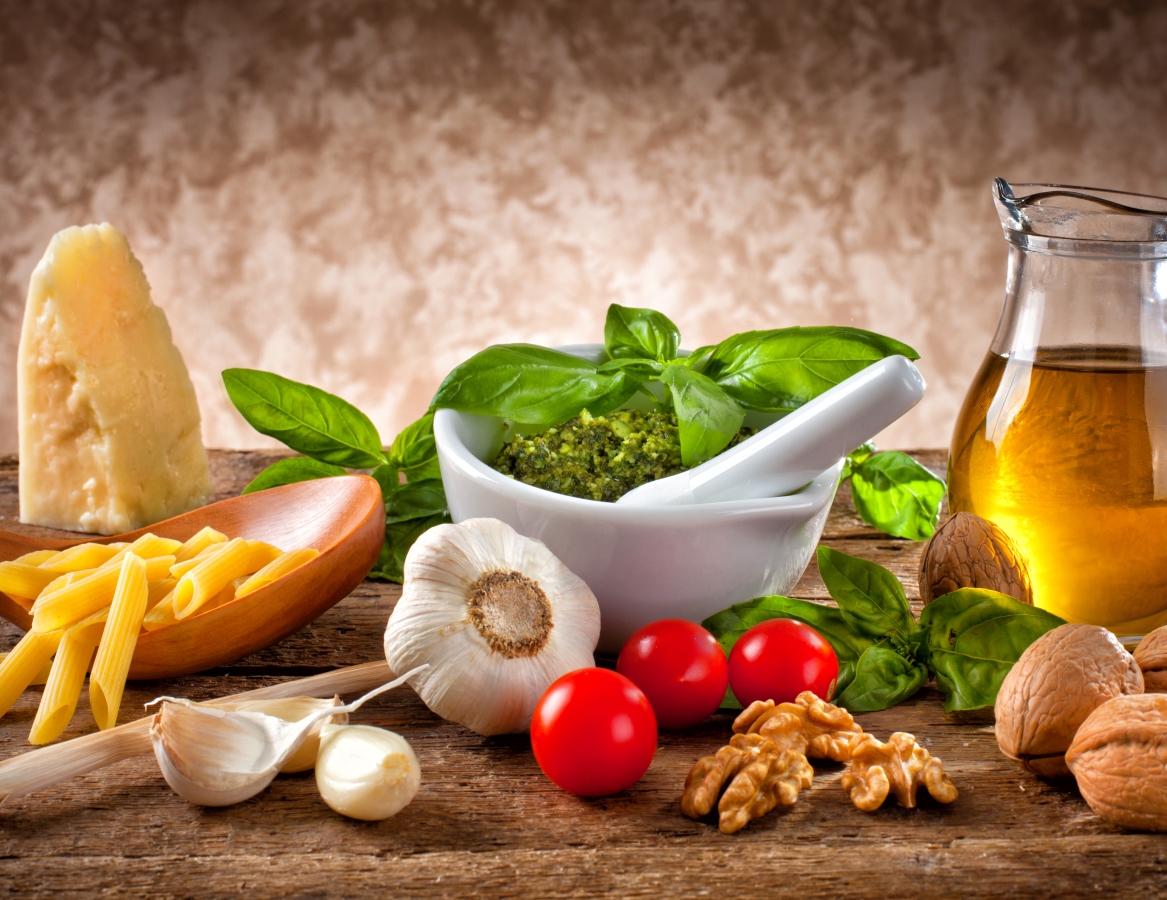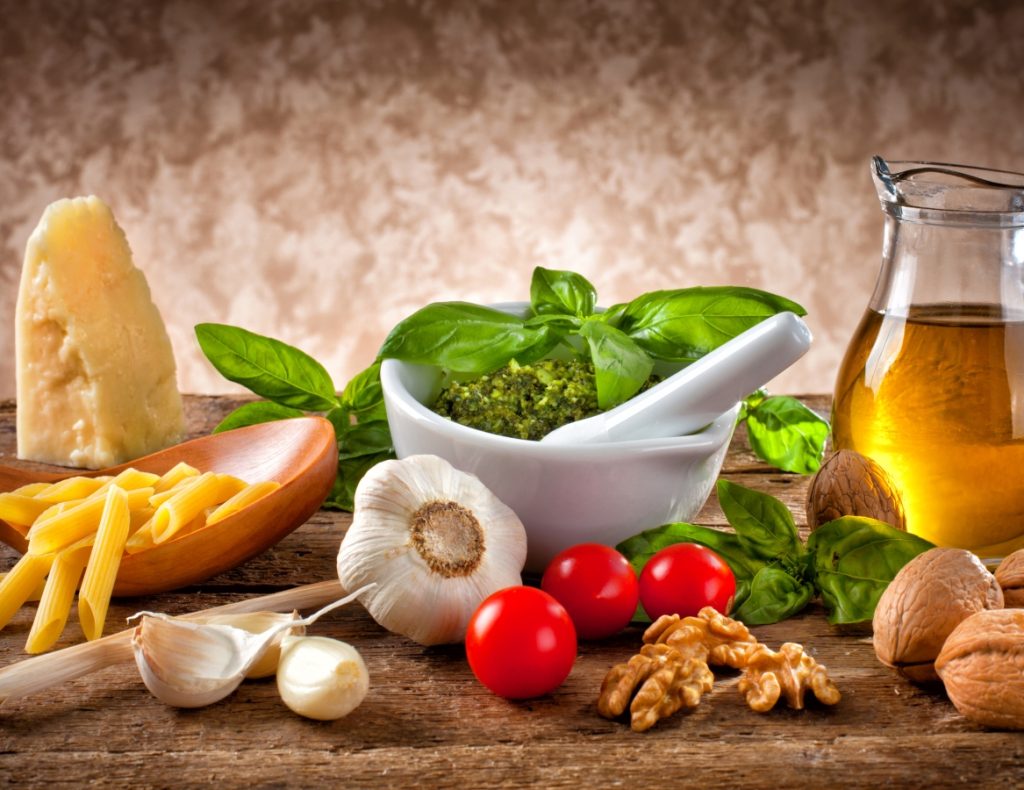 Garlic
Garlic is a potent but delicious addition to almost every meal. Garlic is packed with antioxidants, antiviral compounds, antibacterial properties, and allicin. Allicin has a soothing and healing effect on your digestive system – not to mention it is downright delicious.
You'll add a few cloves to your pesto – but you can add more if you like it punchy!
If you're already salivating at the idea of fresh pesto, here is a pesto pasta recipe that's easy to make.
Pine Nuts
Pine nuts are one of the most expensive ingredients in pesto – and often is what puts people off making it at home. There are a couple of alternatives that can give you the right consistency, though.
Pine nuts are great for getting extra magnesium and potassium, and they can even help you to lower your blood sugar levels.
Almonds (sweeter in taste but a similar consistency)
Sunflower seeds
Walnuts
Cashews
Keep in mind changing the pine nuts will change the flavor – but some nuts are more budget-friendly.
Basil
Basil has such a distinct and fresh flavor and is often the one that we associate with Italian food anyway. Basil has a lot of benefits to the body, too; it is great for the skin but can also help to boost your natural digestion. When you use fresh basil rather than dried, you will also get the benefit of manganese, Iron, Vitamin K, and Vitamin A.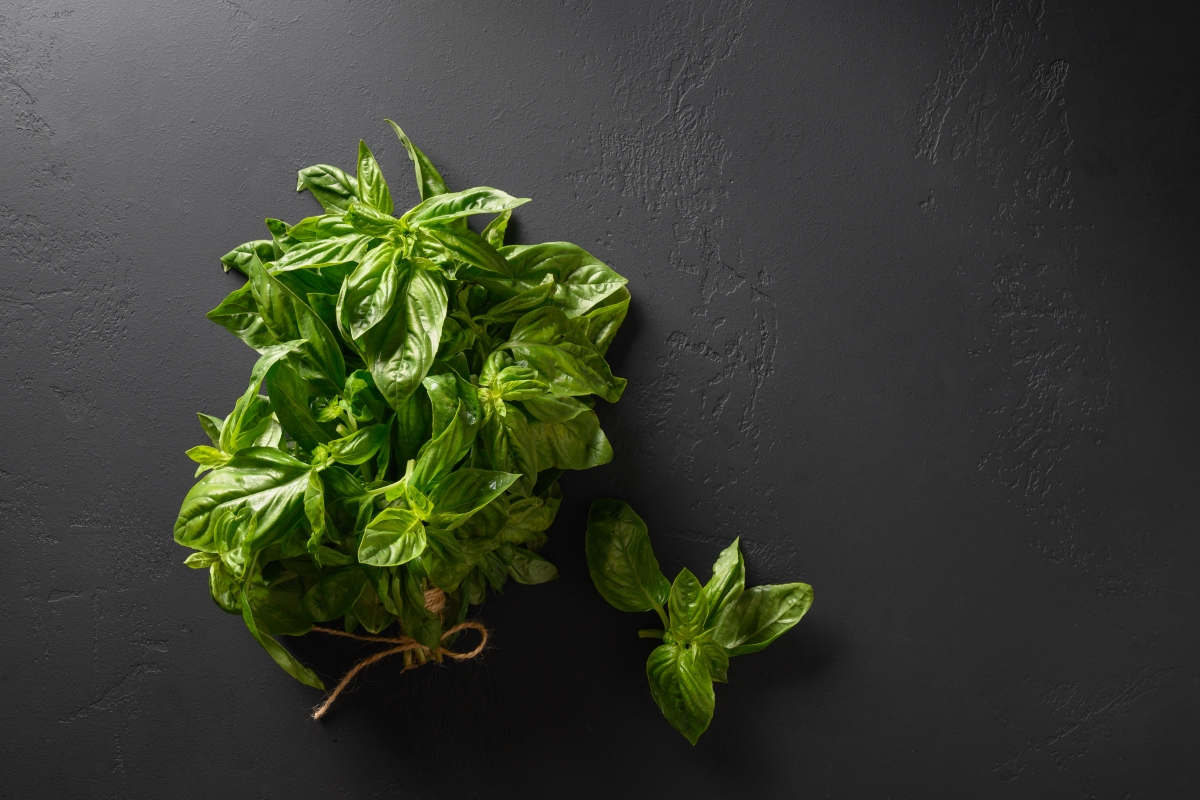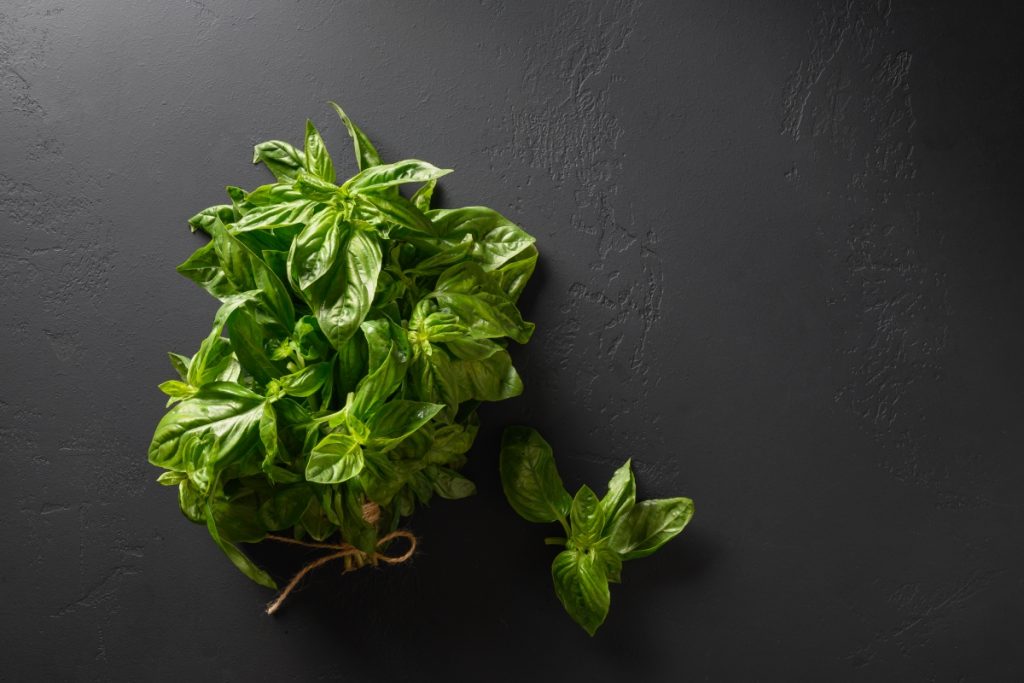 While basil is what gives much of the oils, scent, and taste to pesto – you can exchange it for other herbs. Think along Italian inspired lines, and the best options are:
Parsley
Oregano
Sage
Spinach
Kale
You'll still get a deep green color, but it won't strictly be pesto alla Genovese anymore. If pesto isn't your ideal pasta topping, try this: Prawn Pasta with Spicy Garlic Cream Sauce!