Hi Guys, I hope you are doing well today. Those who know me, know I am an avid Mountain Bikers. I especially love long rides out in nature where I sometimes don't see a single person or civilisation for 3-4 hours. Every second Saturday, I grab my mountain bike and fill a Ziploc bag with 3-4 of these delicious Peanut Butter Oat bar's and set off into the wild.
Recently I shared a picture of these bar's on Facebook and quite a few of my friends requested the recipe. So, as I am not one to keep a secret recipe. Here it is 🙂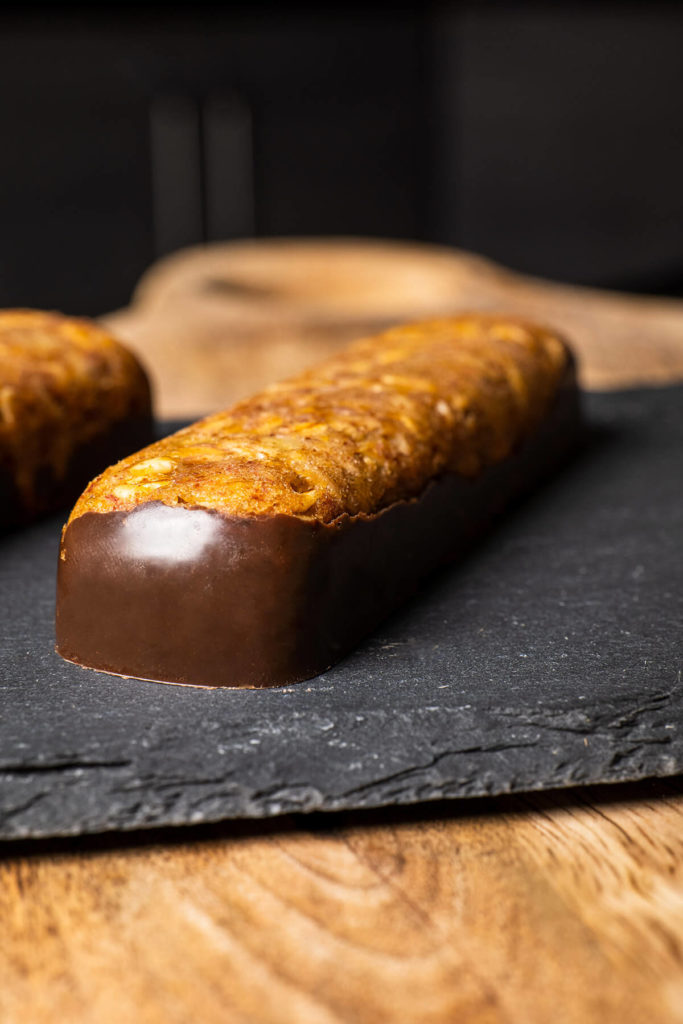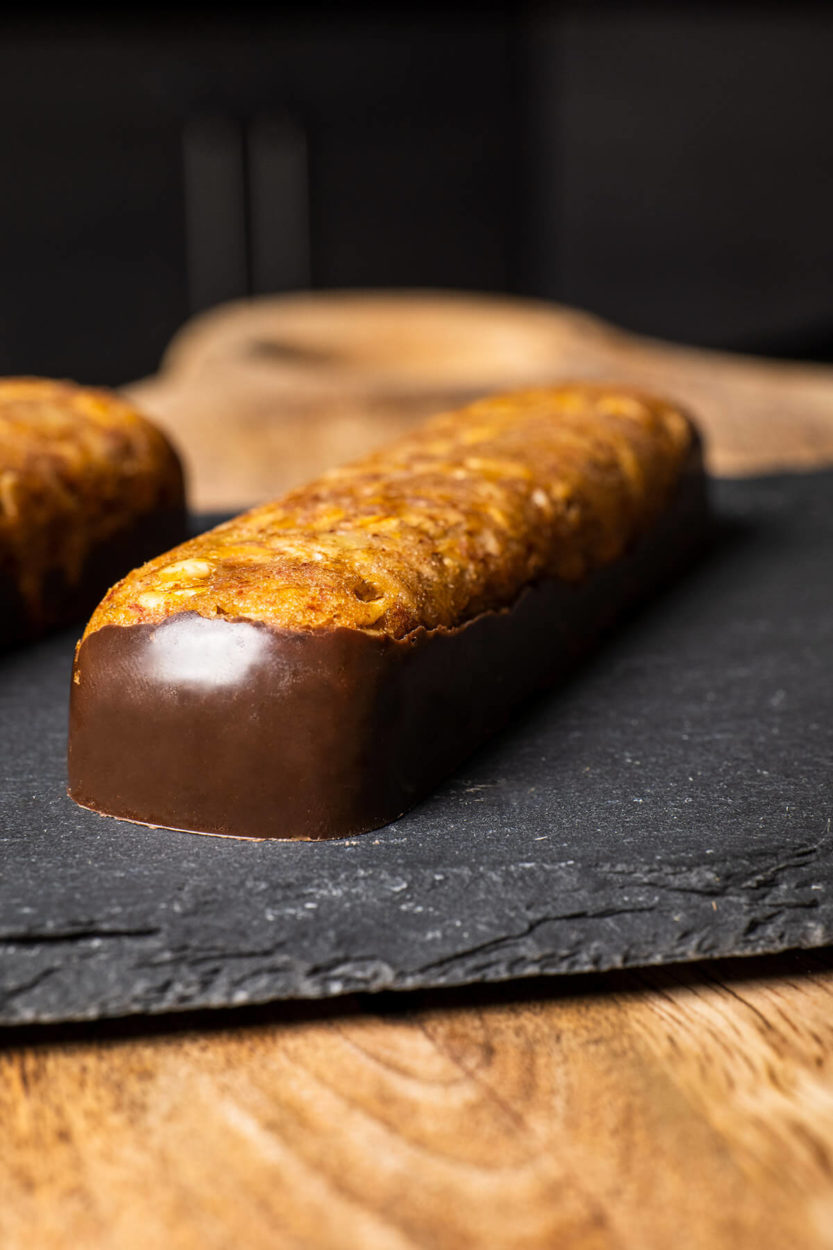 History
Believe it or not, but Flapjack's or Oat Bars have been around for a few hundred years. Even Shakespeare refers to Flapjacks in Pericles Prince of Tyre. So apparently they first appeared in literature in the 1600's. Who would have known?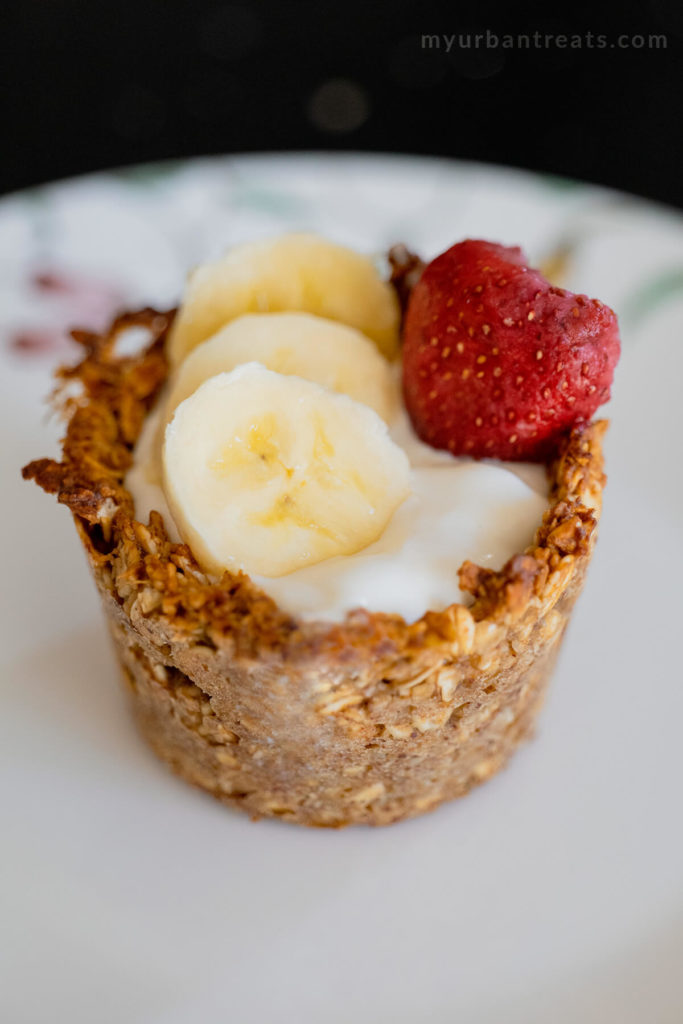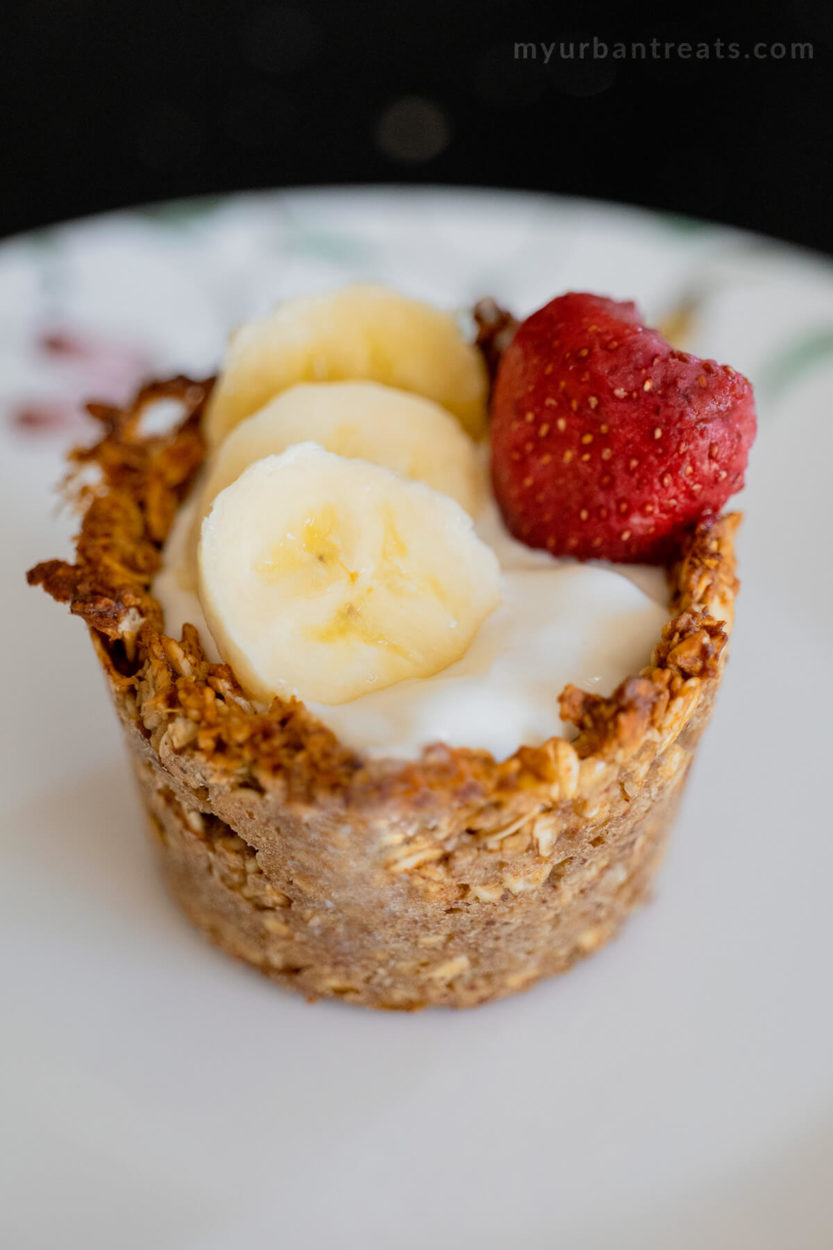 Ingredients for peanut butter honey oat bars
Healthy recipes have a few traits that makes them easy to identify. A low amount of processed sugar, low amounts of salt, low amounts of saturated fats and a high amount of fibre. These peanut butter and oat bars check all the boxes on that list. So here is what you will need.
Two Large and Ripe Bananas
2 1/3 Cups of Quick Oats
1/4 Cup of Honey
1/4 Cup of Smooth Peanut butter (use the plain healthy type)
1 Pinch of Salt
200 grams of Dark Chocolate
You will also need the following Kitchen Utensils, please note that the links below contain affiliate links. This has no price impact on you but if you buy via my link, I get a small commission that helps me run the blog: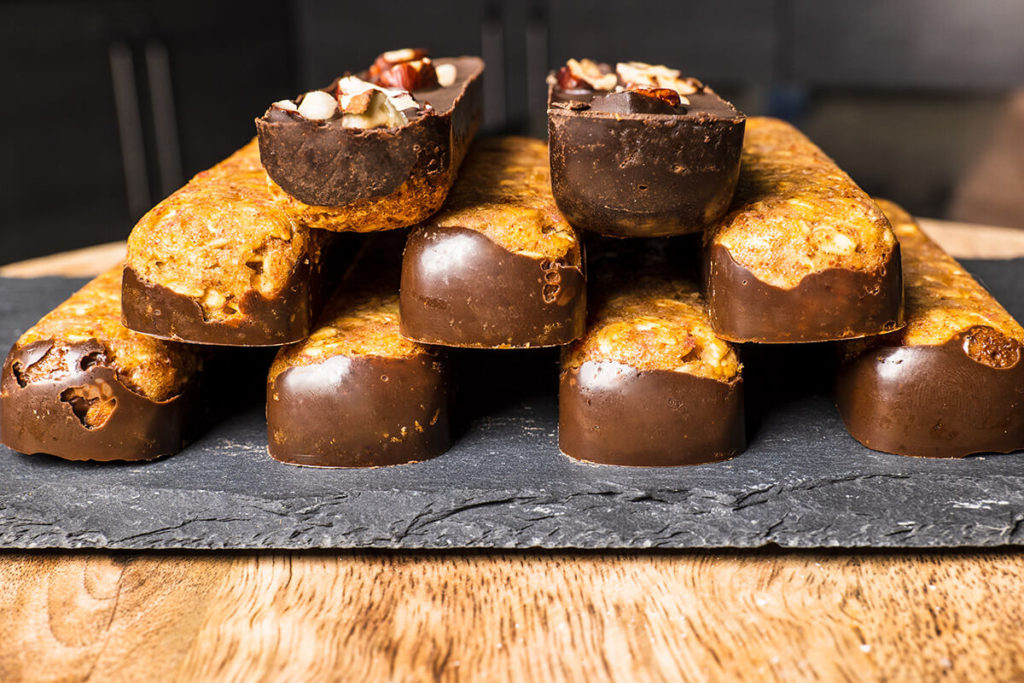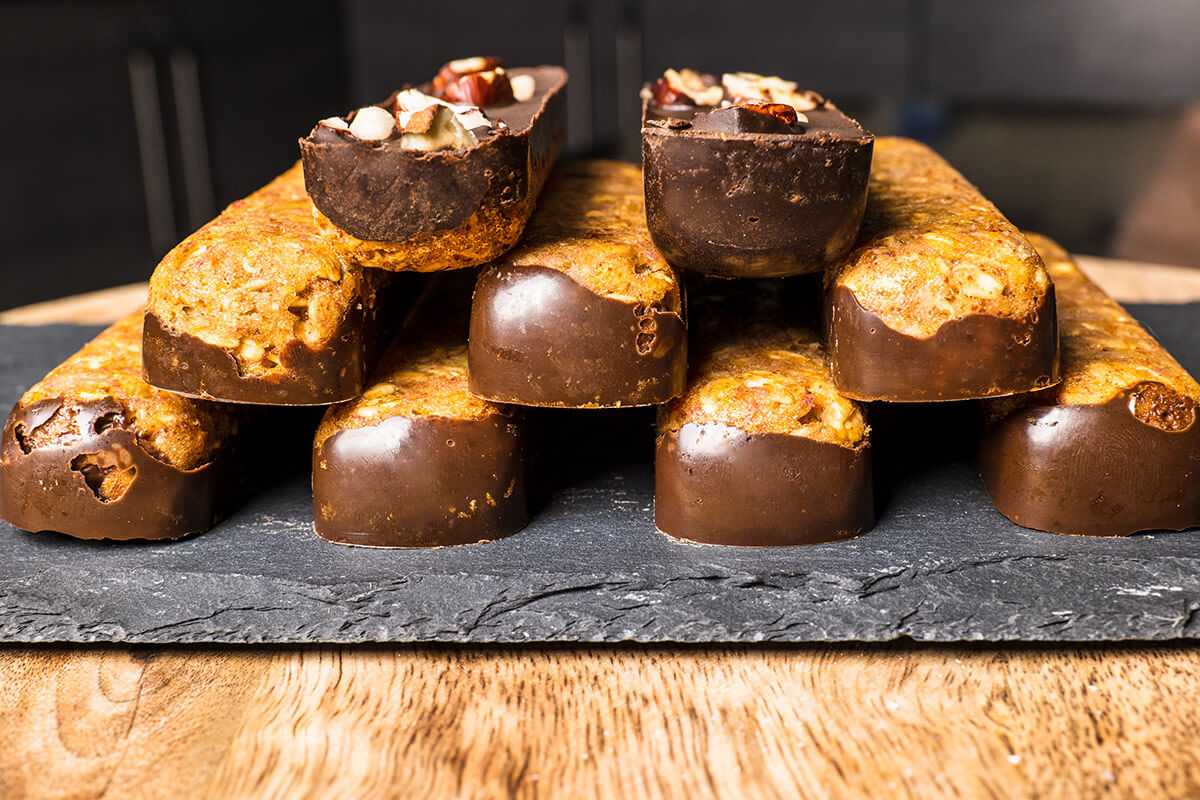 A large mixing bowl
A Fork to mash the bananas
A Form to shape and bake the oat bars, see the Amazon links below.
---
How to make it!
To make peanut butter oat bars all you need to do is this:
Step 1 – Combine
Start by mashing the bananas with a fork. Add in the pinch of salt, honey and peanut butter and whisk until well combined. Now add in the oats one cup at a time. You might not need the whole amount of cups so go easy and see how thick the batter becomes before adding all the oats.
You want a thick but smooth texture that's easy to spread in the form.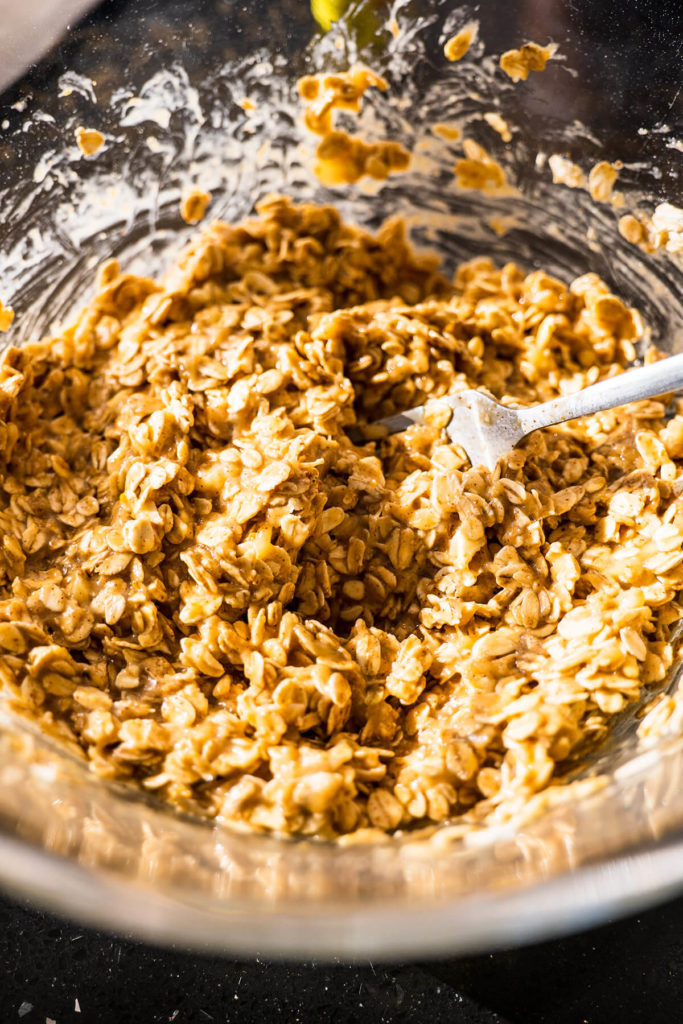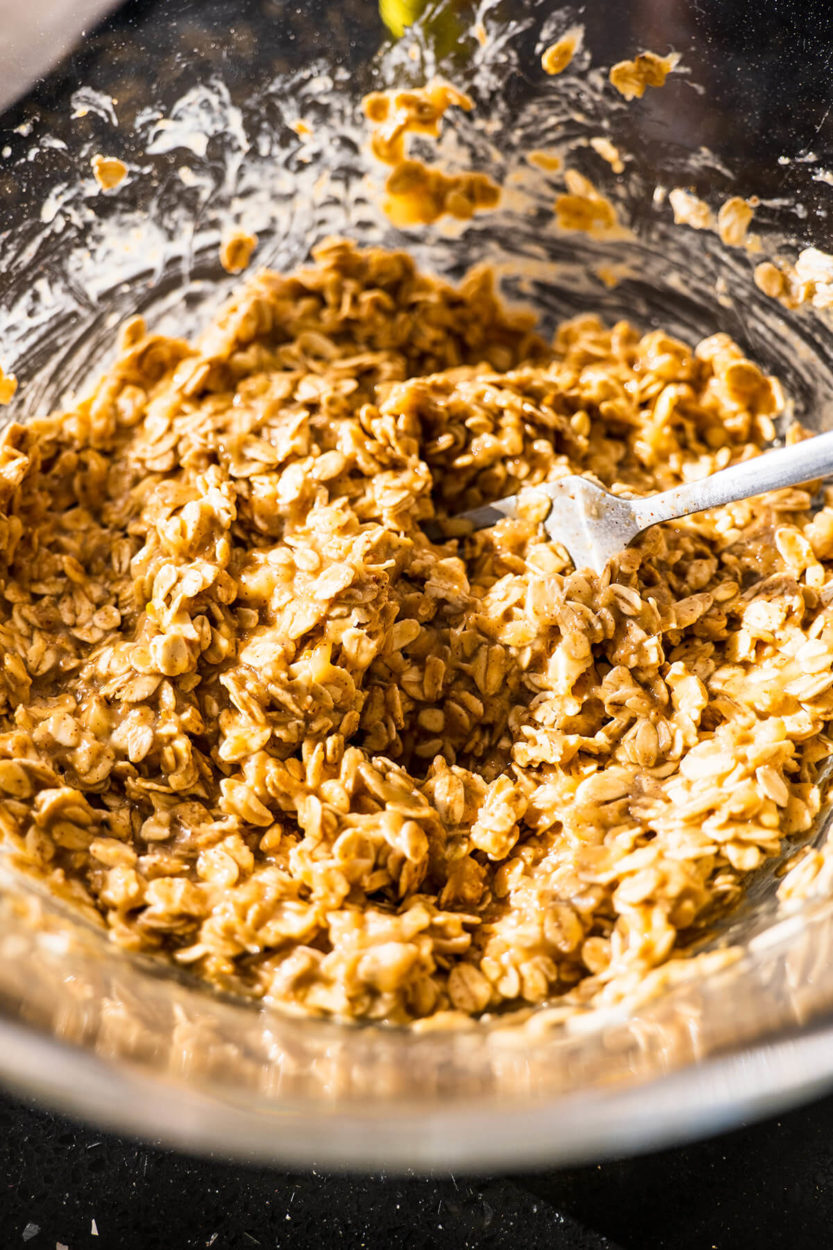 Step 2 – Form and Bake
It's time to place the oat, honey, banana batter in to the baking form. If you are using a silicone form than you wont need to grease them. If you are using metallic or ceramic forms, grease them with a bit of coconut oil to get them out easier once they have been baked. Place in the oven at 180 Celsius or 345 Fahrenheit for 12-15 minutes. Remove and let them cool to room temperature.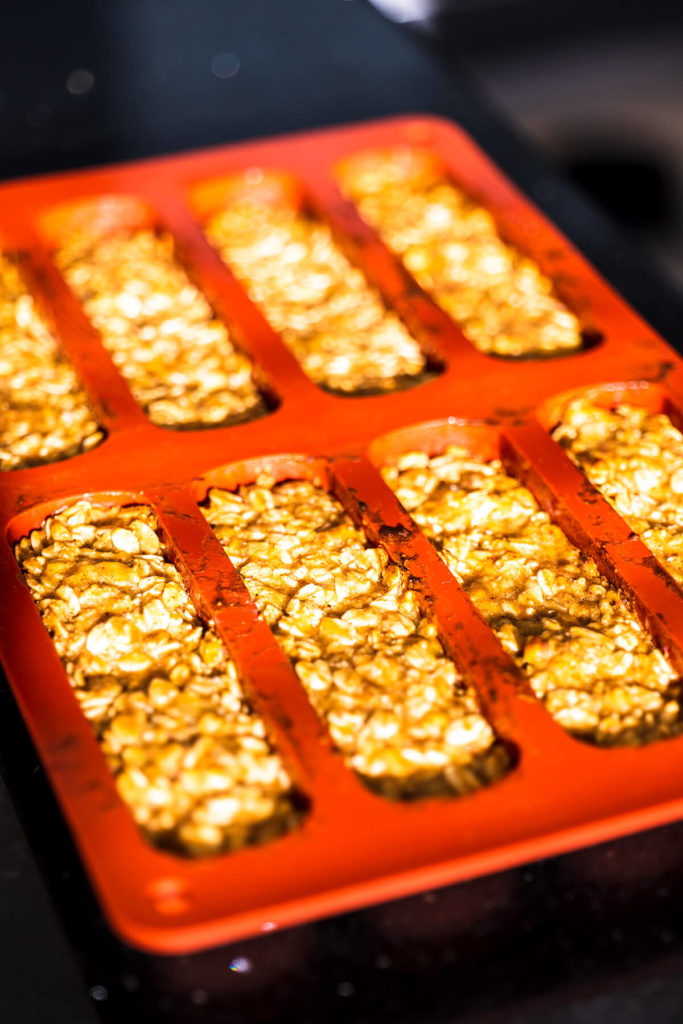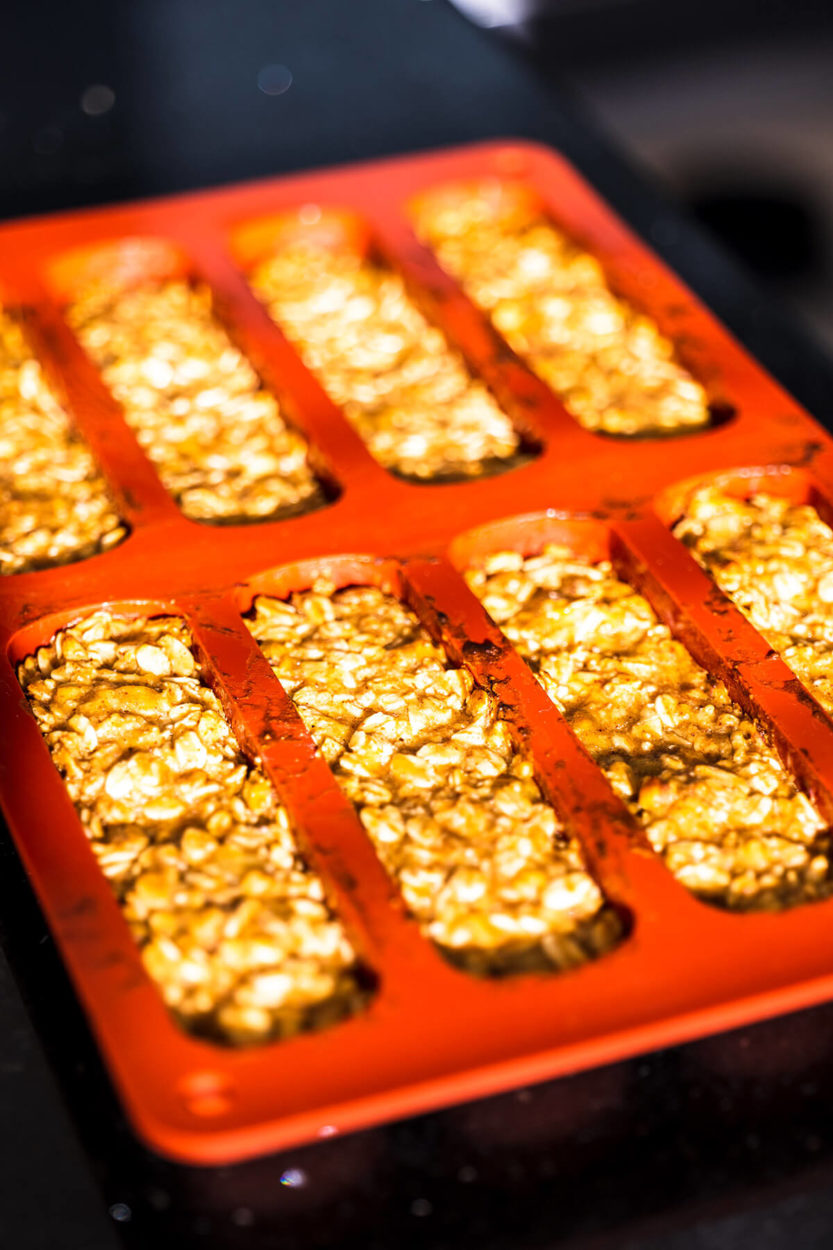 Step 3 – Chocolate Layer
Last but not least, lets add the chocolate cover. To melt your chocolate make a Bain Marie. A Bain Marie is basically a hot water bath. Instead of melting the chocolate directly over the heat, we melt it over water steam which has a constant temperature and does not burn the chocolate.
Get a small or medium sized saucepan and add an inch or two of water. Next place a heat proof bowl over the sauce pan. The water should NOT directly touch the glass bowl.
Place the chocolate (keep 20% aside for tempering) in to the glass bowl and stir until its well melted.
Expert tip: If you want to make the chocolate thinner, you can add coconut oil. Adding one or two tablespoons of coconut oil will make the chocolate thinner. Just don't add too much at a time. Add a bit test and go again.
Once the chocolate has completely melted, take it off the heat and keep stirring. Add in the 20% of chocolate you kept aside and stir until its also melted. This is a trick that will help you to temper the chocolate without much hustle.
Pour the melted and tempered chocolate over the bars and hit them on the bar to let it even and settle. You can now embed some nuts or raisins in to the bars. Let the chocolate set and remove the bars from he mold.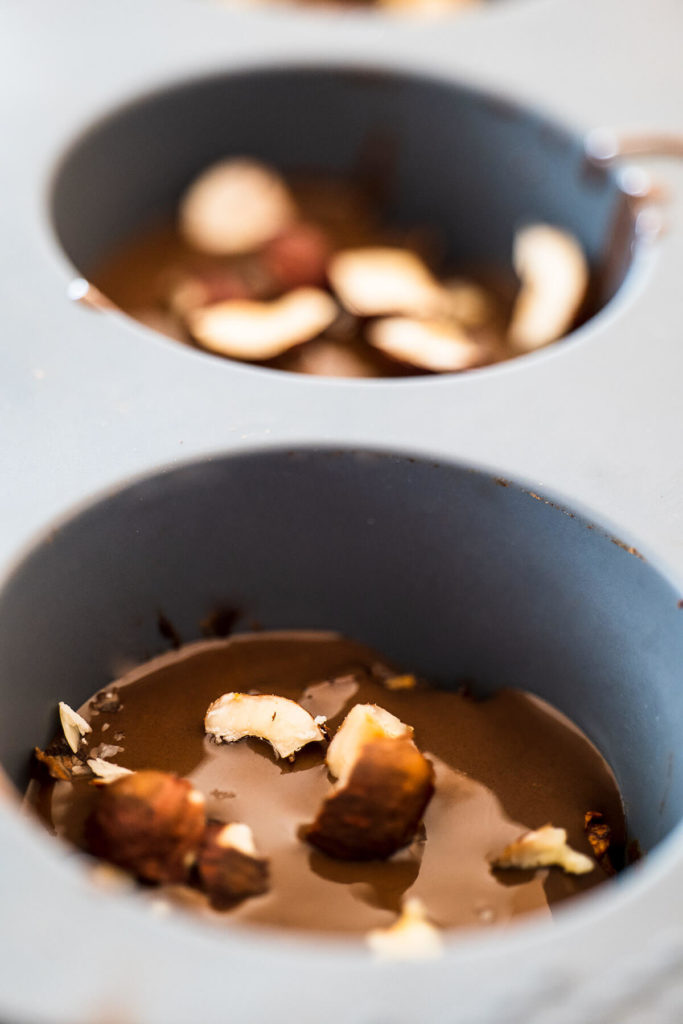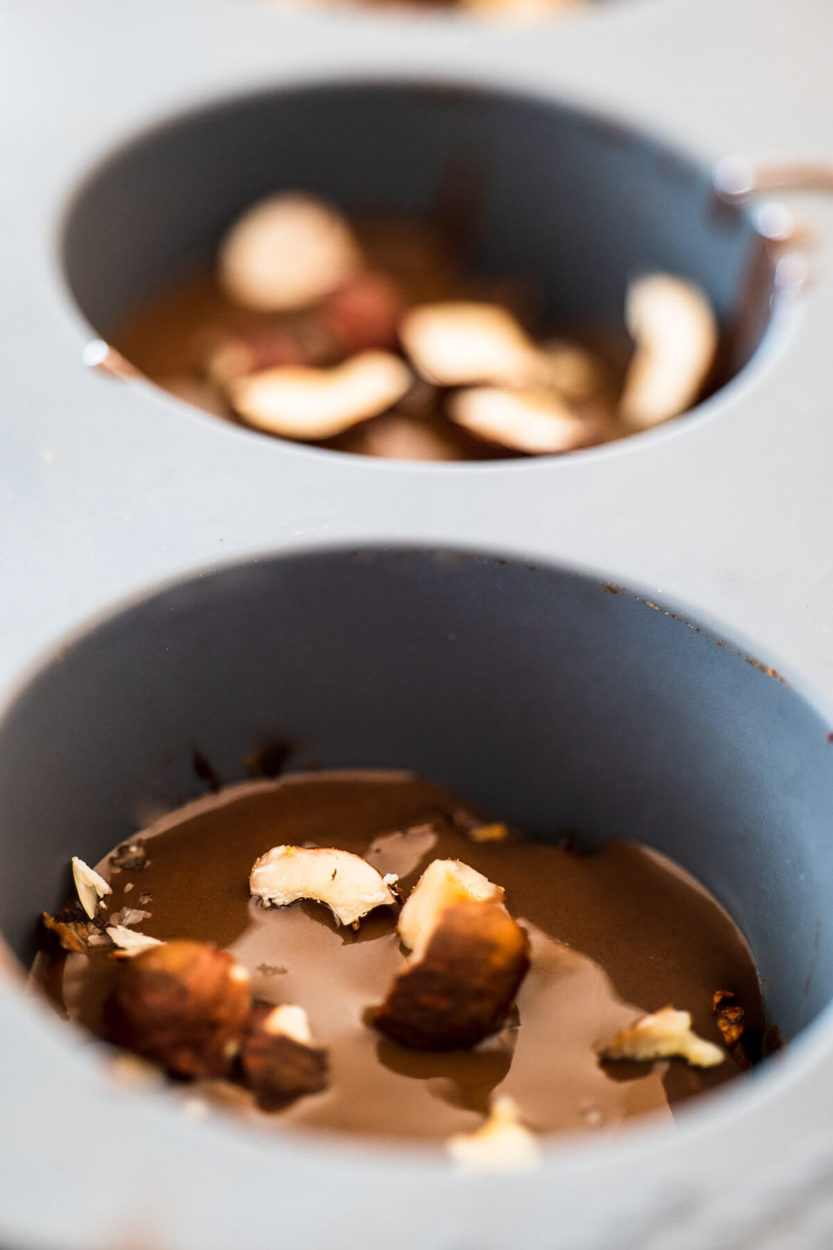 Tips & Tricks
You can mix it up by adding raisins, nuts or other fruits to the bars or the chocolate
Temper the chocolate by adding cooling it slowly. An easy way to do this, is adding chocolate after it has melted and stirring it in until it dissolves.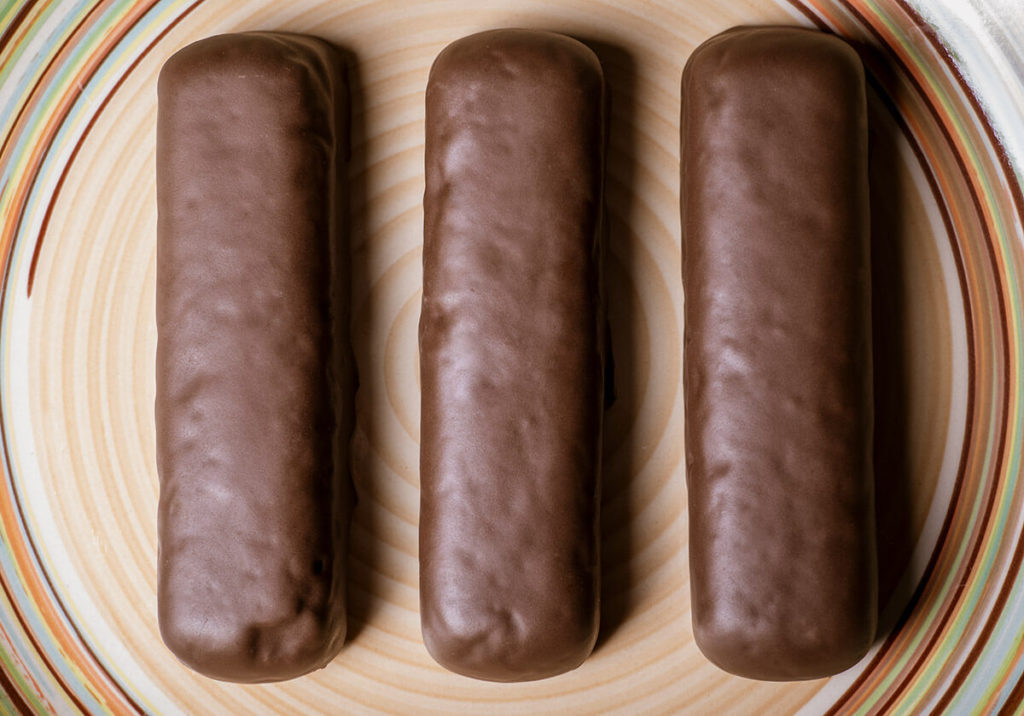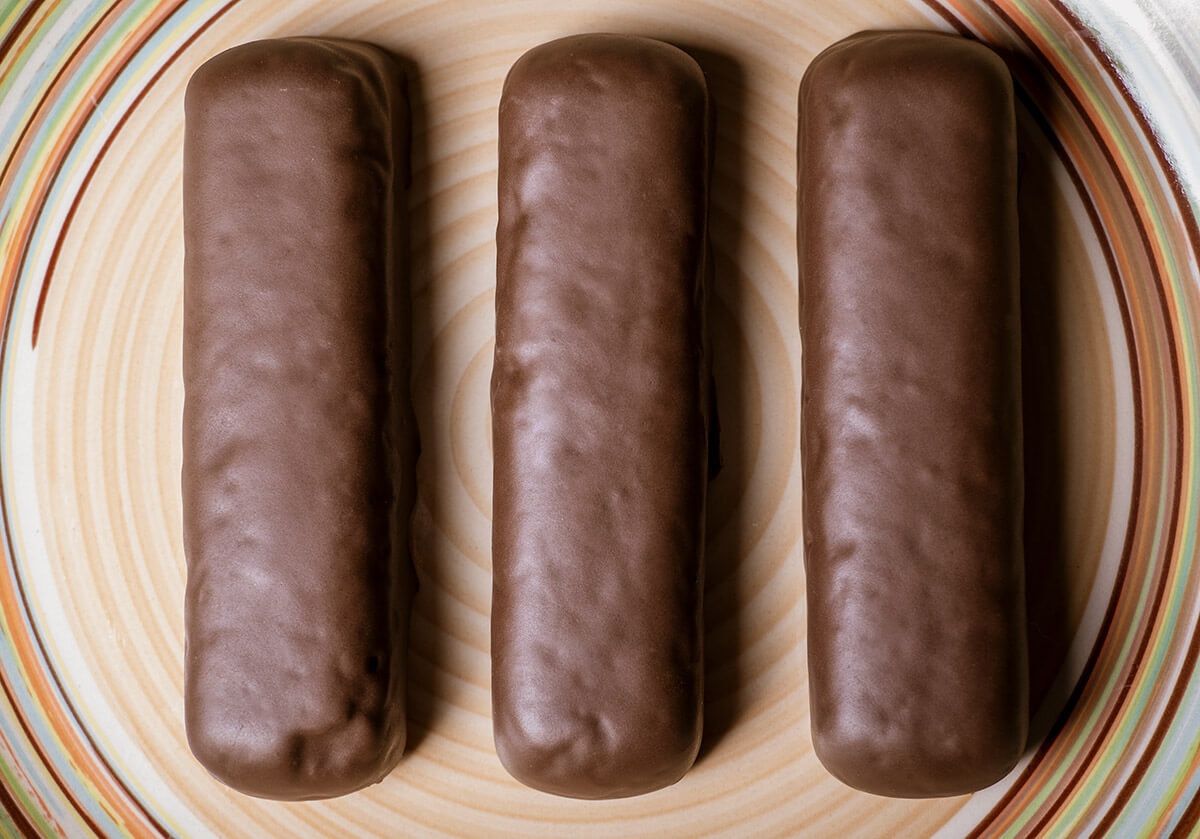 Other Healthy Recipes
Add a bullet point list with recipes that are similar or somehow related to this recipe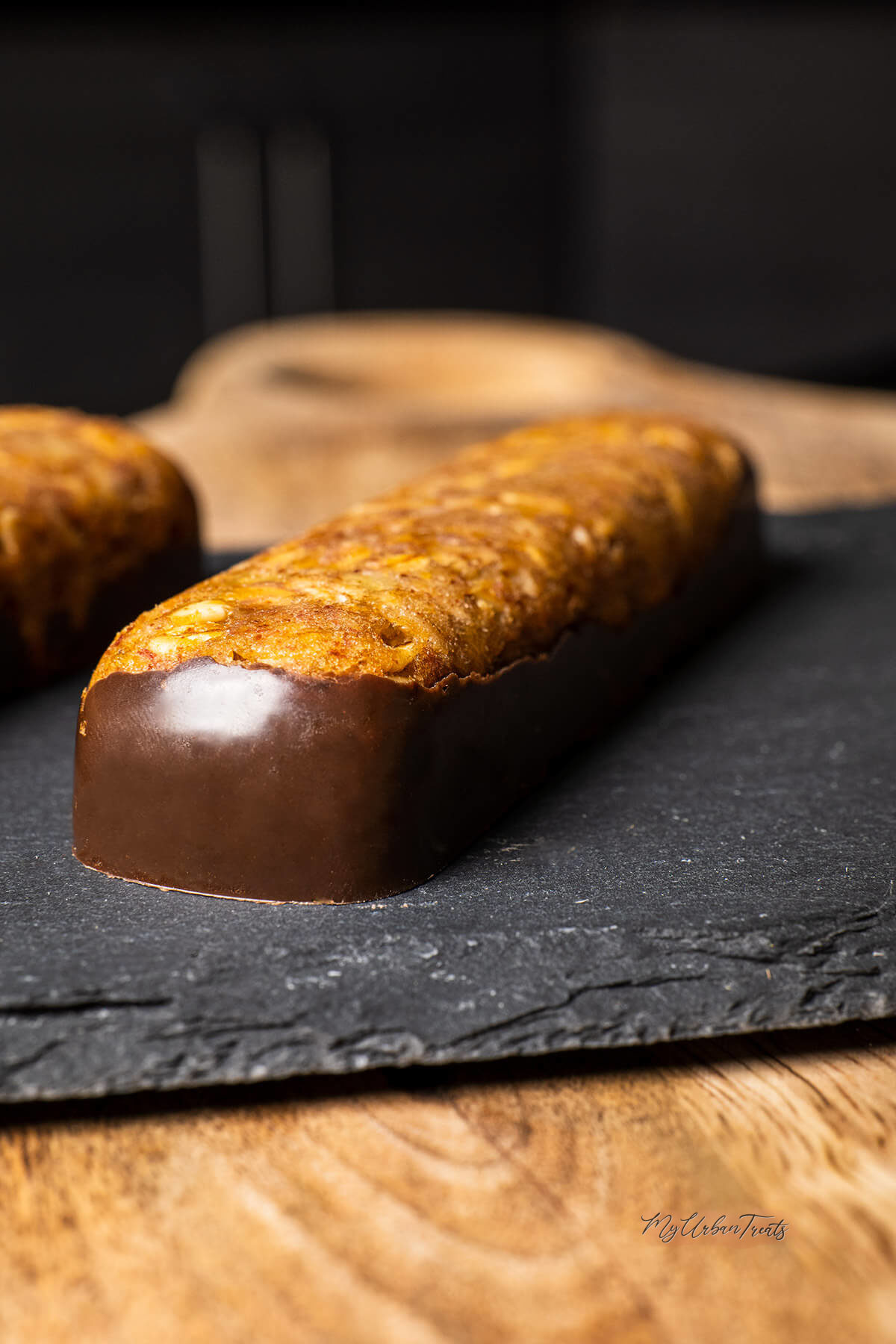 Peanut Butter Oat Bars
Looking for a healthy snack? These Peanut Butter Oat Bars are made in a single bowl and get all their sweetness from bananas and some honey. Dipped with some dark chocolate and topped with chopped hazelnuts.
Ingredients
2⅓

Cups

Quick Oats

¼

Cup

Honey

¼

Cup

Peanut Butter

Smooth or Crunchy

1

Pinch

Salt

½

Tsp

Vanilla Extract

1

Cup

Dark Chocolate

2

Large

Bananas

Ripe for more sweetness
Instructions
Mash the bananas and add the honey, oats, peanut butter, salt and vanilla extract. Combine to a smooth, thick but easy to spread butter

Fill your form to the desired thickness, these bars do not raise a lot so you can go to the rim of the form. If you don't have bar forms use a muffin tin but grease it with some coconut oil. Back at 175 Celsius or 345 Fahrenheit for 12-15 minutes. Set on a cooling rack to cool.

Start Timer 15 Minutes

In a Bain Marie melt the chocolate and add a spoon of coconut oil to thin the chocolate (this is optional). You can now either fill the remaining space in the form with chocolate and add the hazelnuts. Or take the bars out of the form, spike them up on a fork and dunk them in the chocolate. Set on a cooling rack to dry.
Nutrition
Serving:
40
g
|
Calories:
164
kcal
|
Carbohydrates:
22
g
|
Protein:
4
g
|
Fat:
8
g
|
Saturated Fat:
3
g
|
Cholesterol:
1
mg
|
Sodium:
24
mg
|
Potassium:
210
mg
|
Fiber:
3
g
|
Sugar:
10
g
|
Vitamin A:
15
IU
|
Vitamin C:
1
mg
|
Calcium:
16
mg
|
Iron:
2
mg