I love baking desserts and to keep my waistline happy, I try to balance with some healthy recipes as often as I can. So today we are making super healthy banana carrot cake muffins. You can make the whole recipe quickly in a single bowl. And if you want to make a loaf instead of muffins, just pour the mixture in a loaf baking pan.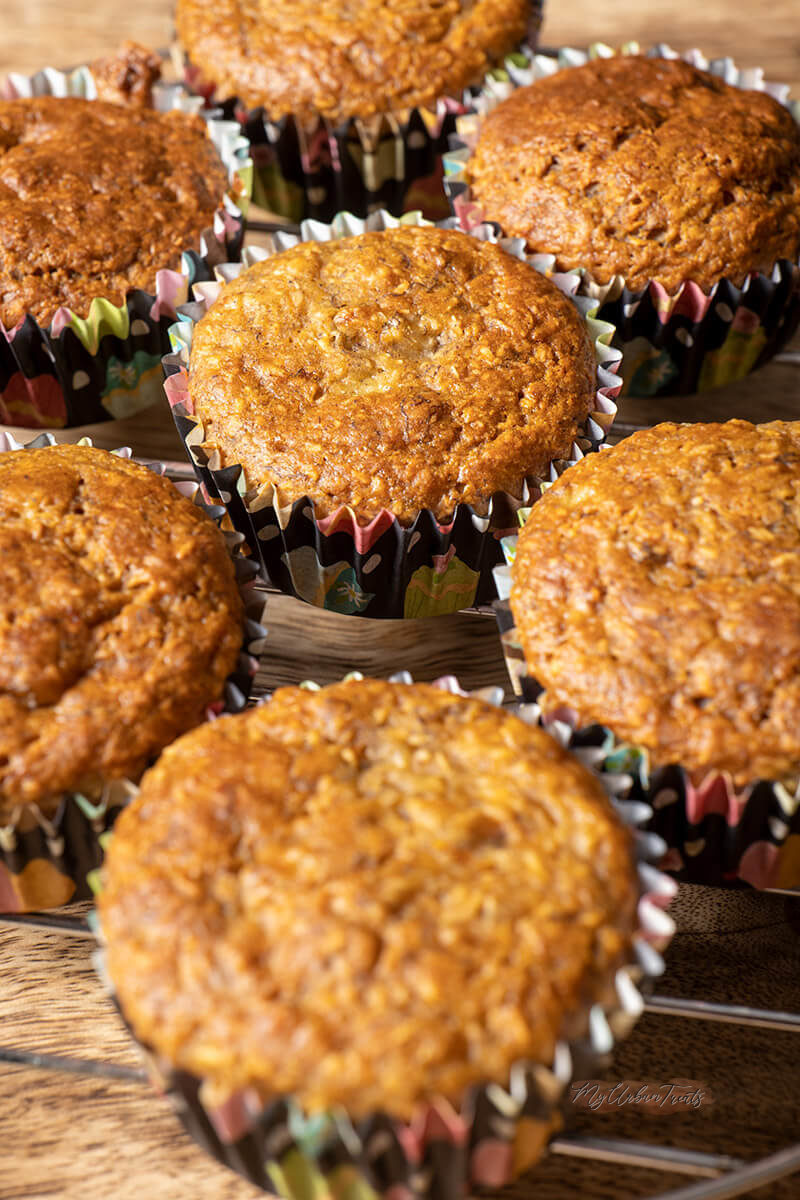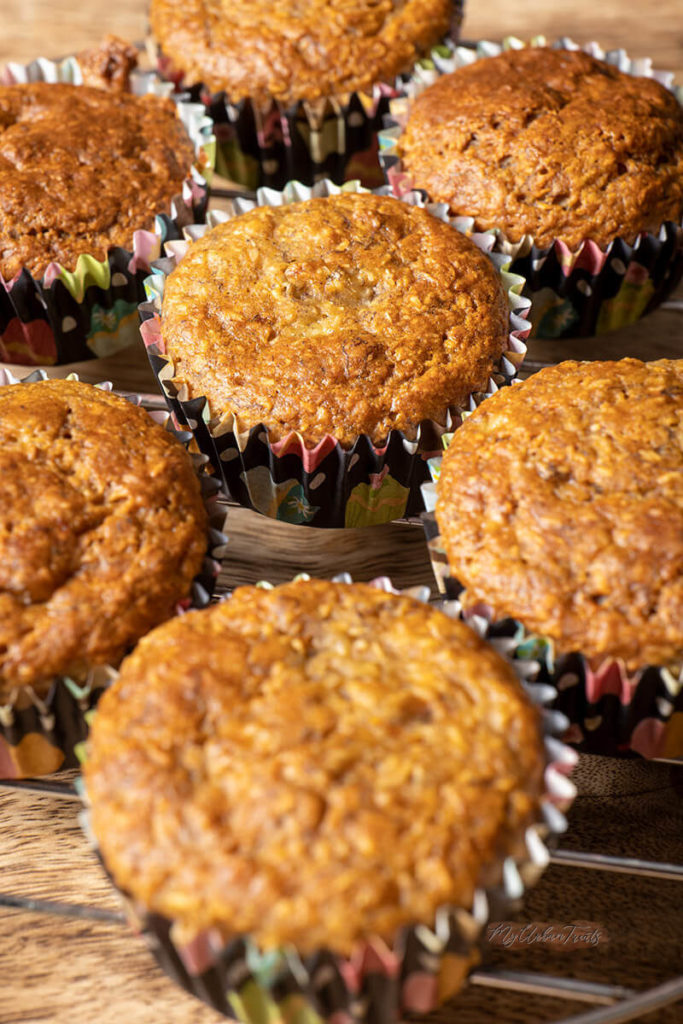 Ingredients
These Carrot Cake muffins are packed with healthy and nutritious ingredients, we are using no processed sugar. The natural sweetness of carrots and bananas, balanced with some natural bee honey give this muffin its delicious moist and sweet taste. These are the health boosting ingredients for this recipe as well as their health benefits:
Bananas are a good source of Vitamin B6 and Vitamin C. These vitamins have a ton of health benefits. They are also a good source of potassium and manganese.
Carrots are great for your eyesight. They are a source of beta-carotene which is metabolised in to Vitamin A. This keeps your eyesight healthy and protects from sun damage.
Greek Yoghurt is a source of probiotics, protein and vitamin B12. It is also rich in calcium which regulates cortisol in your body.
Coconut are rich in copper, iron and selenium which are all great nutrients for your bones and metabolism.
Eggs which are a good source of protein and good cholesterol.
Almond Milk provides healthy fats and vitamin e. A nutritious and tasty milk substitute.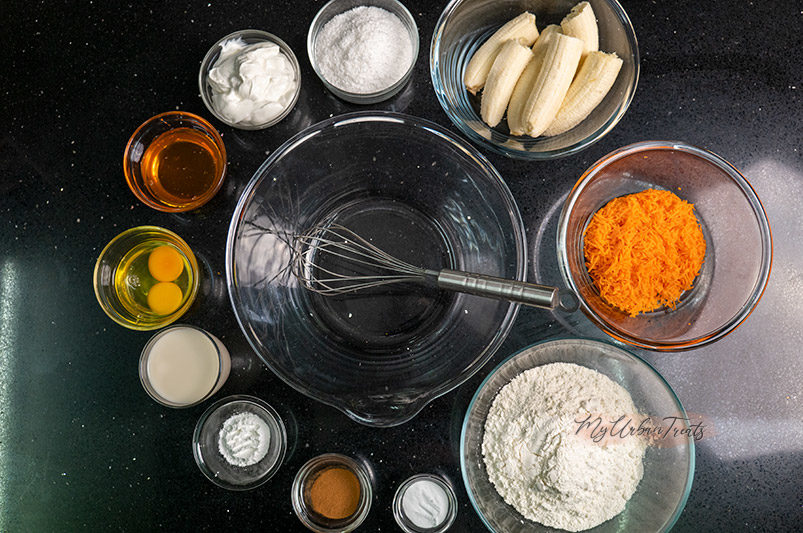 Other ingredients include cinnamon, vanilla extract, baking powder, baking soda and salt. You also need some type of flour for this healthy muffin recipe. I used all-purpose wheat flour but if you are looking for a gluten free option, you can use one of the following instead:
Almond Flour – ratio 1:1
Oat Flour – ratio 1:1
Corn Flour – ratio 1:1
Coconut Flour – ratio 1:1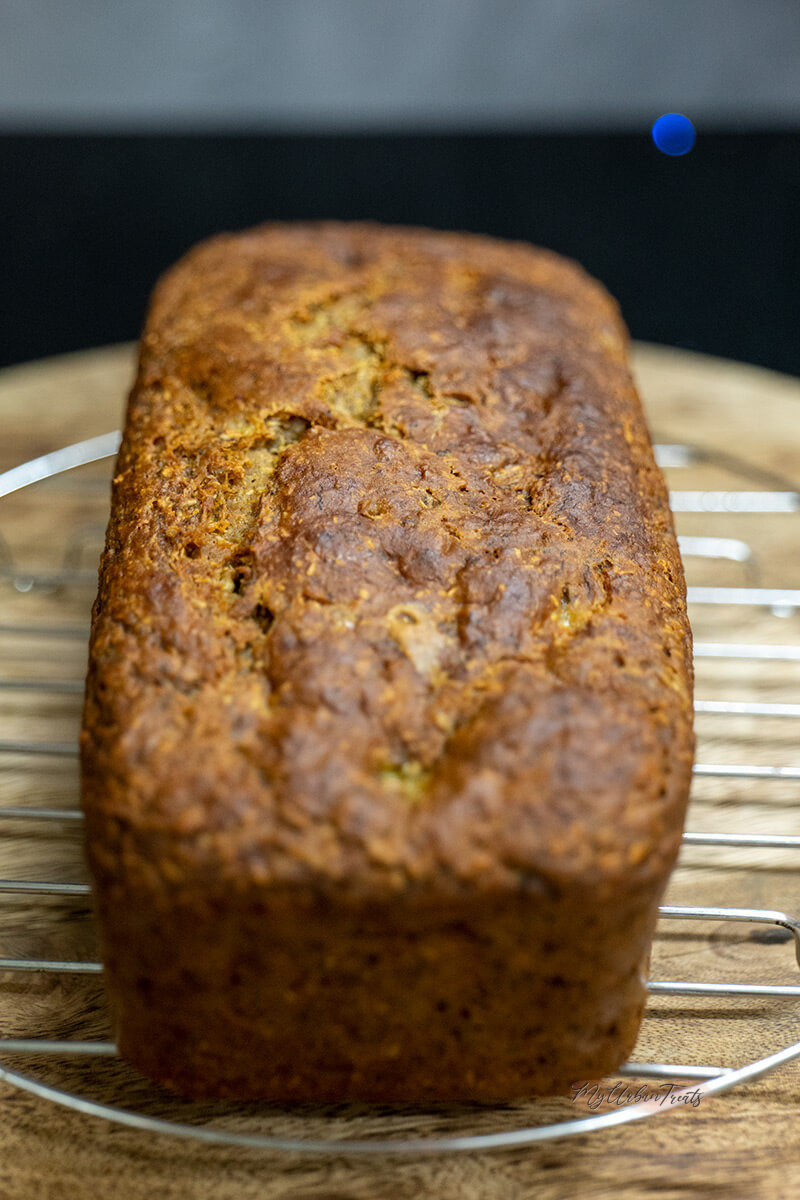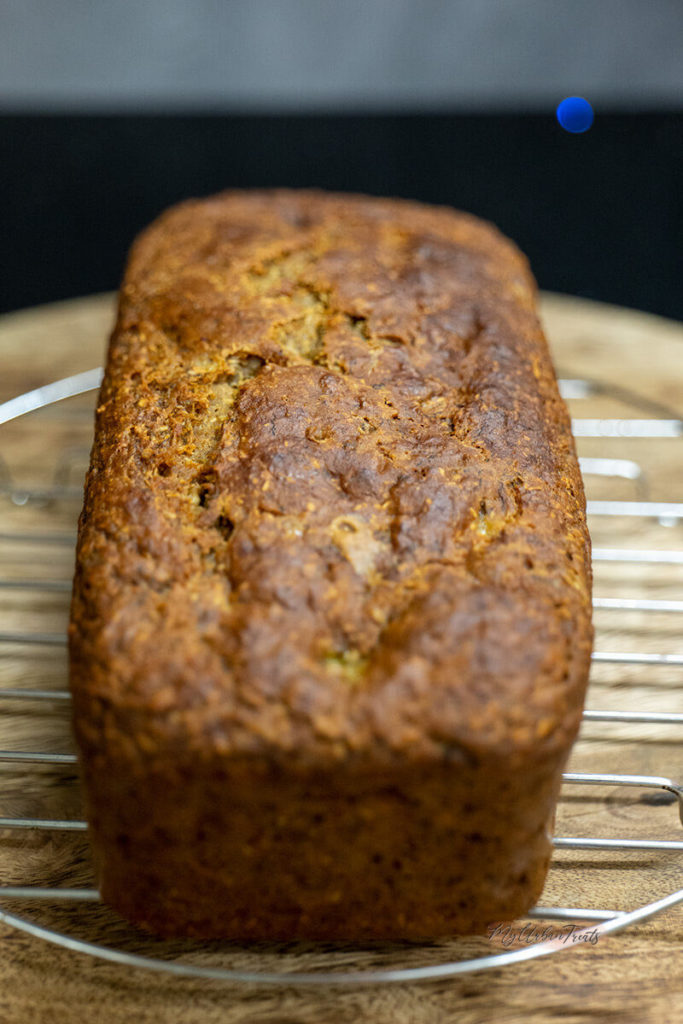 How to make Healthy Banana Carrot Cake Muffins
Making Healthy Banana carrot cake muffins couldn't be any easier. You will only need one bowl. The recipe is also very forgiving, little mistakes in the order or portions will have little impact on the outcome. So here is what you have to do:
Step 1: Mash Bananas & Grate Carrots
The main flavour and ingredients are bananas and carrots, peel the bananas and mash them, then peel the carrots and finely grate them. Set the carrots aside and add the egg's and Yoghurt to the mashed bananas. Whisk until well combined. Now prepare the dry ingredients.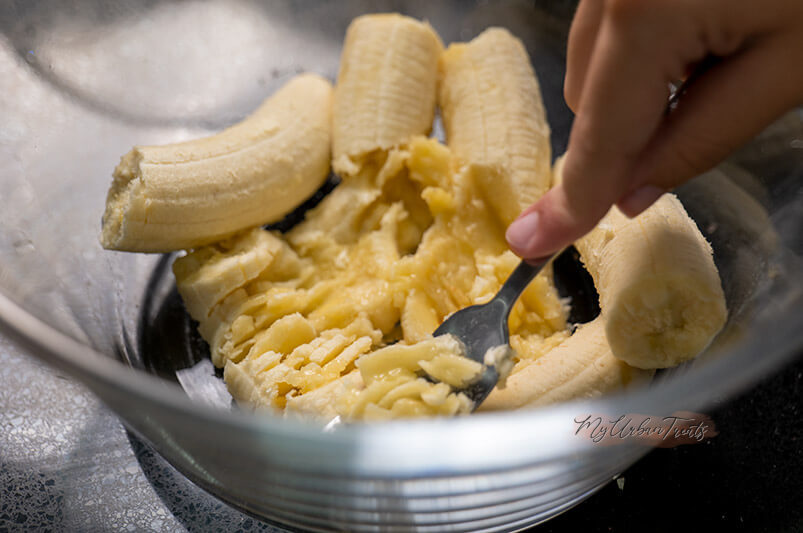 Step 2: Combine Dry Ingredients
To avoid building too much gluten, combine the Flour, cinnamon, baking powder, baking soda, coconut flakes and salt. Give them a quick stir.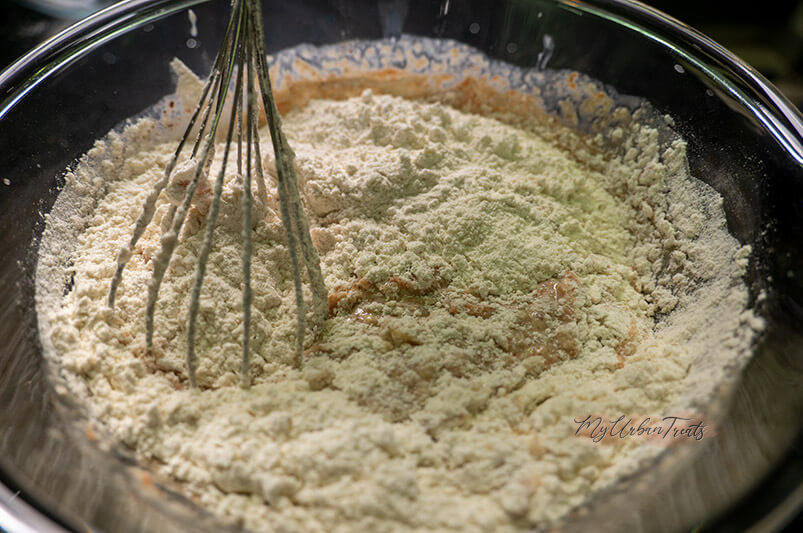 Step 3: Blend Dry and Wet Ingredients
Now whisk in the dry ingredient mixture a few spoons at a time until well combined, don't over mix. Last but not least, fold in the grated carrots.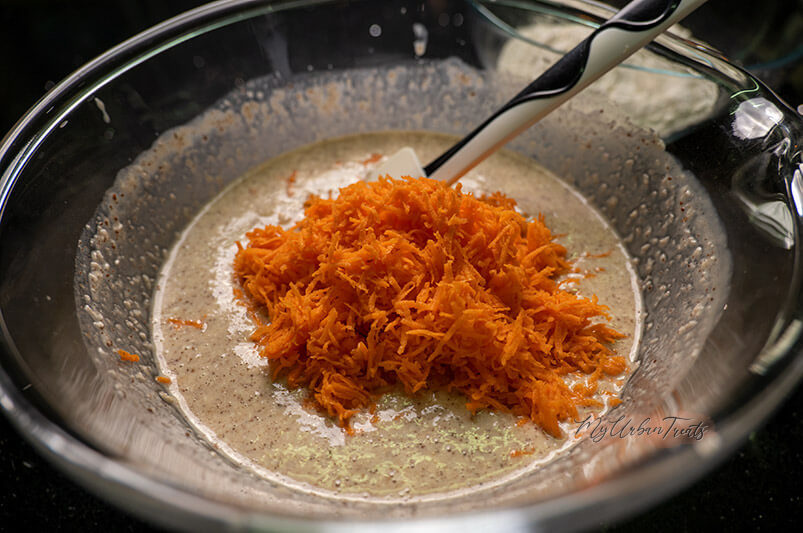 Step 4: Bake
If you are using a cupcake pan, make sure you grease and flour it well. Fill the cupcake form to approximately two thirds of the total volume. Bake at 175 C or 345 F for apx 20 minutes. You can use a wooden skewer to test if you cupcakes are done.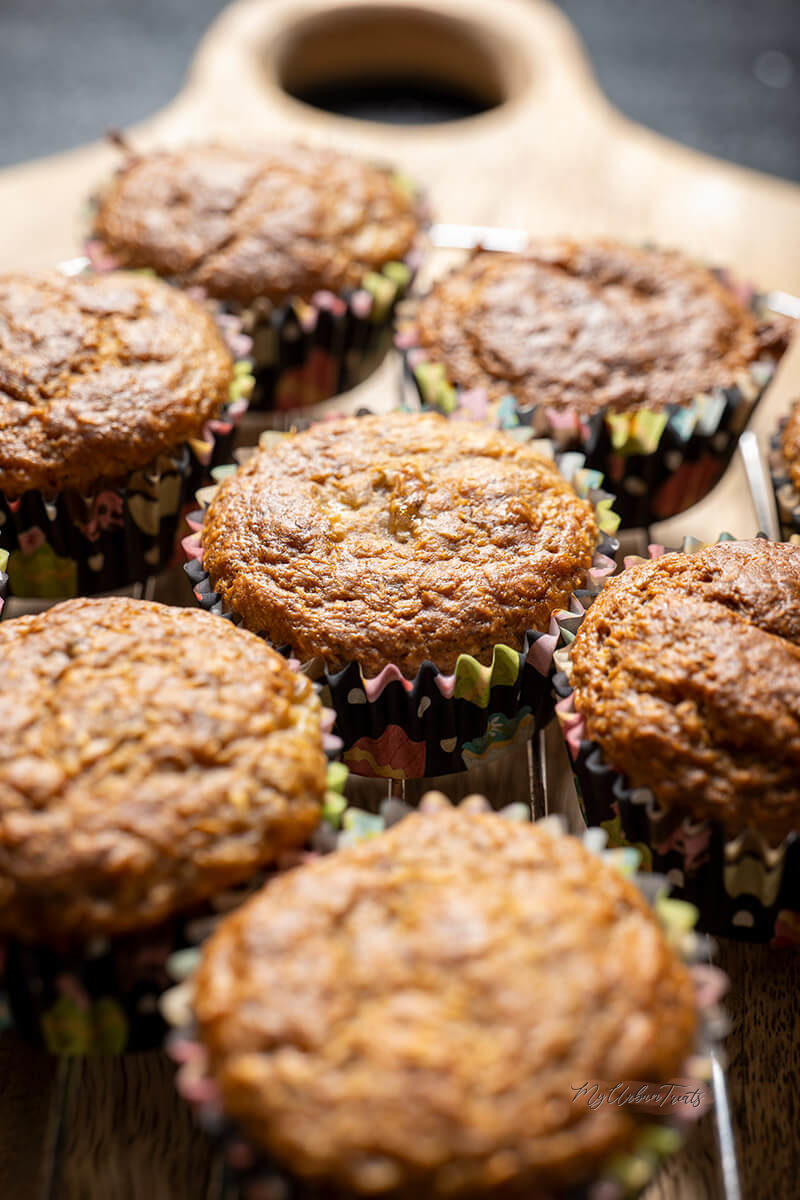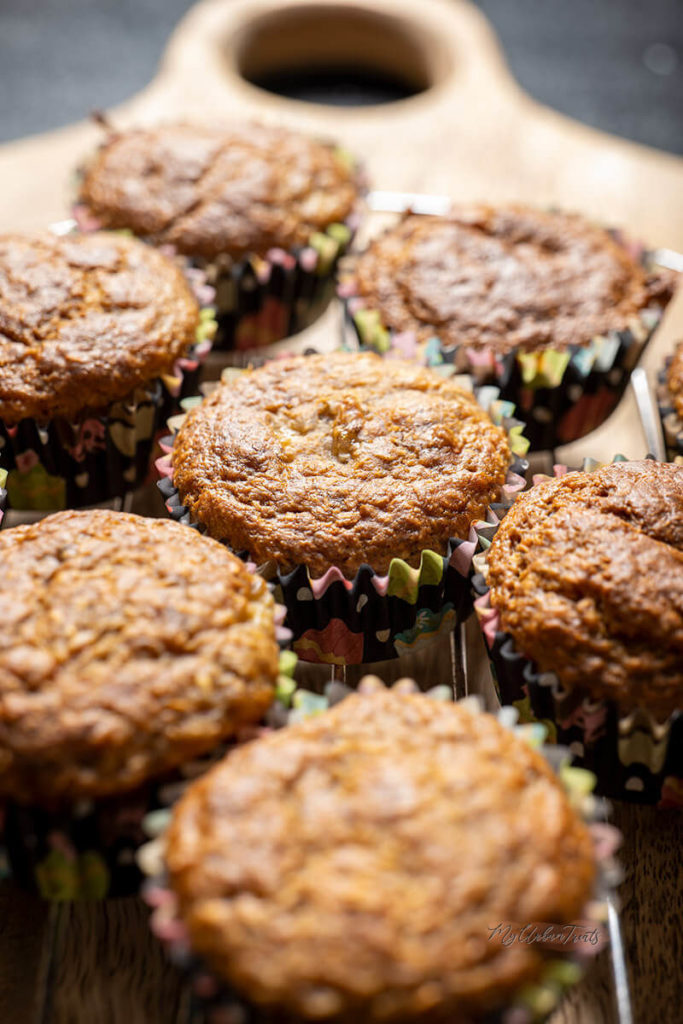 Storing Healthy Muffins
Firstly, let the muffins cool down to room temperature. This is best done on a wire rack as it wont accumulate humidity under the muffin and make it soggy. You can then store them in an airtight container. It's best to line the container with a paper towel so they don't stick to the plastic and avoid moisture making them soggy. You can also place an additional paper towel on top of them for extra protection.
These muffins keep for four days and don't need a fridge, if you want to make them last longer you can freeze them for up to four months. To Freeze wrap them in cling film (individually works best) and then put them in a Ziploc or freezer bag.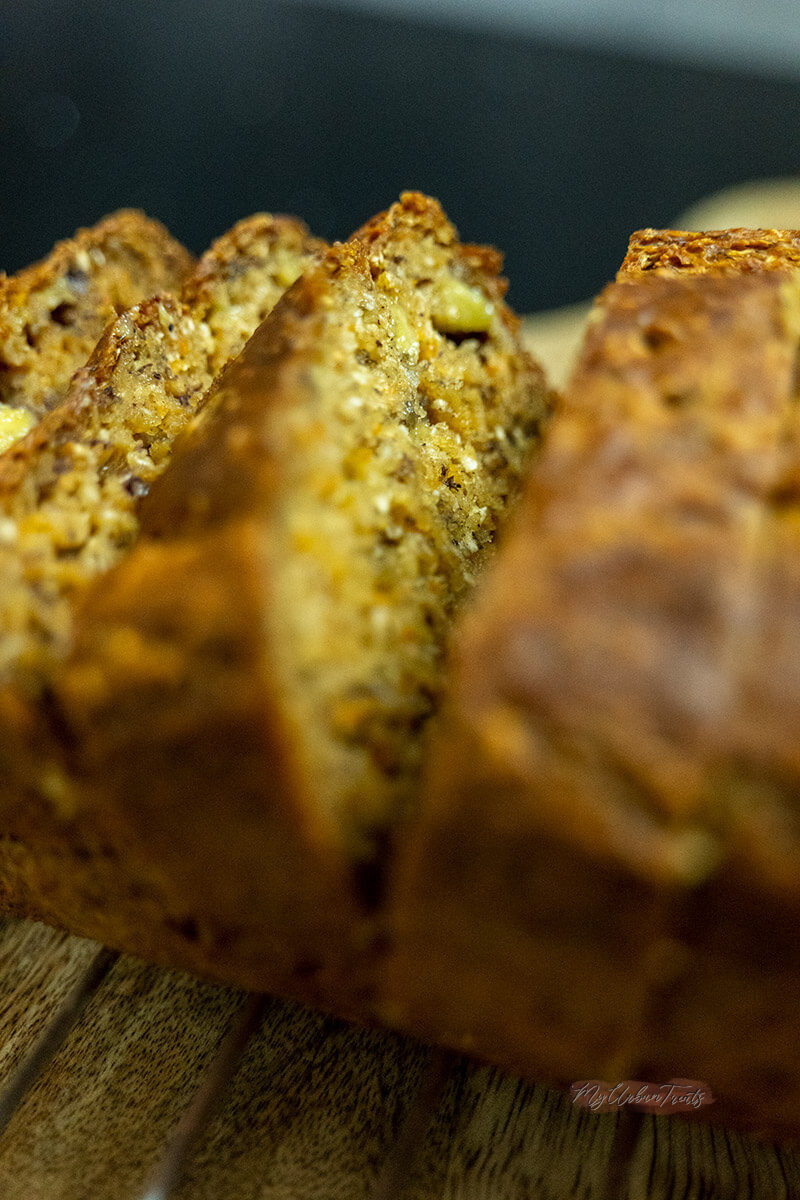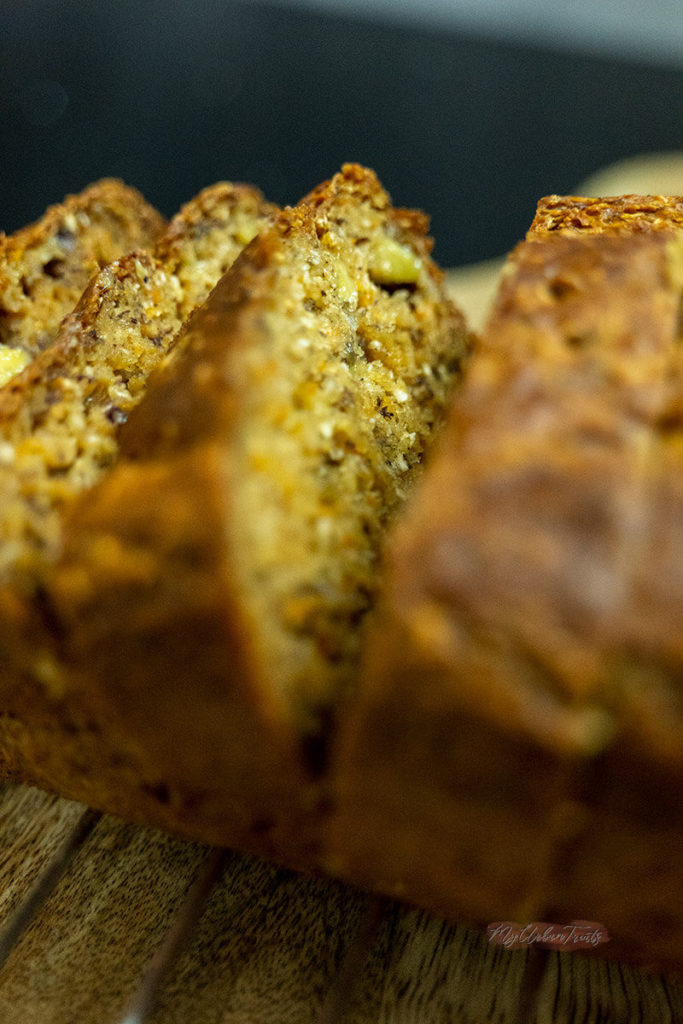 Healthy(er) Muffin Frosting
These Banana Carrot Cake Muffins are super moist and full of flavour so you don't really need frosting. BUT if you love frosting try this Healthier Muffin Frosting: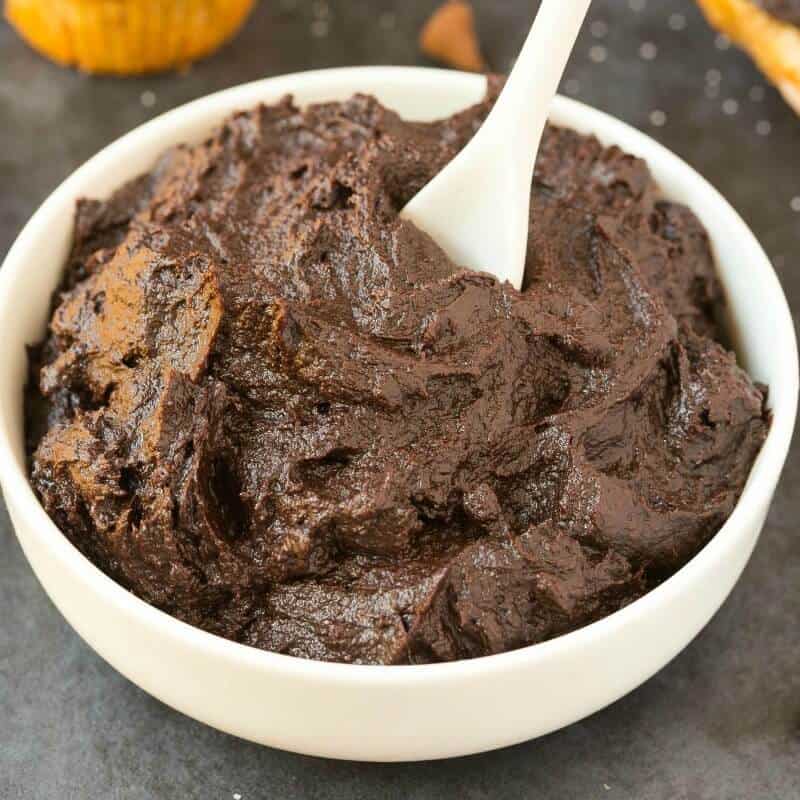 Healthy Frosting- NO butter or sugar! – The Big Man's World ®
This healthy frosting needs just 4 ingredients and is made with no butter, no powdered sugar, and no dairy- It's a delicious icing!
Check out this recipe
Tips, Tricks and Questions
You won't have much trouble making these banana carrot muffins as they are beyond easy to make. But here are some tips and tricks to help you nail the recipe every time.
Don't Over Mix, I keep saying this in all my recipes that use flour. The reason is simple, the more you work flour the more gluten is created. Gluten acts like a net that sticks together and make the baked good tough and rubbery.
Fold the Carrots in last, if you fold them in early you will have to mix more and that creates…. yes gluten. So just fold them in at the end.
Walnuts, are a great addition to this muffin. Chop them up finely and fold them in just before the carrots. Perfect!
Frequent Questions:
Can I add berries to this recipe? Yes absolutely I have tried strawberries and black berries and it turned out great.
Can I store the batter in the fridge? Yes, you can store it for up to 24hrs but avoid anything beyond that due to the open eggs.
Do you know the muffin man? Yes of course who doesn't? 😀 😀 😀
How many calories are in one muffin? Each muffin is in average under 140 calories.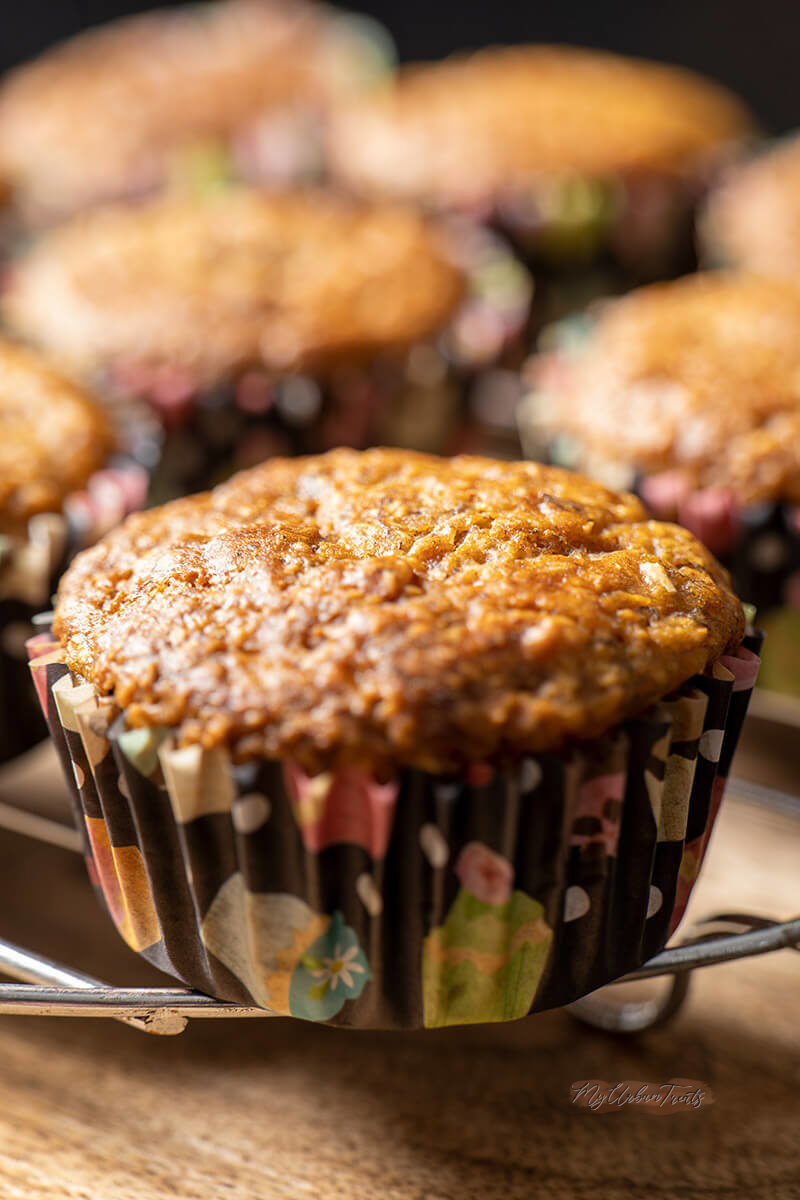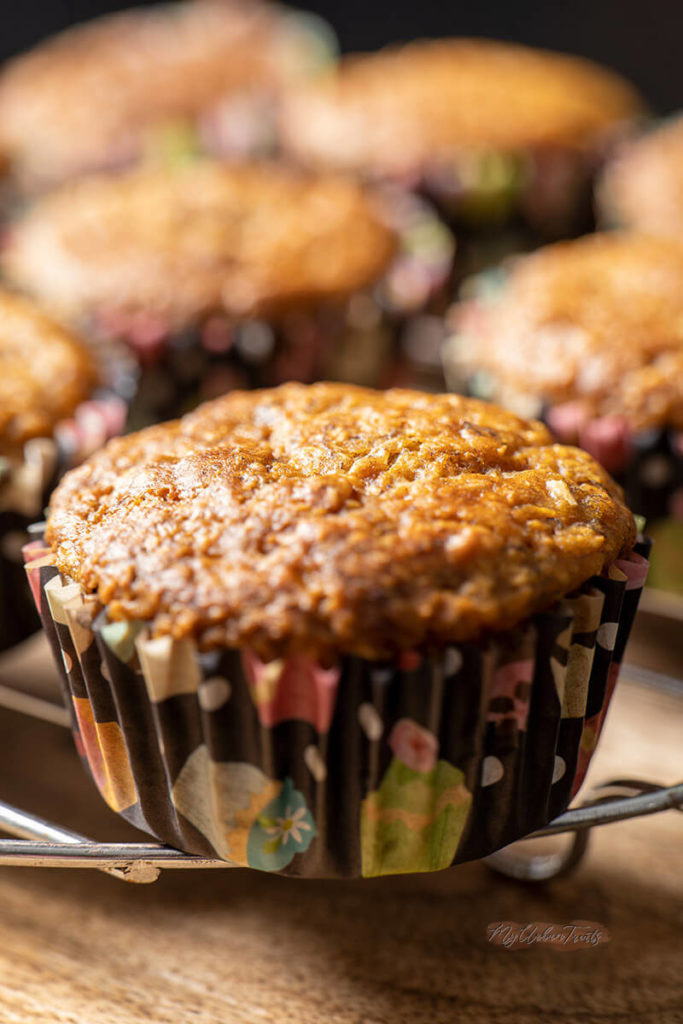 So what are you waiting for? Start mashing those bananas and enjoy some awesome healthy muffins 🙂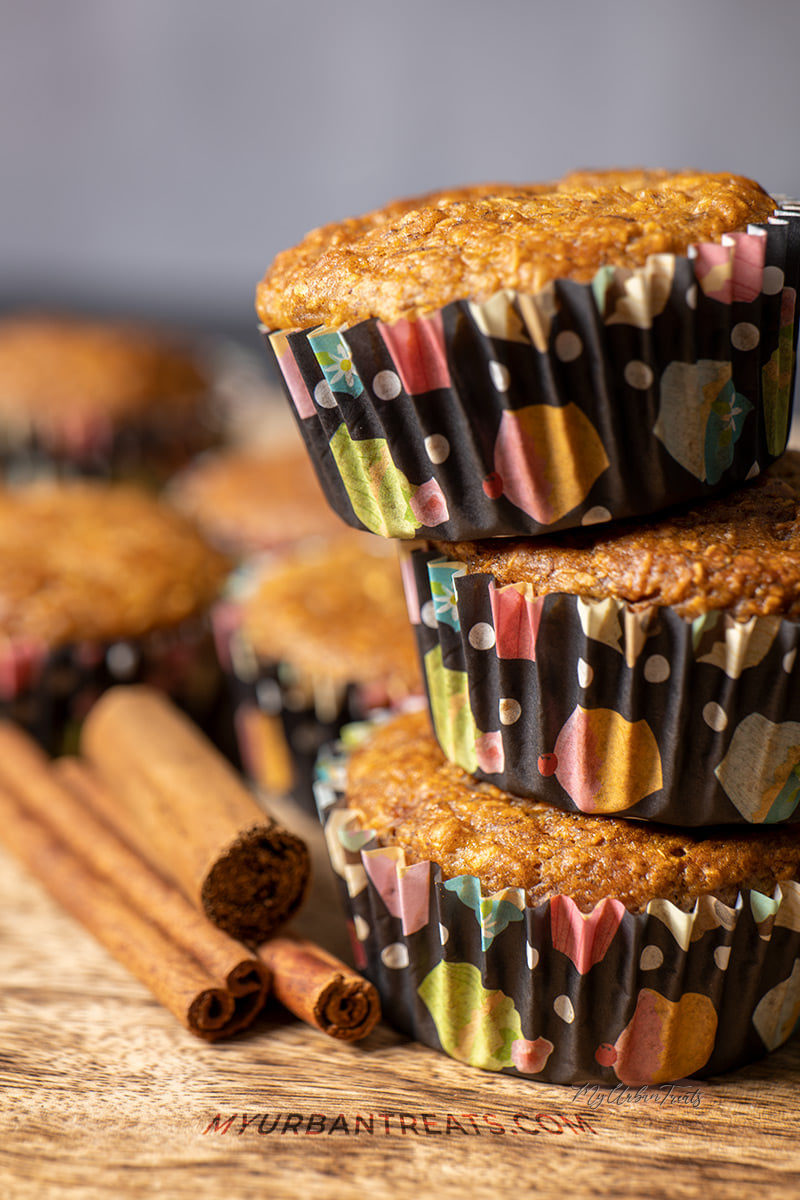 Healthy Banana Carrot Muffins
A delicious healthy alternative to muffins. With no processed sugar, oil or butter and still they taste AMAZING.
Ingredients
2

large

Egg

2-3

medium

Ripe Bananas

1

cup

Greek Yoghurt

2/3

cup

Honey

1/2

cup

Almond Milk

any milk or milk substitute will work

1

tbs

Vanilla extract

2

cups

All-purpose flour

check above for substitutes

1

tbsp

Cinnamon

ground

3

tsp

Baking Powder

2

tsp

Baking Soda

1/2

tsp

Salt

1/2

cup

Coconut Flakes

1 1/2

cups

Carrots

Finely Grated
Instructions
Mash the bananas and whisk in the eggs. Then whisk in the honey and Greek Yoghurt. This might look like it curdles a but but its going to be fine so no stress 🙂

Combine all the dry ingredients and give them a quick stir.

Now combine all the dry ingredients with the wet ingredients. Don't over stir as this will build gluten. Stop as soon as its combined.

Spray your muffin pan and lightly flour it. Fill each muffin form ⅔rd of the way. You can also use Paper muffin forms in the pan which will make less of a mess and it will make them more portable.

Bake at 175 C or 345 F for 20 to 30 minutes or until golden brown.
Nutrition
Calories:
131
kcal
|
Carbohydrates:
24
g
|
Protein:
4
g
|
Fat:
3
g
|
Saturated Fat:
2
g
|
Cholesterol:
21
mg
|
Sodium:
317
mg
|
Potassium:
76
mg
|
Fiber:
1
g
|
Sugar:
12
g
|
Vitamin A:
1819
IU
|
Vitamin C:
1
mg
|
Calcium:
82
mg
|
Iron:
1
mg