Hungarian sugar Rolls are a traditional dessert with a yeast dough base. It is quite similar to Cinnamon Rolls. While it does contain some cinnamon, it does not have the strong cinnamon/sugar taste in traditional rolls. Sugar Rolls are known as "Darázsfészek" which translates to "wasps nest"
History of Darázsfészek
The history of Hungarian Sugar Rolls is not very clear. Sugar Rolls like cinnamon rolls are most likely of Swedish origin. While cinnamon made its way from Sri Lanka more than 4000 years ago, it wasn't until the much later that swedes made wrapped yeast pastry with cinnamon and cardamom.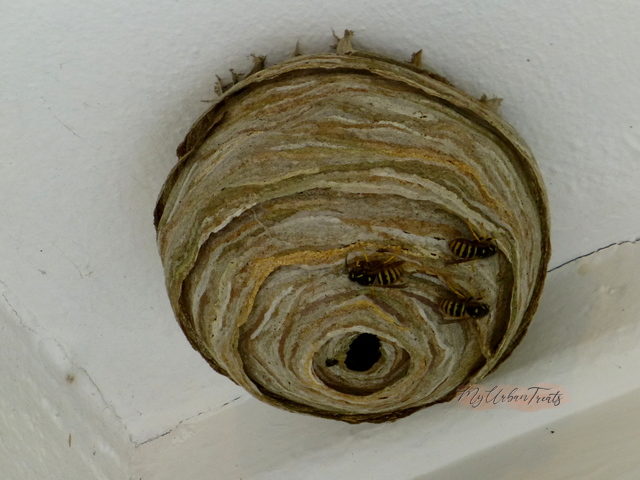 Ingredients
The ingredients for Darázsfészek are very basic. Here is what you need.
⅓ cup All-purpose flour, a 00 flour will also work great.
1 tbsp dry or instant dry yeast, you can go with fresh yeast but make sure you bloom it properly.
¾ cups Milk, you can use full fat or semi skimmed. Full fat offers most flavour but to be honest, its hard to tell the difference.
¼ tsp Salt
2 cups Caster Sugar or Powder sugar
7/8 cup Butter, unsalted and softened.
1 large Egg at room temperature
5 large Egg Yolks also at room temperature
Zest from one medium/large lemon
3 tbsp Vanilla Sugar or vanilla extract
¼ cup Raisins (Completely Optional)
¼ cup of ground walnuts
How to make Hungarian Sugar Rolls
Baking Sugar Rolls breaks in to three easy steps
dough preparation
rolling and assembly
proofing and baking
Yeast Dough Preparation
Yeast needs warmth but not heat. Combine the yeast with lukewarm milk and rest for 10-15 minutes to activate the yeast. Add the flour, egg, lemon zest, and salt and knead well for 5-6 minutes. Cover with clingfilm and let it rest for 20-30 minutes in a warm but not hot place. Once it has doubled in size, stretch it out to a rectangle that's just under 1cm thick.
Shape and Roll
Soften the butter, you can do this by letting it warm up to room temperature. If you only have cold butter and you need to soften it, beat it with your mixer until soft enough to spread.
Now combine the soft butter with the sugar, ground walnuts and add a couple of table spoons of warm milk to soften it even more. Whisk until well combined and then brush evenly across the top surface of the dough.
Now starting on the long side of the rectangle, tightly but carefully roll the dough up in to a long thick roll. Then cut of slices which will form the individual Darázsfészek rolls. The best thickness is around 3cm or just over an Inch. Place then cut side down on a baking tray. Make sure you give them adequate distance as they will grow.
Cover with a kitchen towel and let them rest for another 30 minutes before baking.
Baking
Preheat the oven at 180 Celsius or 350 Fahrenheit, remove the kitchen towel and put the sugar rolls in to the oven. Bake until golden brown. Now combine the vanilla sugar with the milk and stir. Spread over the sugar rolls and bake for a few more minutes.
You will know they are ready when the milk starts to bubble.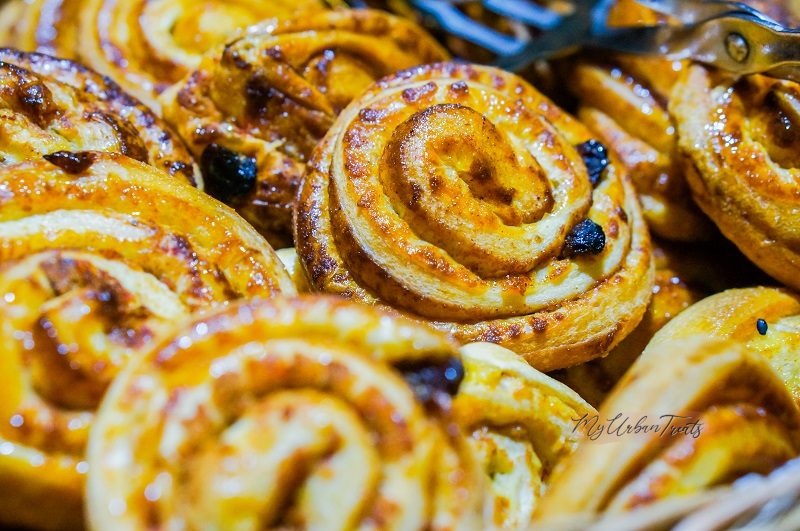 Tips & Tricks
Hungarian Sugar Rolls are very similar to cinnamon rolls, you can therefore easily change this recipe's filling to brown sugar and cinnamon and create Philadelphia style cinnamon rolls.
You can also add raisins just line in the picture above.
Other Similar Recipes
I hope you enjoyed this recipe, if you have any questions don't forget to leave a comment and I will get back to it right away. If you are looking for other dessert ideas check out the links below.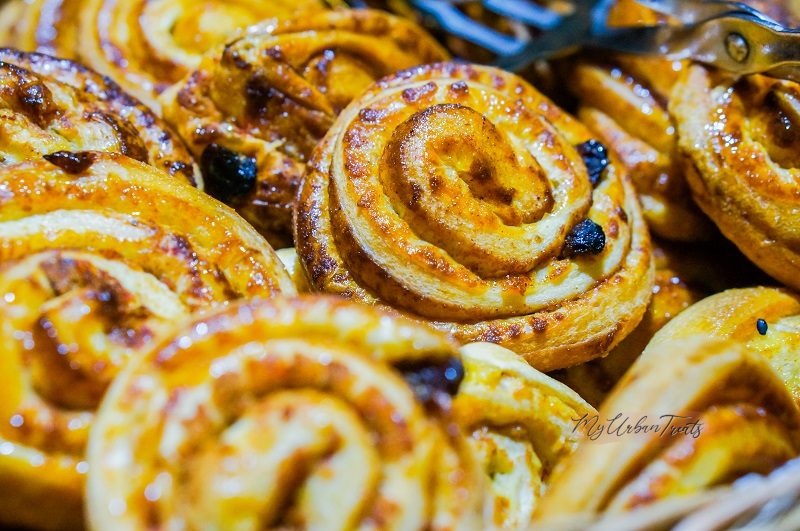 Darázsfészek – Hungarian Sugar Rolls
A well known Sugar roll recipe with Transylvanian origin known as Erdélyi darázsfészek which translates to "wasps nest". These amazing cinnamon rolls are always a hit with family and friends. They are not difficult to make and can easily be made with things any hobby baker has at home.
Ingredients
Filling
⅓

cup

Walnuts

Ground

7/8

cup

Butter

2

cups

Crystal Sugar

3

tbsp

Vanilla Sugar

¼

cup

Raisins

Optional

2

tbsp

Cinnamon

Optional
Instructions
Dissolve the yeast in 200 ml of milk and a pinch of sugar. let it rest for 20 minutes at room temperature to activate the yeast. Add the flour to a bowl with the yeast, mil, lemon zest, egg yolks and a pinch of salt. Knead until it becomes a smooth dough.

Cover with kitchen membrane and a kitchen towel and let it rest at a warm place for 30 minutes.

Blend the butter with the powder sugar and cinnamon until it is creamy and pale. (You can make this without Cinnamon or replace the cinnamon with crushed walnuts)

Divide the dough in to two equal pieces, set one aside covered while preparing the first half. Roll the half out in to a thin rectangle about the thickness of three coins, then take half of the butter/sugar blend and dot it around the dough rectangle. Using an angled confectionery knife spread the sugar butter mixture equally across the rectangle until it is completely covered. Careful as this can easily tear the dough. Spread raising over the final butter/sugar layer.

Now tightly roll the dough at the longer side of the rectangle and with the butter side facing up in to a long roll. With a sharp and clean knife, cut the dough in to small rolls approximately two fingers long. Place each roll side down on a bit of powder sugar and round them. Place the rolls tightly but without deforming them in to your backing tray.

Cover the rolls and let them rest for 30 minutes, use this time to prepare the rolls with the second half of the dough. Optionally you can fill the dough with sugar and walnut, cacao or even poppy seed powder. Pre-heat your oven at 180 C.

Beat the whole egg with half a cup of milk and baste the rolls occasional during the baking process. Once the baking temperature has been reached, place the baking tray in the oven, bake for 20 minutes and remove to paint the egg/milk mixture on the sugar rolls.
Nutrition
Serving:
60
g
|
Calories:
252
kcal
|
Carbohydrates:
37
g
|
Protein:
5
g
|
Fat:
11
g
|
Saturated Fat:
2
g
|
Cholesterol:
70
mg
|
Sodium:
50
mg
|
Potassium:
74
mg
|
Fiber:
1
g
|
Sugar:
28
g
|
Vitamin A:
119
IU
|
Vitamin C:
1
mg
|
Calcium:
52
mg
|
Iron:
1
mg