A few weeks ago I treated myself to a new Silicon Mould for my White Chocolate Mousse cake recipe. I have a quite a few silicon cake and mousse molds but most of them are not branded and have basic cake and loaf shapes. I have had my eye on Silikomart for some time and with Christmas just around the corner, I treated myself to the Lana mould. I have since used it for semifreddo and mousse recipes so here is my first impression and review. Note, I have not used this yet to bake cake so I will update this review when I do.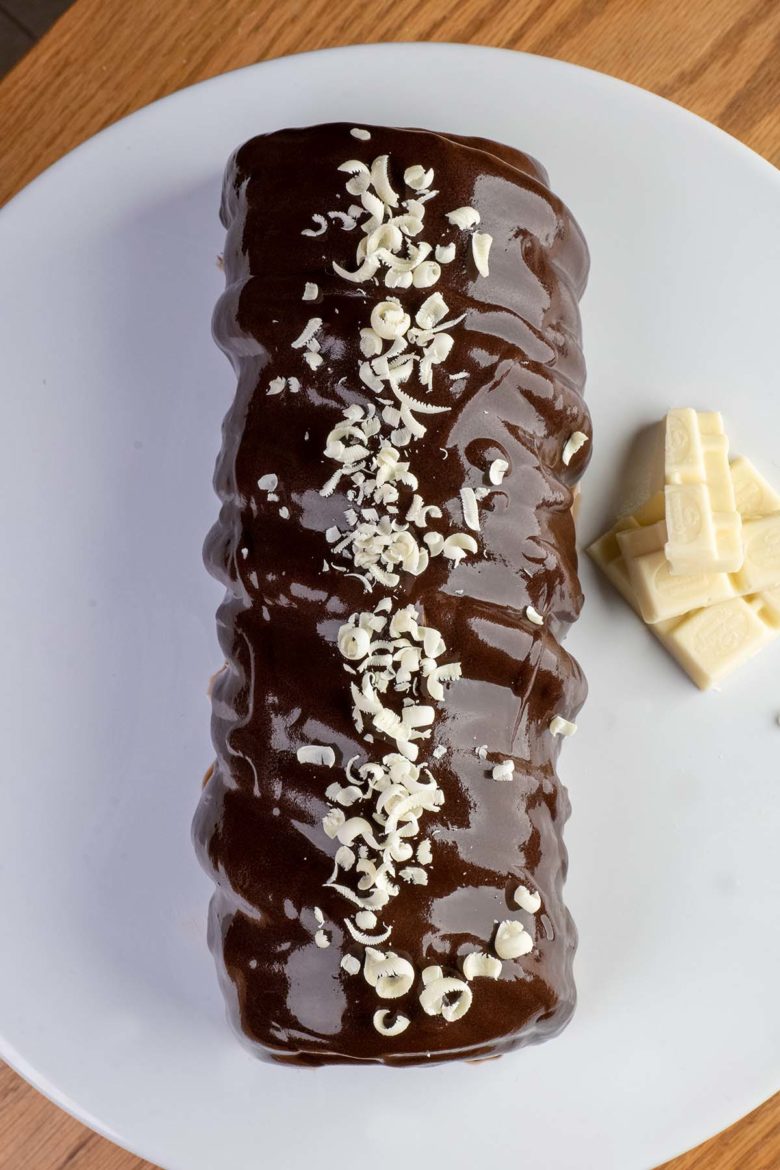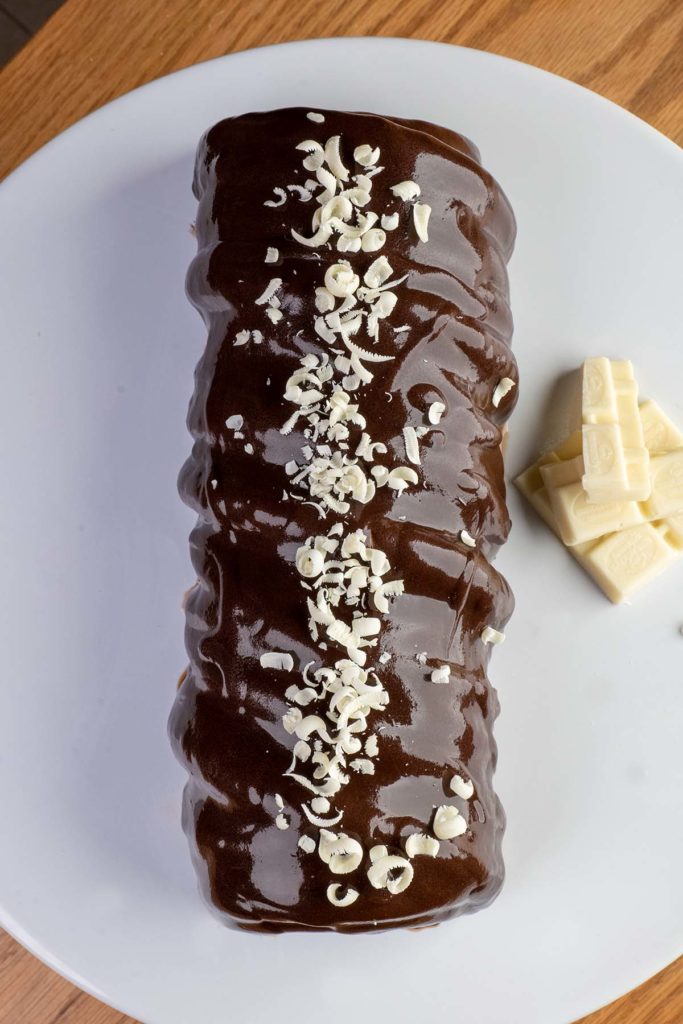 Lana Mould Specs
Lana is a Yule log type silicon mold with a swirl 3D design. Here are some of the important specs of the Lana Silikomart mould.
| | | |
| --- | --- | --- |
| Length | 245 mm | 9.64 Inches |
| Width | 95 mm | 3.74 Inches |
| Hight | 77 mm | 3.03 Inches |
| Capacity | 1200 ml | 40.57 Fluid Ounces |
| Dishwasher Safe: | Yes | |
| Oven proof: | Yes | |
| Microwave Proof: | Yes | |
| Blast Freezer / Freezer Proof: | Yes | |
| Material: | Silicon | |
Features
As I already mentioned, Lana is a log shaped mould. It has structure support which ensures that the round shape doesn't collapse when it has fluid in it. The mould works especially well with mousse and semifreddo although Silikomart mentions that it works perfectly well with baked cakes too.
The mould shape is as close to perfect as it gets, there are no imperfections in the mould and the mousse I made looked just amazing. Its notable that the Lana mould is also compatible with a special insert offered by Silikomart that allows you to make separate flavor cores that you can add to the mould.
Pro's
Absolutely stunning design.
Oven and freezer proof allowing you to let your creativity run wild. You can make multiple flavor layers or add inserts but freezing layers individually.
Supported structure making it easier to use.
High quality material leaves no smell or residue on the cakes.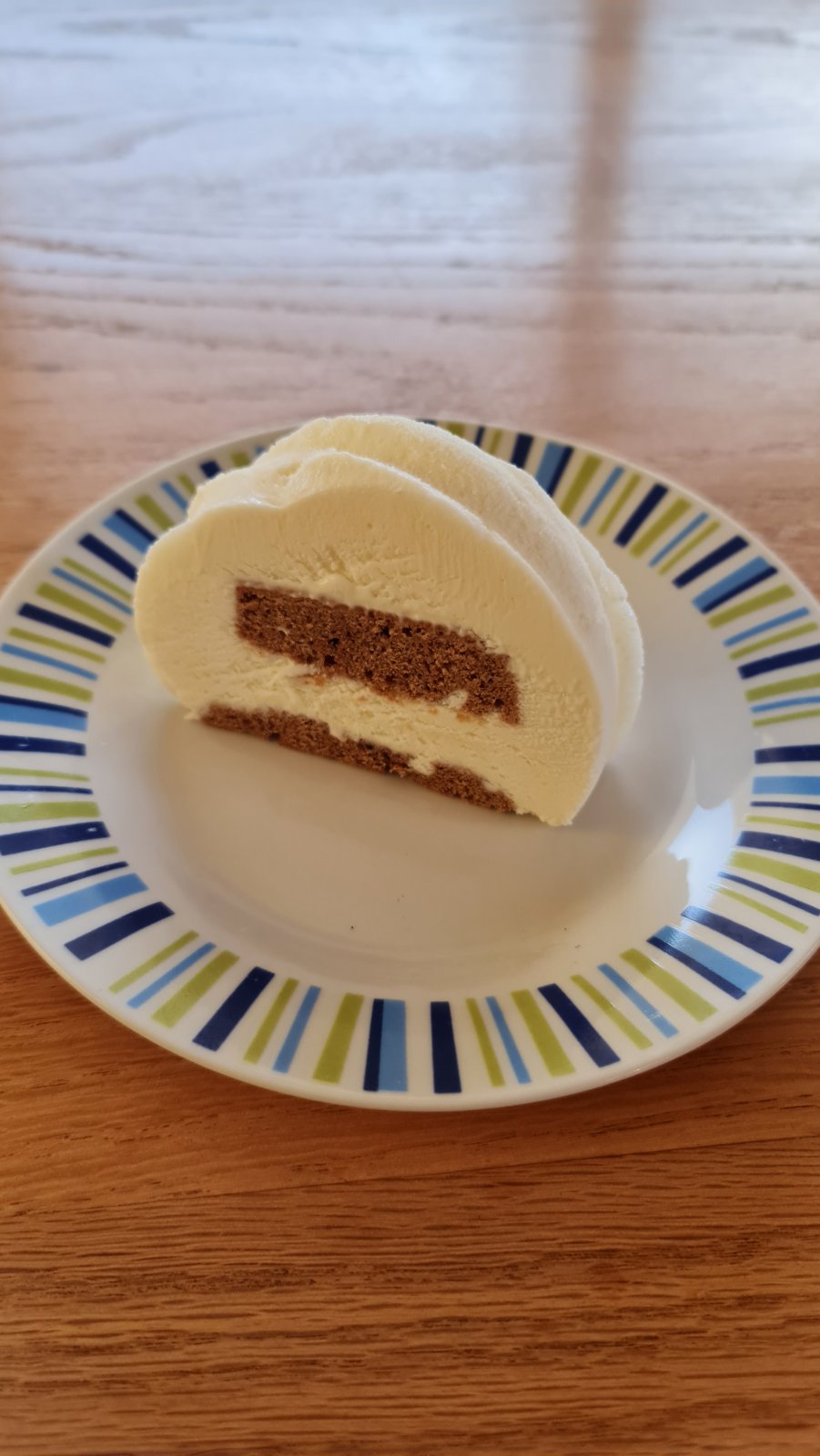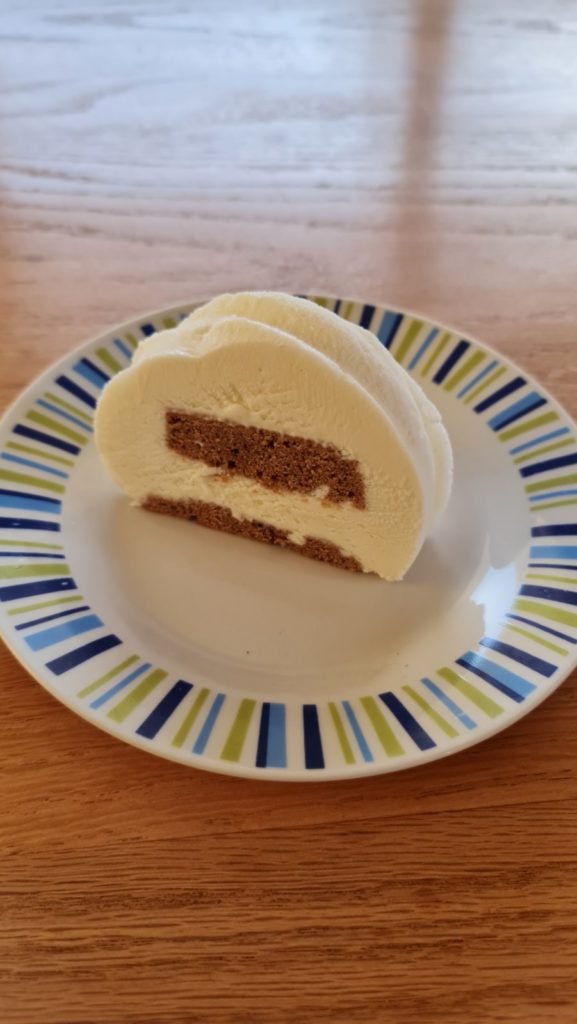 Con's
The only downside I could find was the size of the opening. Now I don't think there is anything Silikomart could have done about this, as it is necessary to keep the shape of the log round. The opening is a little small making it difficult to remove cakes but fear not, the trick is to freeze the mousse long enough to ensure it is set and wont break or deform when de-molding.
I found that freezing mousse for at least 6 hours to ensures it comes out clean and in perfect shape. As to bakes, I haven't tried yet nut I will update this as soon as I do.
The second downside is the price, since this is an Italian product, buying it in the states can be a little expensive compared to other moulds on amazon but the design and quality is totally worth it.
Summary
If you are looking for a high quality and beautiful silicon mould, Lana is a great choice for you. It will make beautiful cakes, mousses and semifreddos and will last a very long time. The support structure will ensure your cakes come out perfect every time. Check out my white chocolate mousse cake here which I made with the Lana mould.