Tater Tots are similar to hash browns, the main differences are the size, shape and flavouring of Tater Tots. Today I am sharing my recipe for Crispy crunchy Homemade Tater Tots. Lets get started 🙂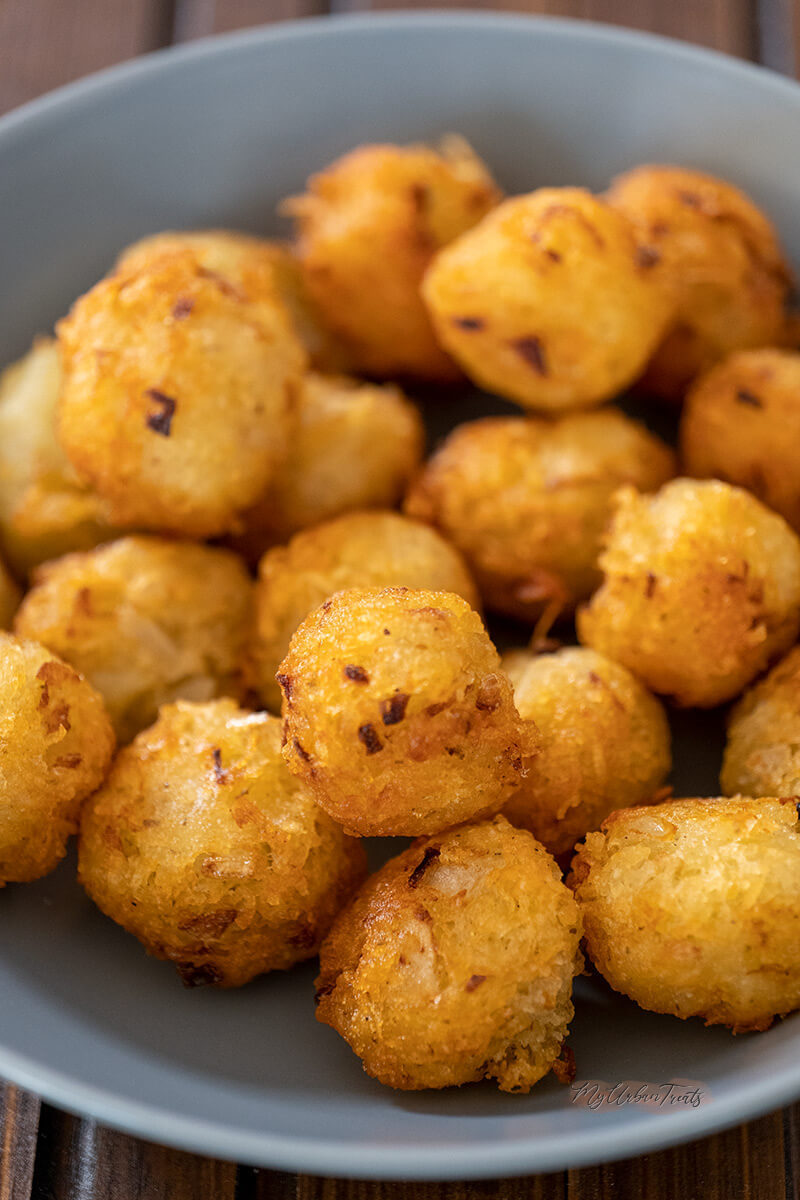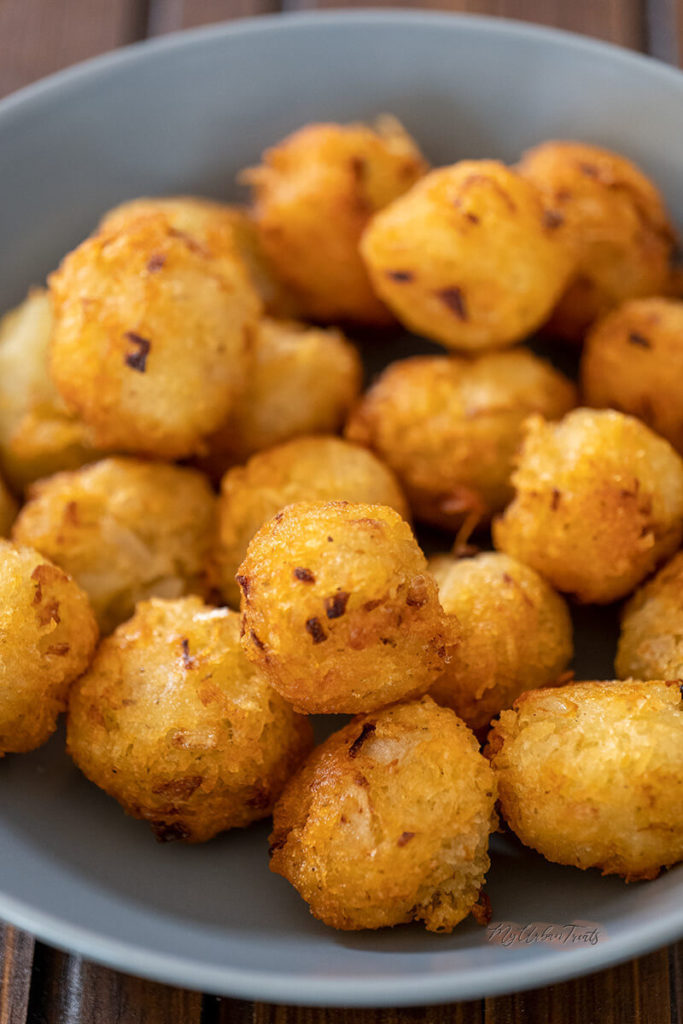 What are Tater Tots?
Tater Tots are crunchy little grated potato cylinders spiced with garlic, onion and oregano fried in vegetable oil until they are golden brown and crunchy. They are a great side dish for almost any meal and you can also use them to make our delicious Bacon Cheeseburger Tater Tot Casserole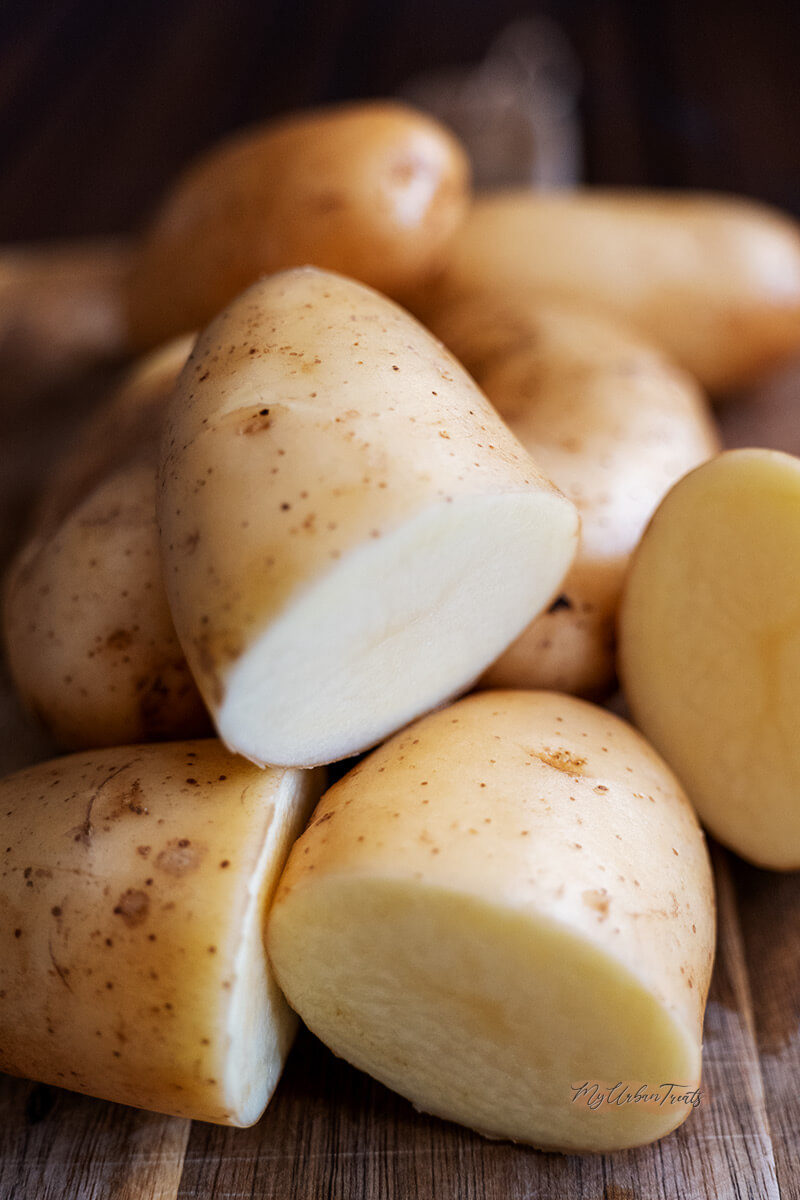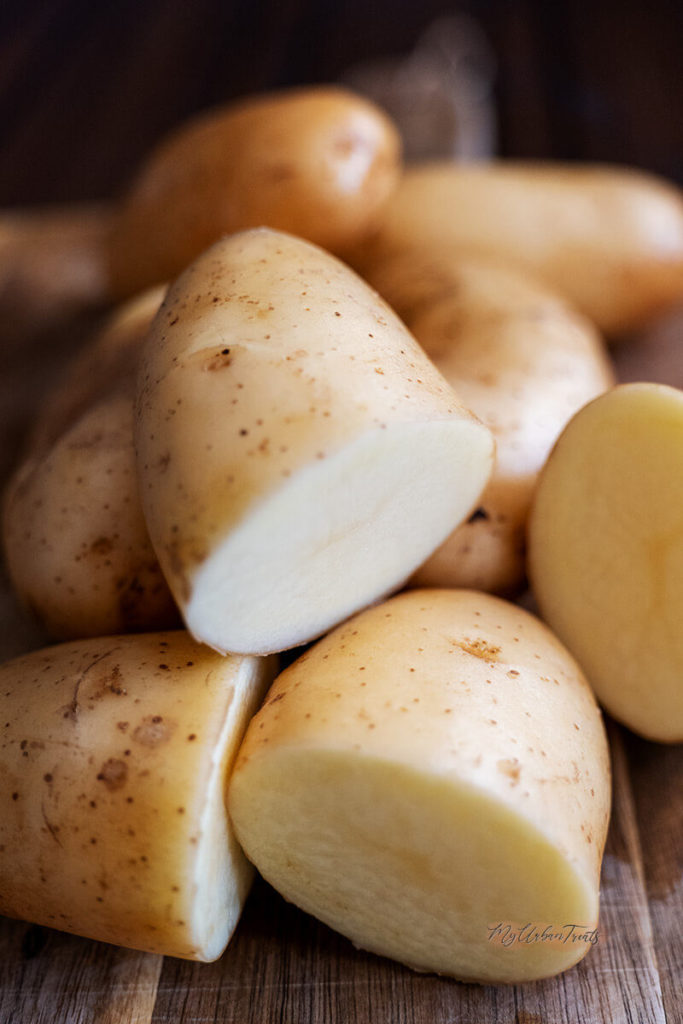 Are Tater Tots Hash Browns ?
Tater Tots and Hashbrowns are very very similar,the main difference between these two dishes is the spicing. Both are best made with Russet Potatoes as they are dry and high in starch, making them perfect for crispy fried potato dishes such as french fries and tater tots.
Hash browns are usually seasoned with Salt and Pepper while Tater Tots have onion, garlic, oregano and sometimes even dill. Both should be crispy crunchy on the outside and soft and mushy on the inside.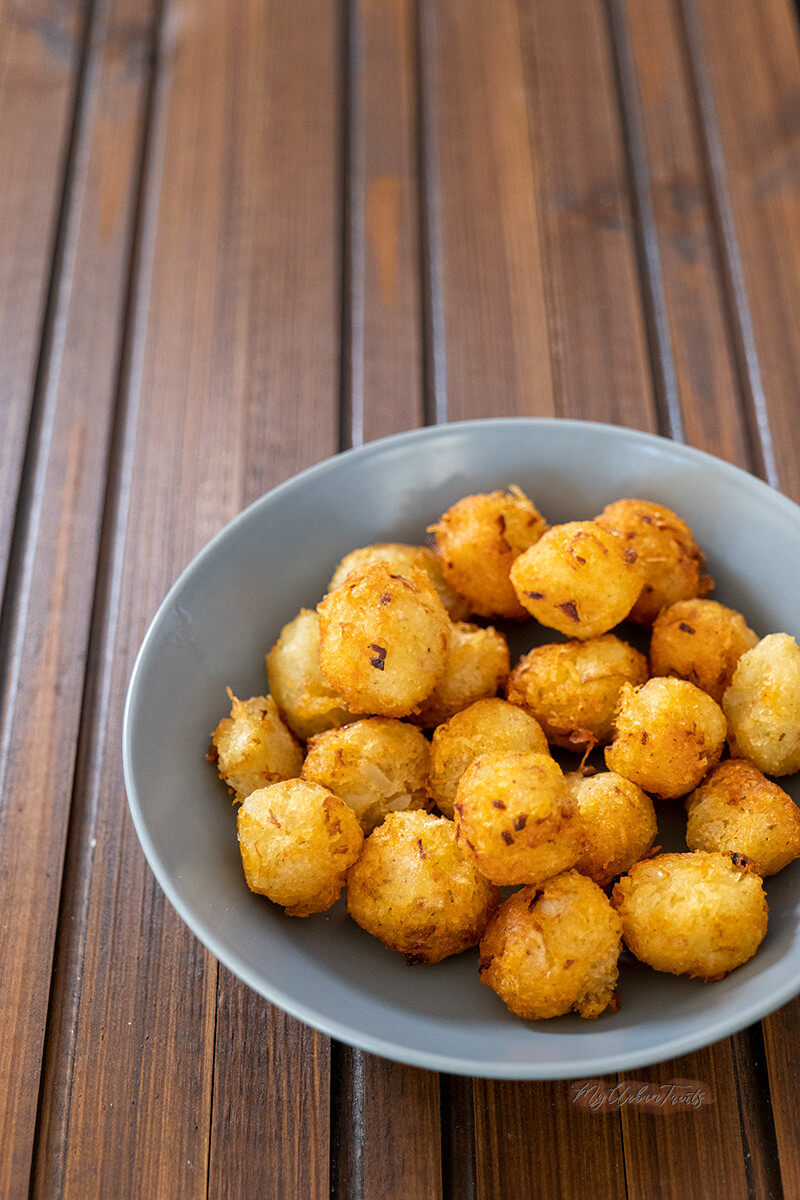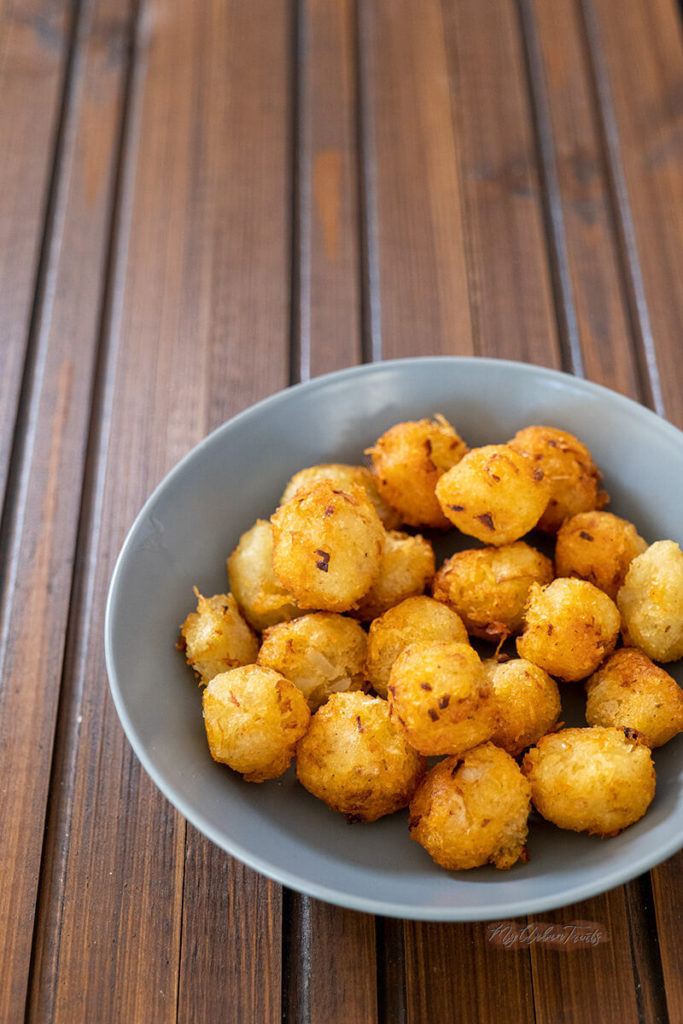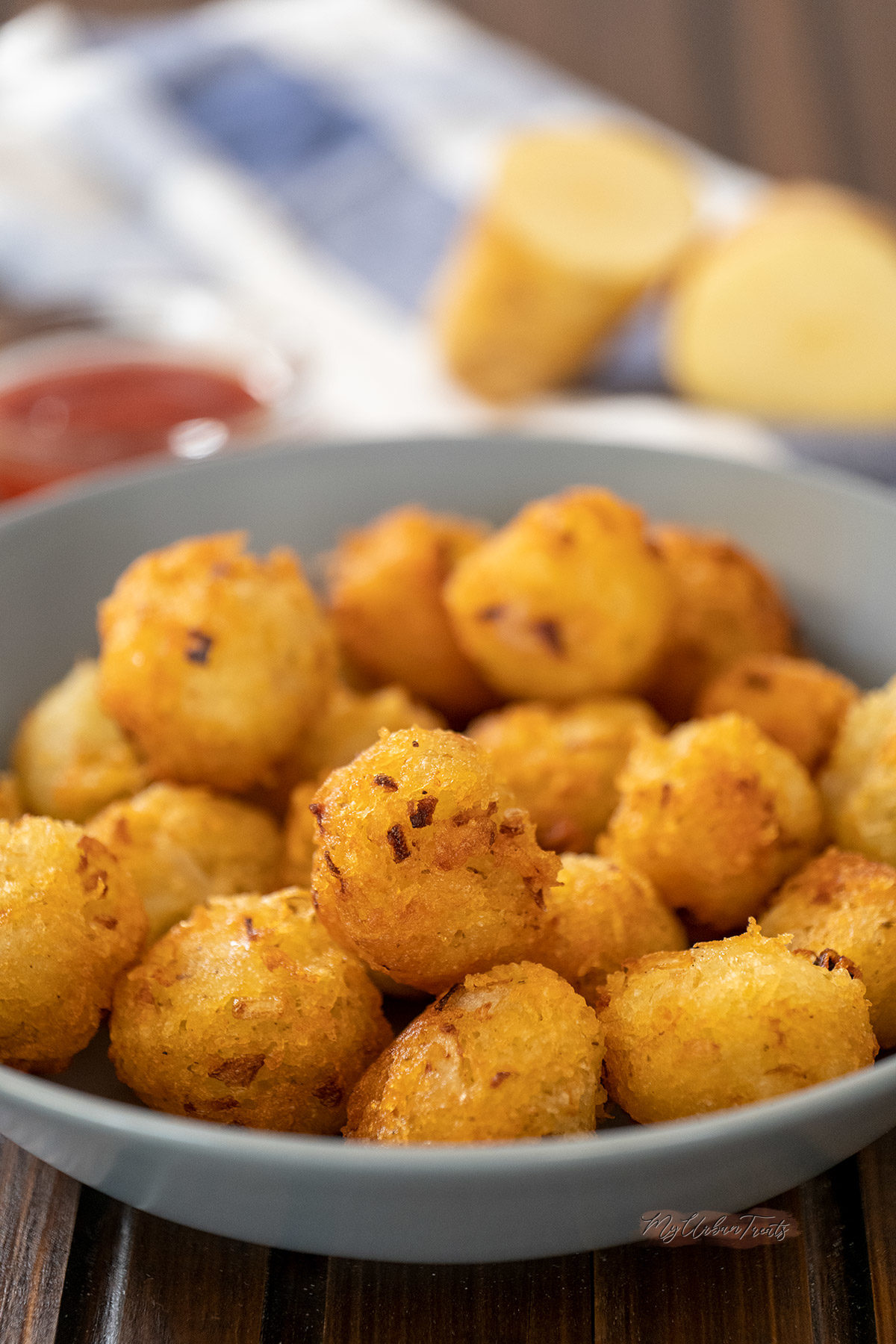 Tater Tots Recipe
A delicious recipe for American Tater Tots, tater tots are similar to hash browns with a few differences. Tater tots are a great side dish with almost any meal and can also be a great snack by themselves.
Ingredients
2

lbs

Russet Potatoes

2

gloves

Garlic

1

tsp

Salt

1/2

tsp

Oregano

1

tbsp

All-purpose flour

1

pinch

Pepper
Instructions
Wash and peel potatoes, using a medium fine cheese grater, grate potatoes

Strain all the excess water from the potatoes, you need your grated potatoes to be very dry so either use a sieve and press them hard, or place them in a clean kitchen cloth and make a tourniquet using a wooden spoon. Press until no more water comes out.

Mix in all the other ingredients, its best to use your hands so you can get it all well blended.

Using a spoon or ice cream scoop, get some grated potato mix and press it hard in your palm to remove the last bit of water. Shape in to a ball and set aside.

To fry the Tater Tots you will need enough vegetable oil for them to be covered up to the middle point. Fry at a medium high heat until golden brown. Then turn around to fry the other side. Place on a paper plate lined with two paper towels to drain the excess oil.
Notes
You can spice up your Tater tots and make them Loaded Tater tots, get creative. You can add bacon, cheese bits or any other filling you can imagine. 
Nutrition
Calories:
180
kcal
|
Carbohydrates:
41
g
|
Protein:
5
g
|
Fat:
1
g
|
Saturated Fat:
1
g
|
Sodium:
593
mg
|
Potassium:
946
mg
|
Fiber:
3
g
|
Sugar:
1
g
|
Vitamin C:
13
mg
|
Calcium:
29
mg
|
Iron:
2
mg