I have based this recipe on a traditional Austrian cake recipe. Traditionally these are baked in small pudding forms. If you have enough space to poach (yes poach) the form then you can make a bigger size cake too.
This chocolate ganache cake is so rich in flavour that you will simply love every single bite.
Moist Chocolate Cake Tips & Tricks
When poaching the cake, be careful not to drip hot water in to the batter. It takes about 40 minutes to cook so don't check too early.
Double heavy cream tastes best with this dessert but any heavy cream will work.
Vanilla Ice cream and salted caramel are an amazing match for Chocolate Cake 😀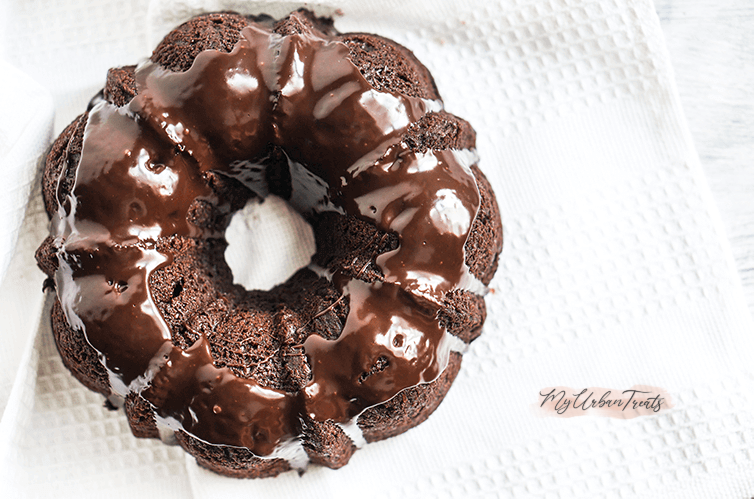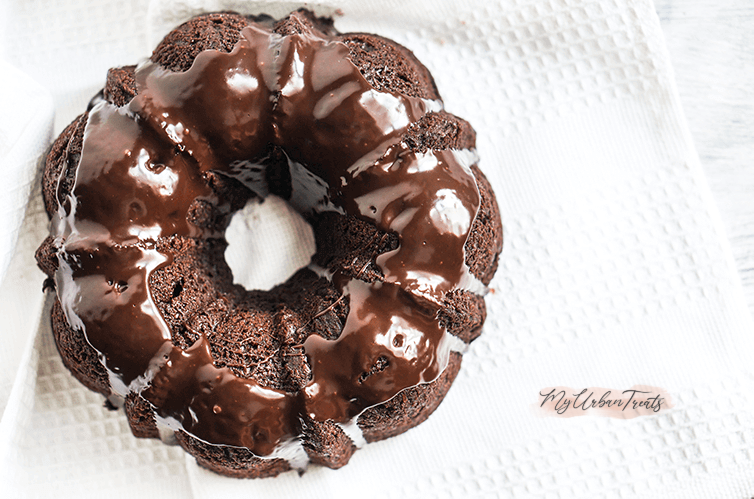 Using small forms or a single large cake form?
I like this in a small one person portion but today I made it in a medium sized cake form, this fitted perfectly in to my large spaghetti pot. Make sure you fill the form only 3/4 as the cake will raise.
Chocolate Ganache
An easy way to make chocolate ganache is by heating 3/4 of a cup of Heavy cream in a microwave. Now add in your chocolate chips or small pieces of couverture. You can use both dark and milk chocolate for this. Stir until well dissolved and then let it cool to just above room temperature. Voila, your chocolate ganache is ready.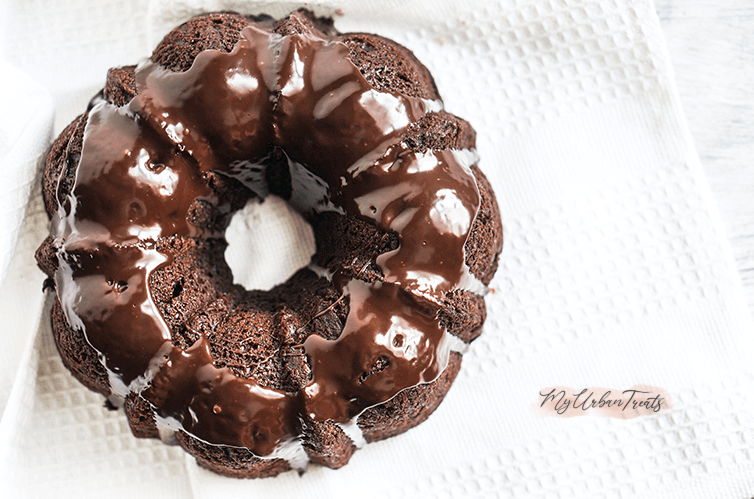 Moist Chocolate Cake
Austrian style poached chocolate ganache cake, rich in flavour with LOTS of chocolate
Ingredients
CHOCOLATE CAKE
½

cup

Butter

3

large

Egg

Seperated

2

tbsp

Bread Crumbs

⅓

cup

Almonds

Grated

⅓

cup

Dark Chocolate

Grated

⅓

cup

Crystal Sugar
Chocolate Ganache
⅓

cup

Dark Chocolate

1

cup

Heavy Cream
Instructions
Cream the butter with half the sugar until fluffy and creamy. Add the egg yolks one at a time until well combined and creamy.Fold in the ground Almonds, Chocolate and bread crumbs. Beat the remaining egg whites to stiff peaks and fold into the batter.

Prepare four pudding forms by buttering them and covering with bread crumbs. Fill three-quarters of the form with cake batter.Poach in a hot water bath for approximately 40 minutes. Close the lid of the pot while poaching but don't cover the cake forms.Serve covered in chocolate ganache and heavy cream on the side.
Nutrition
Calories:
774
kcal
|
Carbohydrates:
47
g
|
Protein:
18
g
|
Fat:
60
g
|
Saturated Fat:
24
g
|
Cholesterol:
222
mg
|
Sodium:
120
mg
|
Potassium:
422
mg
|
Fiber:
5
g
|
Sugar:
25
g
|
Vitamin A:
1094
IU
|
Vitamin C:
1
mg
|
Calcium:
161
mg
|
Iron:
6
mg