Are you looking for a Banana Oatmeal Cookie recipe that's chewy inside and crispy outside and just full of flavour? Look no-more because you have just found the perfect recipe.
I just love Oatmeal Cookies, how about you? Cookies are just a big thing in our family, every couple of months or so we make a massive batch of different cookies and share them with the whole family. Our Banana Oatmeal Cookies somehow always disappear the quickest. They are everything an oatmeal cookies should be, chewy on the inside and crispy on the outside, rich in flavor and just the right amount of sweet.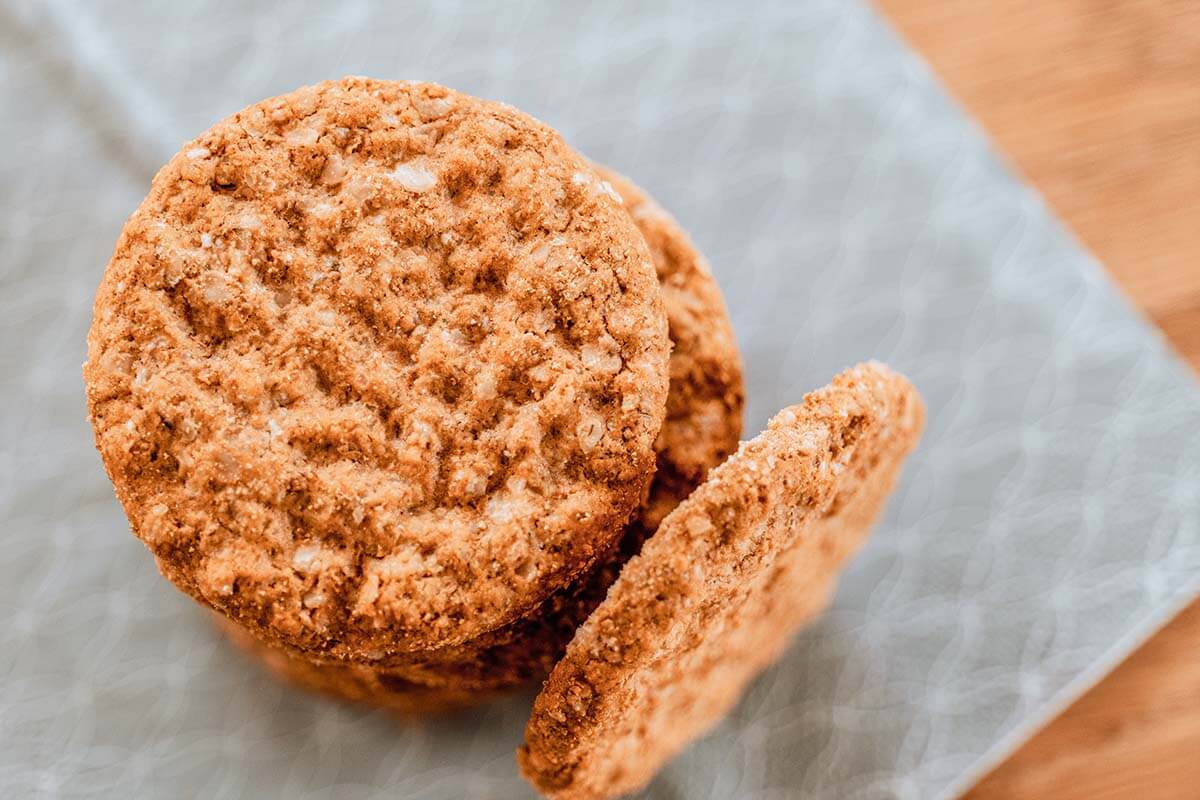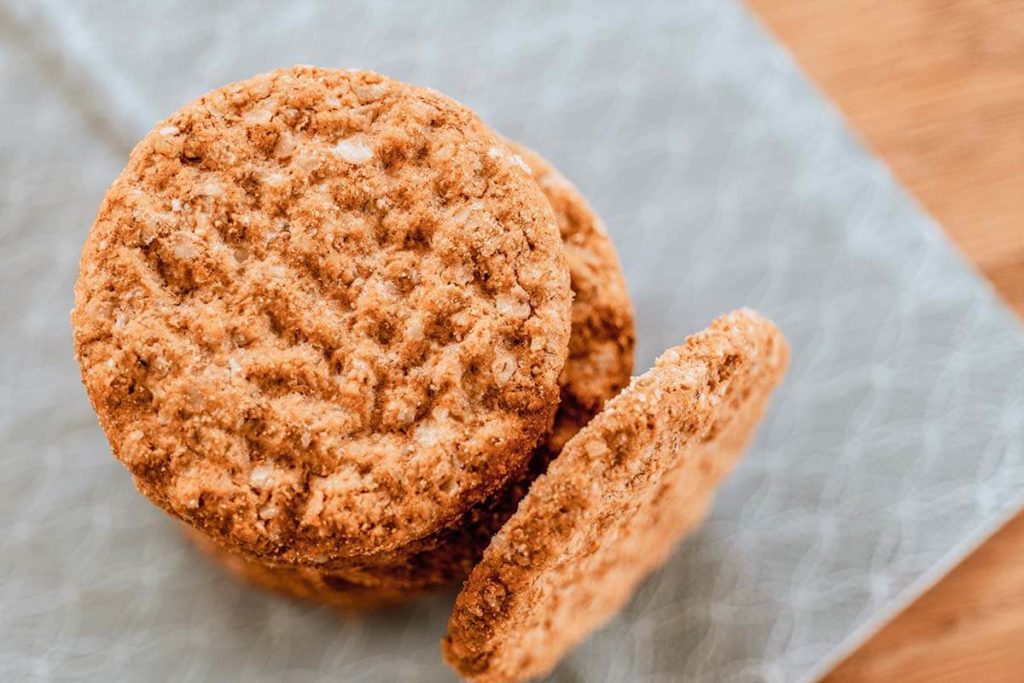 Banana Oatmeal Cookie Ingredients
I have probably baked a few thousand Banana Oatmeal cookies over the past five years which gave me a lot of opportunity to finetune this recipe. These ingredients are
Oatmeal, is the corner stone of any oatmeal cookie.
Bananas don't just give these cookies their amazing flavour, they also add natural sweetness. Over ripe bananas work wonders in this cookie.
All Purpose Flour, at this point you might say, hey we already have oats why are we adding more flour? Flour has a lot of effects in cookies. They control the rise, density, shape and texture, you can make oatmeal cookies without it but the texture and flavour just wont be the same.
Corn Starch will make your cookies soft and chewy on the inside. Its a small addition but really makes a world of a difference.
Butter will lighten the texture and add flavour to your cookie. Remember, I never claimed that this is the healthiest Oatmeal Cookie Recipe 😀
White and Brown Sugar, this is a perfect combination for flavour and crispy crusts. Brown sugar will add a little caramel taste, just perfect.
Vanilla for additional flavour and to cover any egg taste.
Eggs are the binding agents for cookies, they will keep it all together and add the right amount of fat and protein to enhance the flavour of your cookie.
Cinnamon is a great but optional addition to the flavour. Don't over do it, a little goes a long way in this case.
Chocolate Chips or Peanut Butter, completely option but, come on, Banana and peanut butter AND chocolate chips? Sign me up.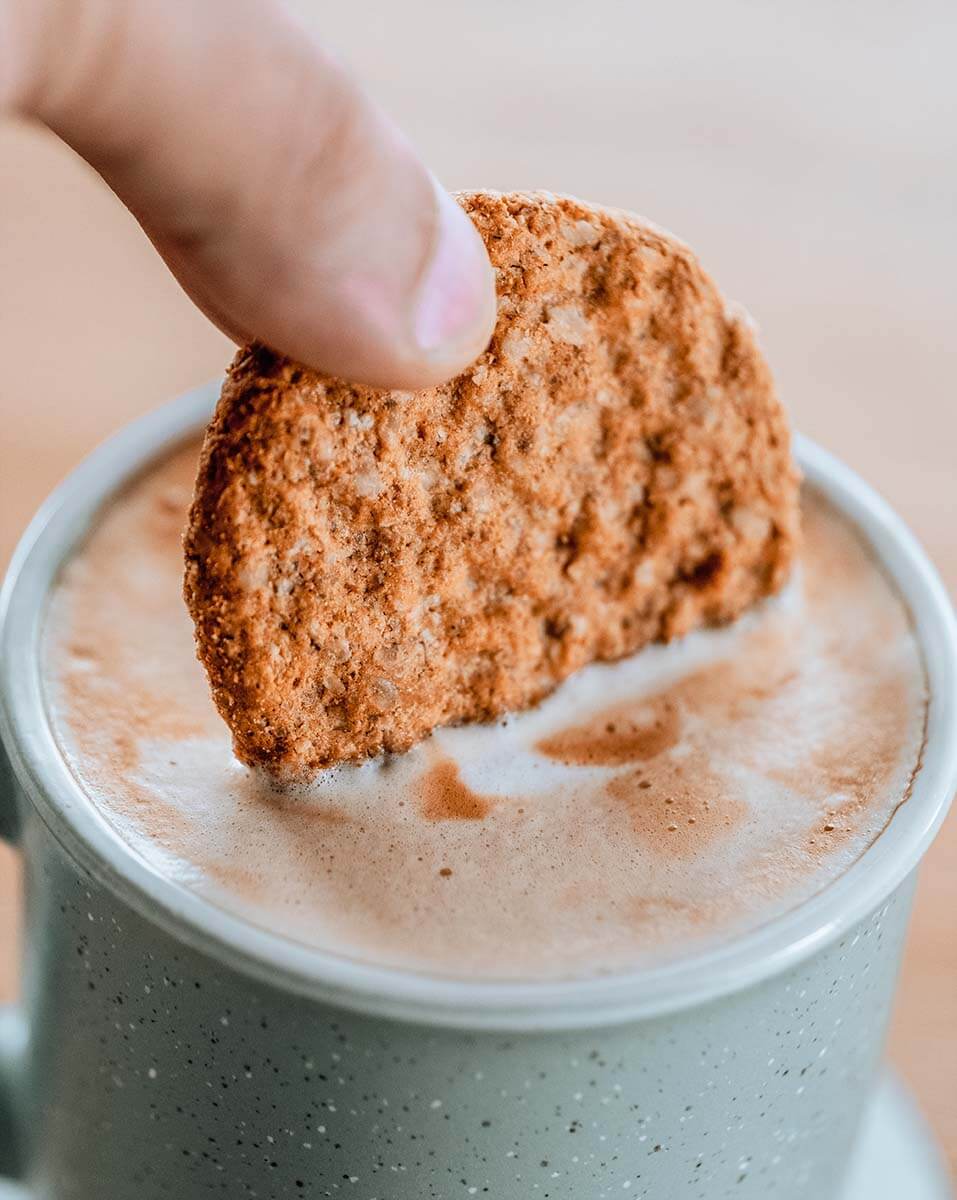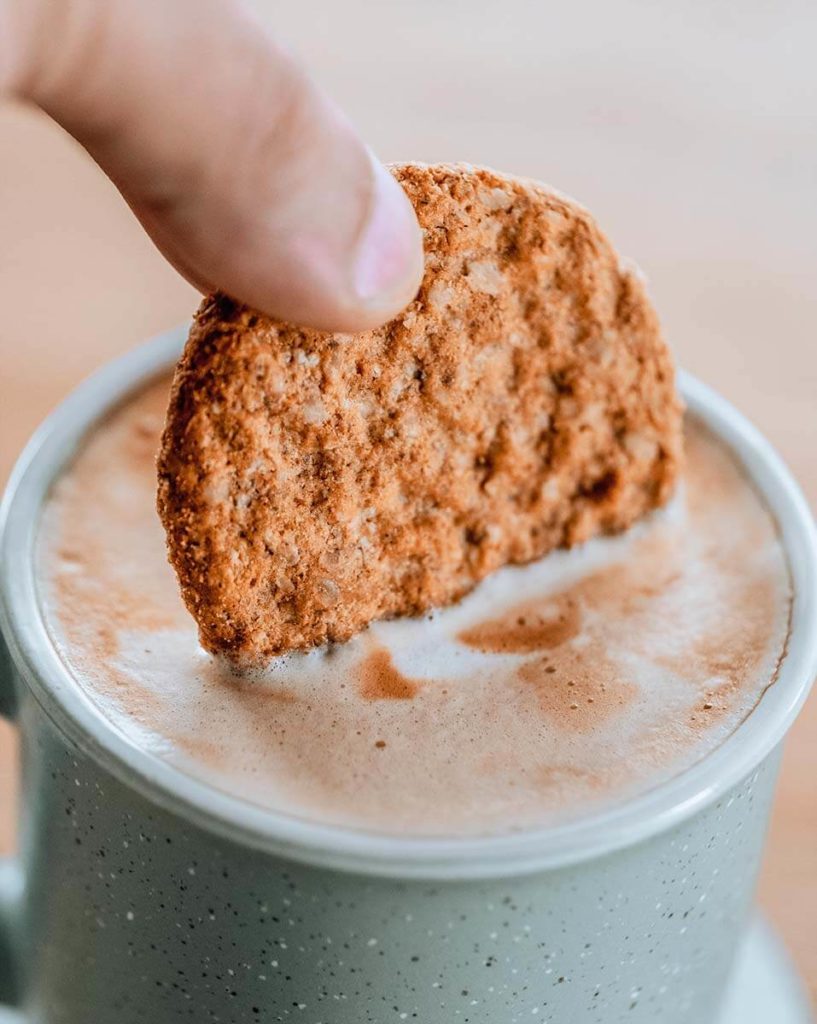 What makes a great oatmeal cookie?
Perfect Cookies are a combination of Texture and Flavour. Depending on the type of cookie you will expect it to be either chewy, light and crispy or Crunchy buttery like shortbread for example. When I talk about oatmeal cookies I expect them to be crispy on the outside, chewy on the inside and have a distinct oatmeal flavour.
To achieve this combination of flavour we have to watch three important things:
The process is so important when it comes to baking. Adding air to the recipe, creaming butter and baking at the right temperature is key to the right texture.
Ingredients are also super important, baking is like chemistry, adding the right ingredients will get you half the way.
Baking Temperature and time. Getting these two right will ensure the right caramelisation of sugar and rise of the batter.
I have integrated all these steps into my recipe, follow it and you just cant go wrong.
All about Oatmeal
Oats are nutritious and have a ton of health benefits, so it comes as no surprise that they are a popular cereal since 2000 BC. That's right, Oat's have been around for millennia for good reason. They have only 0.68 Calories per gram of oats, a full cup of cooked oats is only 158 Calories. They are high in fibre, protein, Iron and Vitamin B-6.
Eating Oatmeal daily can lower LDL (Bad) cholesterol levels, slow down blood sugar delivery and thus avoid sugar spikes and crashes. It also has a ton off other benefits, check out this detailed article on Eat This, to see all the benefits of Oatmeal in your diet.
But let's be honest, the sugar and butter in this recipe are not cancelled out by all the health benefits of Oats. I am simply pointing out how great oats are in general. Eating sweets is ok but just as with everything in life, balance is key. Not easy when the cookies taste bloody amazing, I know.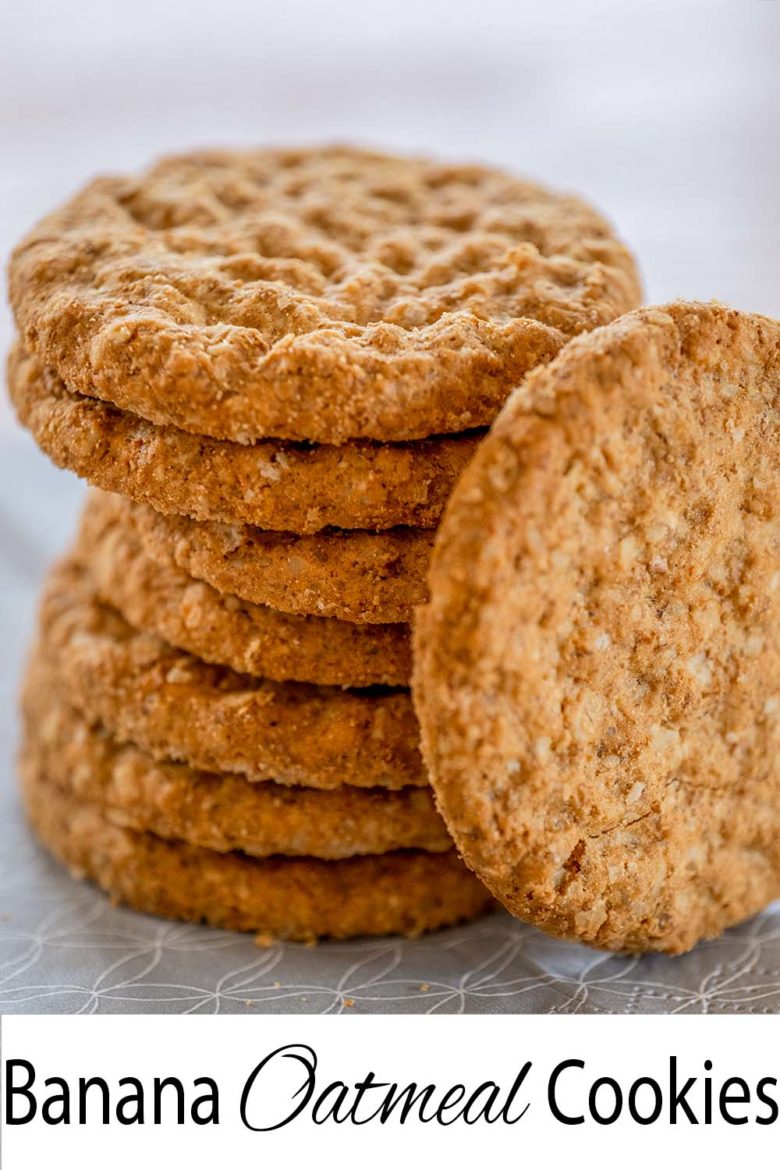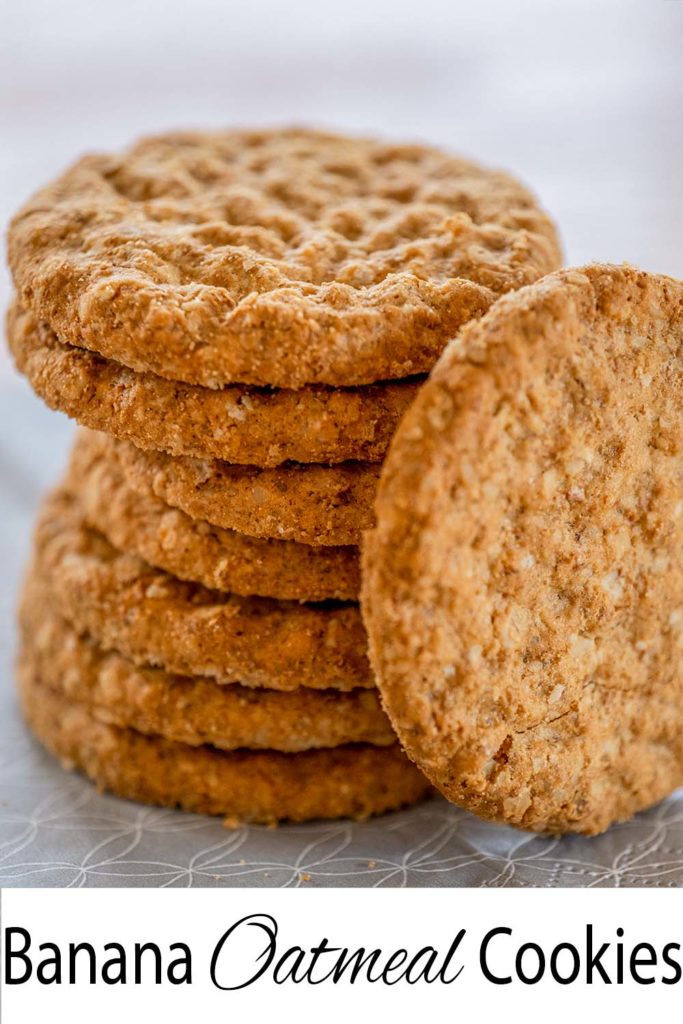 How are oats turned into Oatmeal?
Freshly harvested oats look like a grain and not like the oatmeal you find in the supermarket, to get them to this look and texture, they undergo a process. Oats are harvested mid-summer (in the UK), a combine harvester will separate the stem from the oats.
Oats then go through a series of machines that ensure they are properly cleaned and all the bits of stem or straw left are separated. Oats are then hulled, hulling removes the hard outer shell of the oat. These shells are used for animal feed, leaving the softer core (Groats) for human consumption.
Oats are then heated to retain their quality. Last they are cut into pieces and crushed into the flat oatmeal we see in our cereal.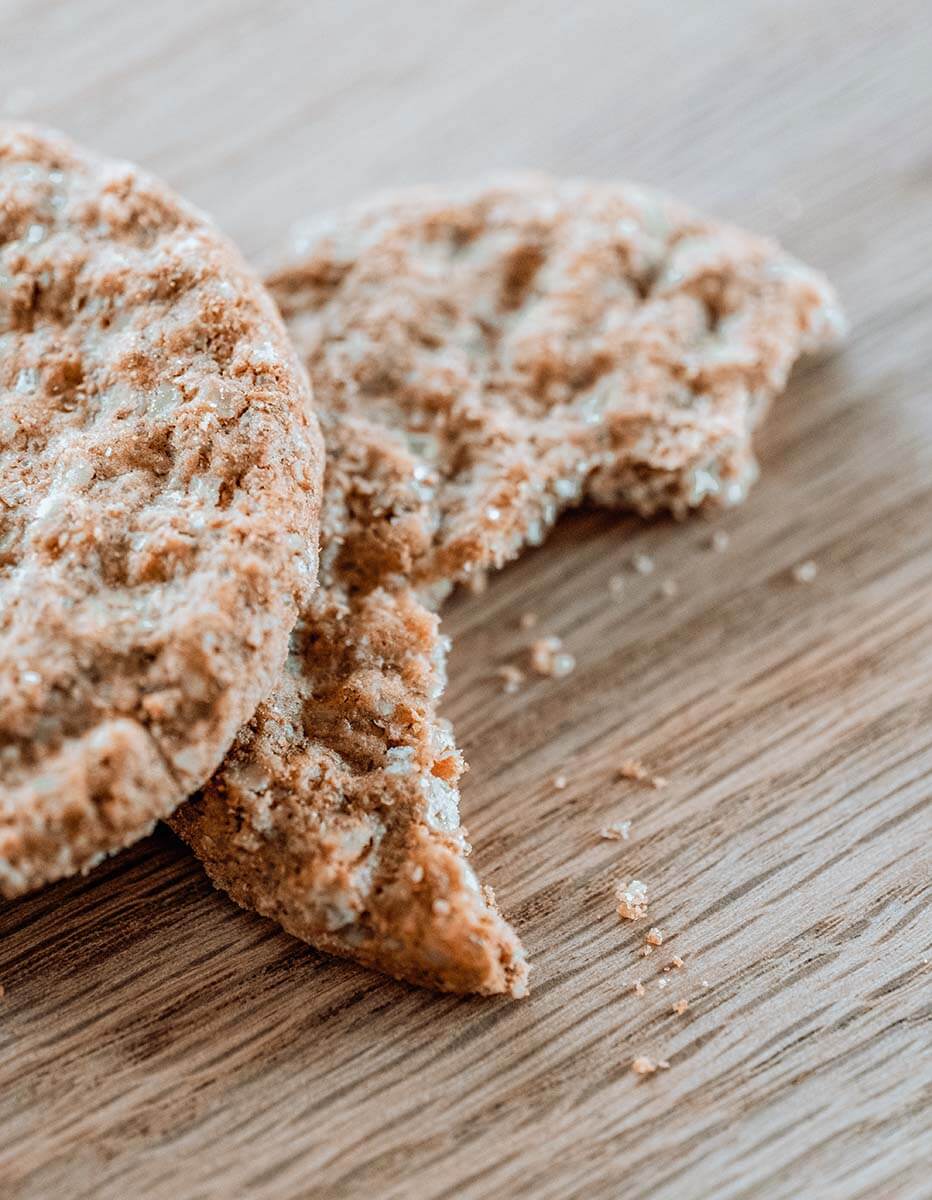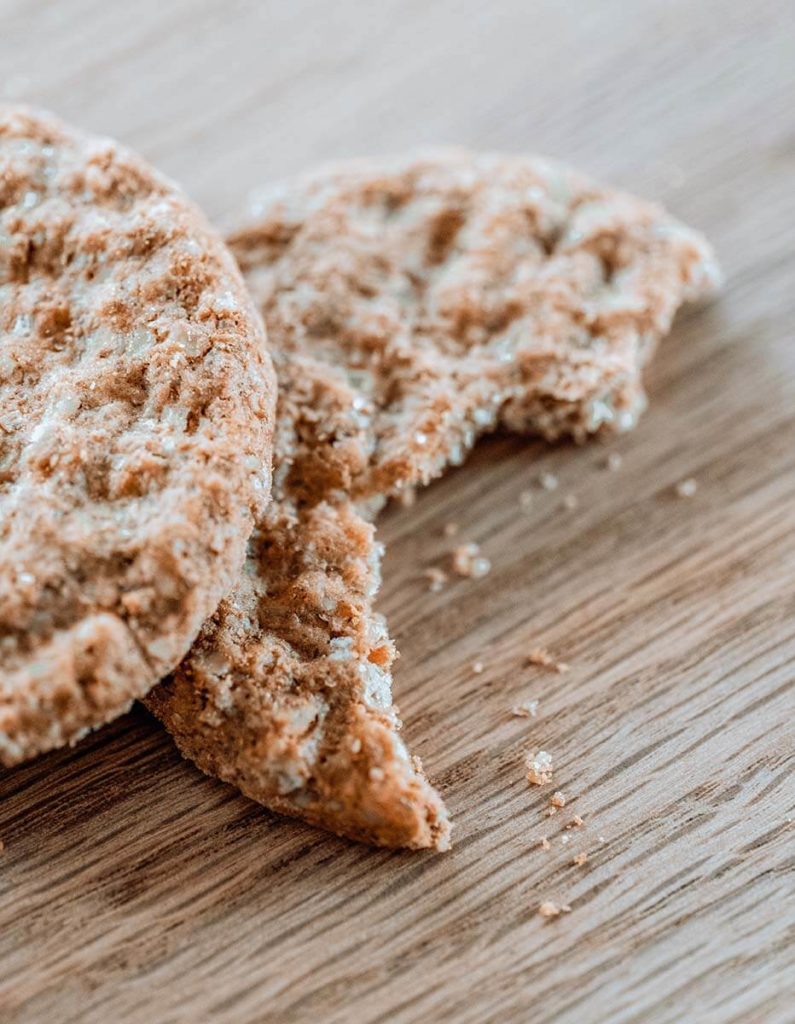 Did you know?
Oatmeal Cookies are 300 years old
Oatmeal Cookies have been around since the early 1800's and made their way to the US in the early 1900's. English soldiers carried small oat cakes to give them energy on the road. It is believed that these inspired the modern oatmeal cookie.
National Oatmeal Cookie Day
30th of April is National Oatmeal Cookie Day in the United States. So bake a bunch of Oatmeal cookies and share them with your friends.
Oats are one of the Oldest Breakfast in the World
Oatmeal goes back to 7000 BC in Chinese recipes, Ancient Greeks first boiled oats into a porridge and Scot's have make Oatmeal Cake since the 14th century in small cookie shapes.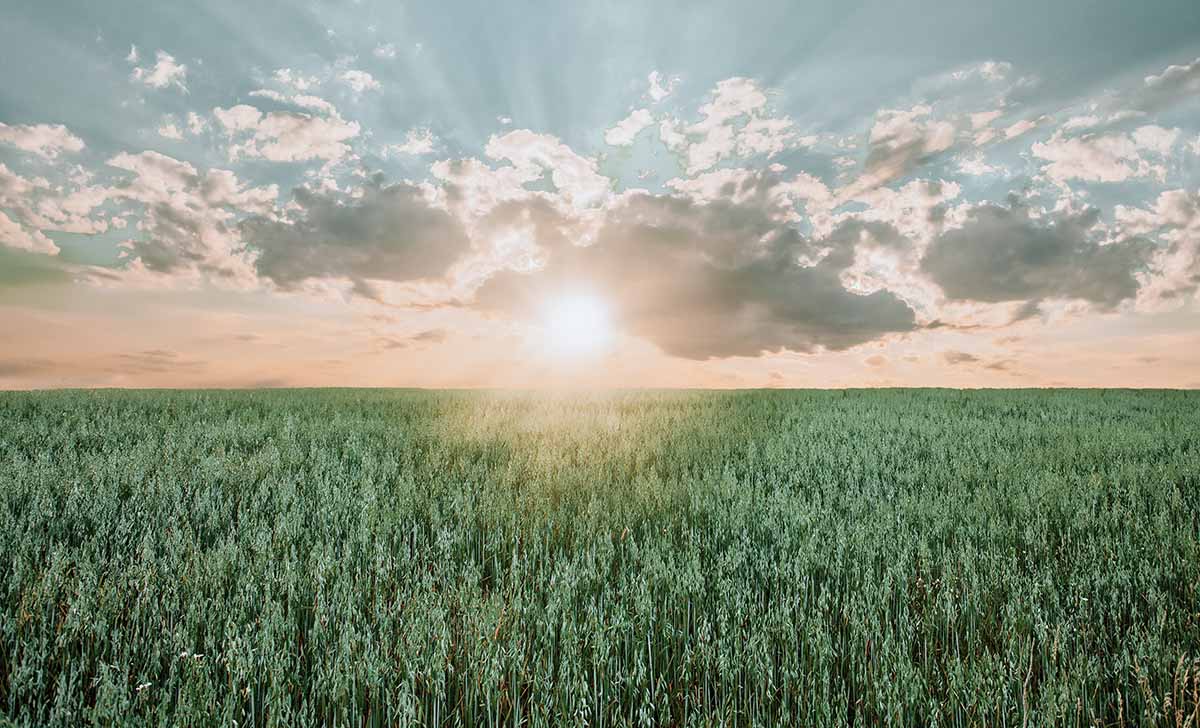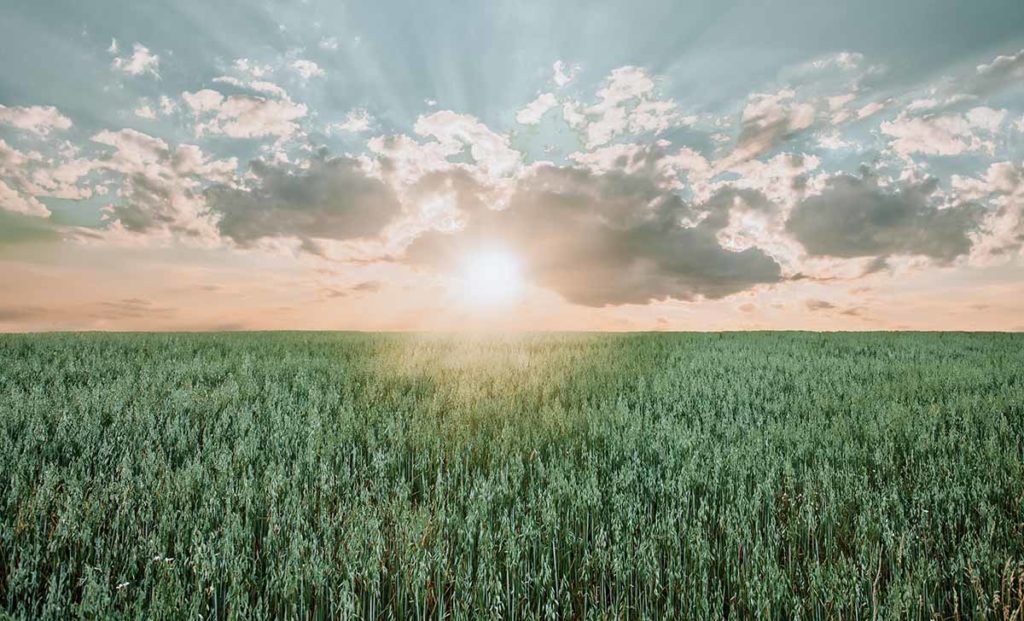 Frequently Asked Questions
Can I add Raisings instead of Chocolate Chips? Yes absolutely, raisins go so well with oatmeal cookies, replace them 1:1 with the chocolate chips.
Do you have a healthy alternative for this recipe? I actually do, I have tweaked this recipe for my daughter who likes to eat healthy. We have reduced the flour, removed the butter and substituted the sugar with some honey and over ripened bananas. I will post the recipe the soonest and will leave a link here in the future.
Can I add nuts to this recipe? Absolutely, Chop a handful of walnuts or any other favourite nut and fold it into the batter at the last stage, voila.
Can I freeze these cookies? You can and while they wills till taste great when defrosted, they will loose the crispiness on the outside. Instead you could freeze the cookie dough balls before baking them which will give you a fresh cookie when you bake it.
How long can I store oatmeal cookies? You can safely store banana oatmeal cookies in an airtight container for up to a week, although I doubt they will last that long. Line the container with a paper kitchen towel and add another one to the top before closing it.
The Recipe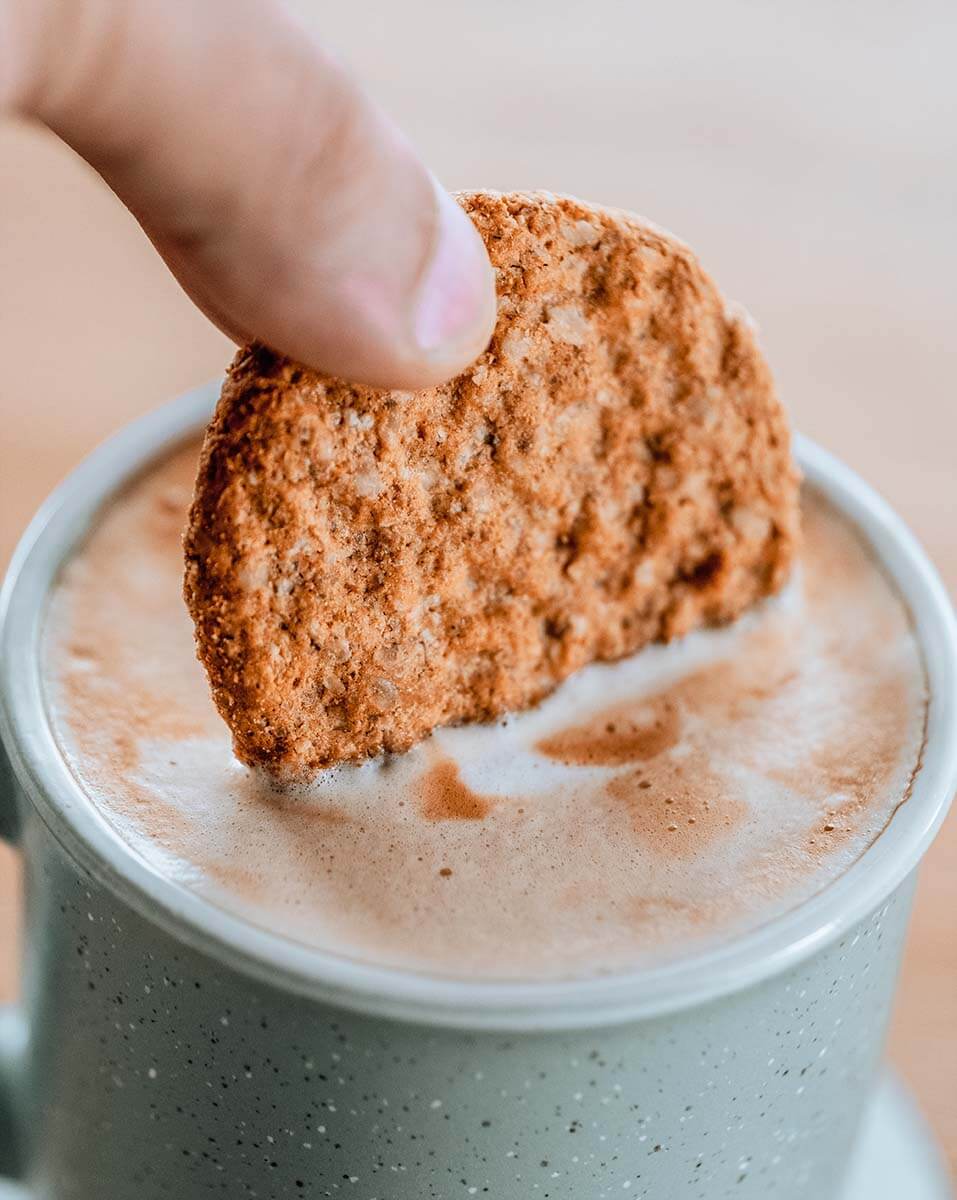 Banana Oatmeal Cookies
Oatmeal Cookies tunes to perfection and flavoured with Banana and Chocolate Chip. While I don't claim it is the healthiest recipe out there, its definitely my favourite. Follow the steps and ingredients and enjoy the tasty results.
Ingredients
3

Cups

Oatmeal

1 ½

Cups

All Purpose Flour

2

Large

Egg

1

Tsp

Corn Starch

½

Tsp

Baking Powder

1

Tsp

Salt

1

Cup

Ripe Bananas

Mashed

1

Cup

Butter

½

Cup

Brown Sugar

½

Cup

Sugar

1

Tsp

Vanilla

½

Cup

Chocolate Chips
Instructions
Combine the Flour, Oatmeal, Corn starch, cinnamon, baking powder and salt in a bowl and whisk together until combined, set aside.

3 Cups Oatmeal,

1 ½ Cups All Purpose Flour,

1 Tsp Corn Starch,

1 Tsp Salt,

½ Tsp Baking Powder

Cream the butter and sugar until light, fluffy and pale.

While whisking, add one egg at a time until combined and add the vanilla extract. Using a rubber spatula or wooden spoon, fold in the bananas until well combined.

2 Large Egg,

1 Tsp Vanilla,

1 Cup Ripe Bananas

Add the dry ingredients into the wet ingredients folding with the spatula until just combined. last you can add the optional chocolate chips.

Using a table spoon or ice-cream scoop, form small cookie dough balls and place them on a baking tray lined with parchment paper. For a more even bake, you can place the cookie dough balls into the fridge for 20-30 minutes. This will keep the cookies from collapsing when baking and will make a better shaped cookie.

Bake at 175C or 350F for 10-12 minutes until lightly golden.
Nutrition
Serving:
25
g
|
Calories:
142
kcal
|
Carbohydrates:
22
g
|
Protein:
3
g
|
Fat:
5
g
|
Saturated Fat:
1
g
|
Polyunsaturated Fat:
1
g
|
Monounsaturated Fat:
1
g
|
Trans Fat:
1
g
|
Cholesterol:
6
mg
|
Sodium:
78
mg
|
Potassium:
53
mg
|
Fiber:
1
g
|
Sugar:
12
g
|
Vitamin A:
16
IU
|
Vitamin C:
1
mg
|
Calcium:
18
mg
|
Iron:
1
mg