In the famous word of Ed Stark, Winter is Coming, well for some of us its here already. And winter, is just a great combination with soup (and cookies). So last month I dusted off my handwritten Soup recipe book, and the very first page is my mom's Chicken and Rice soup. Now you might think, hold on, why is it called Nana's Chicken Rice Soup recipe? Well my kids loved this recipe and whenever I ask what soup we should make they say: Nana's Chicken and Rice Soup and thus the name stuck.
So how does it taste? Its a creamy soup, although it contains no cream at all, instead it becomes creamy by using a combination of tempered egg's and lemon juice. This makes it thick and creamy with a zingy lemon flavor. The chicken and egg also add a good amount of protein making it the "power soup" when you feel under the weather. But enough talking, lets see the ingredients you will need for this dish.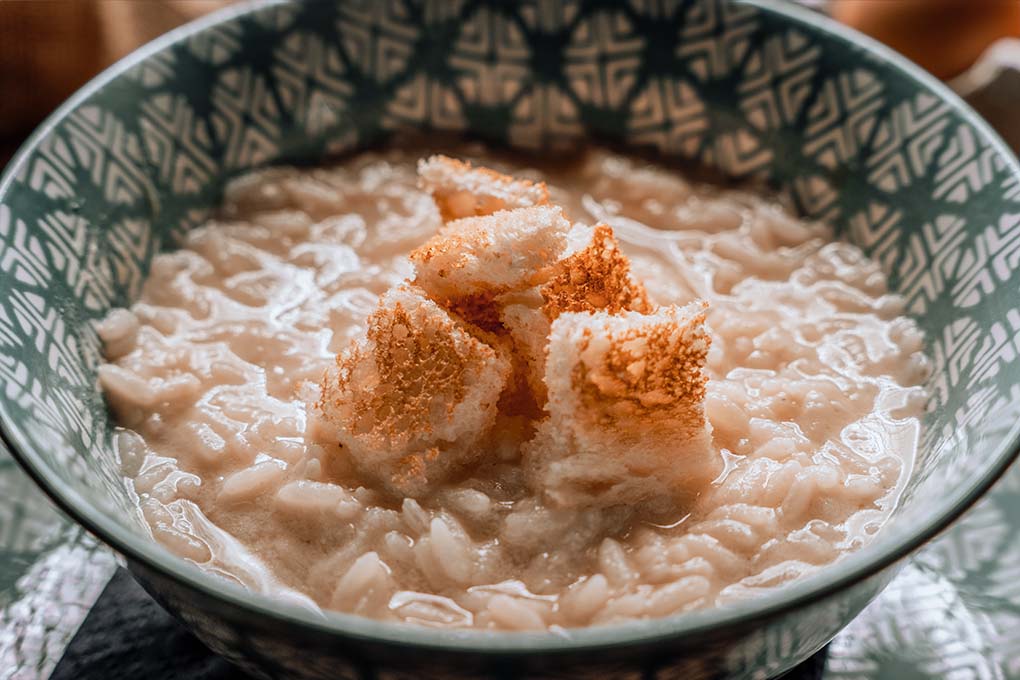 Chicken and Rice soup Ingredients
When it comes to ingredients, it doesn't get simpler than this soup. There are six basic ingredients in this soup along with some optional ones. Although I prefer to keep it authentic, some might want to add some extra veggies. Here is what you need:
Chicken is one of the main ingredients, although you can make this soup even without Chicken. My preferred pieces of chicken are Thighs, Drumsticks or wings as they have a higher fat content and add more flavor and are generally softer and juicier when boiled. If you want to keep it lean and low on fat, you can use chicken breasts as well, cube them and make sure you don't over cook them.
Rice is the second main ingredient in this recipe. I have researched and tested a ton of different rice types, the one that holds its shape best and doesn't become mushy is parboiled rice.
Two large eggs will make the soup creamy and add some protein and flavor to the soup. I always use free-range farm eggs in my recipes, for two reasons, a) cage farming is cruel to animals and I do not condone it under any circumstance and b) when the chicken is happy, the egg's taste a LOT better.
Half a Lemon is a must, add that zingy flavor and make the tempered eggs super creamy.
Salt is added in two steps, I add 1 teaspoon to the chicken while its cooking. Then I let everyone add as much Salt and Pepper as they want in their own dish.
Optional Ingredients:

Carrots or other vegetables are a great addition to this soup. I have a nostalgic connection to this dish so I tend to keep it authentic but adding carrots or broccoli tastes amazing.
Chicken Stock is also optional, cooking the chicken creates a natural chicken broth but if you want to add some additional flavor, add one cube of chicken stock to the rice boiling part of the recipe (not during the chicken cooking)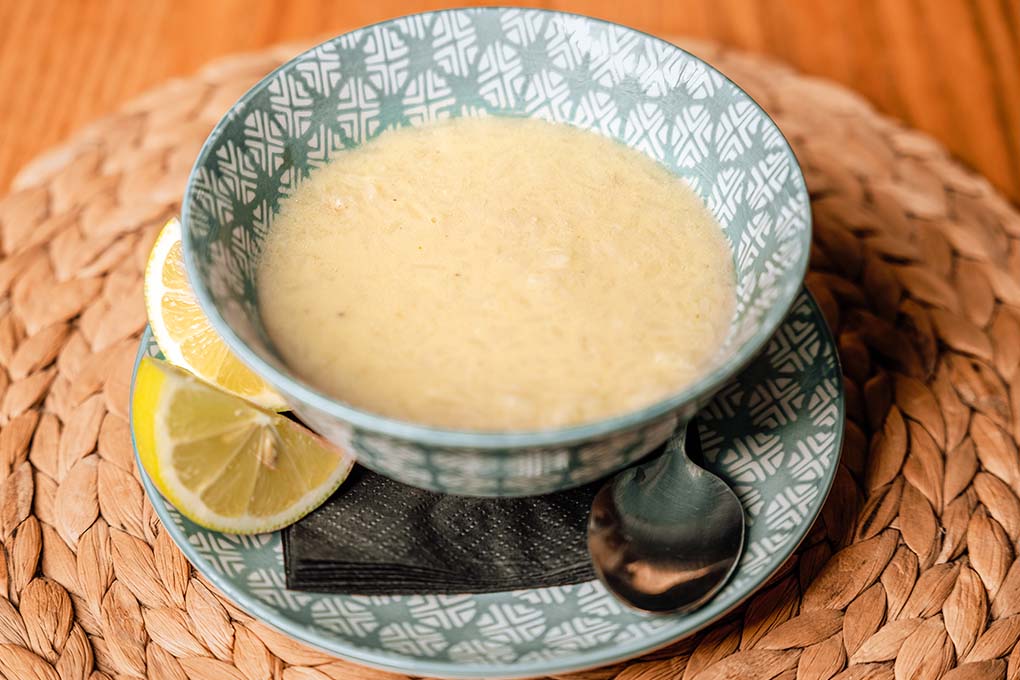 Frequently Asked Questions
One of the most asked questions about this recipe is. Do you cook rice before adding it to soup? The short answer is no, with this recipe, we cook the chicken first and then use the broth to cook the rice. If you are planning to add vegetables, cook them with the chicken and remove them during the rice cooking.
What is the best rice for Soup? Most soup recipes are best prepared with parboiled rice. Parboiled rice is soaked, steamed and dried before removing the inedible husk. The process makes removing the husk easier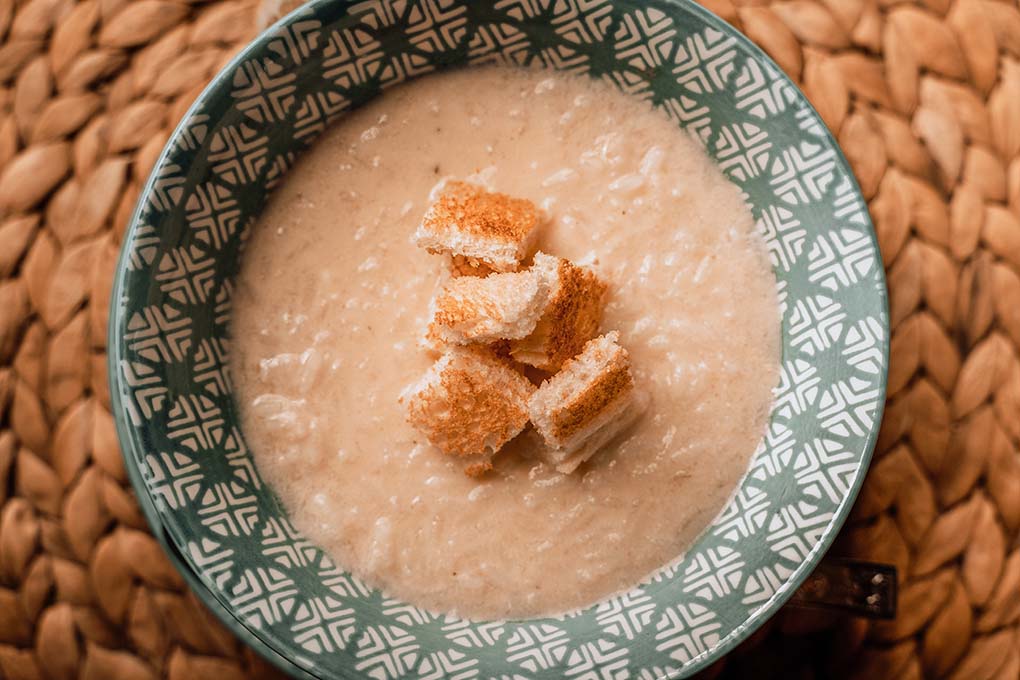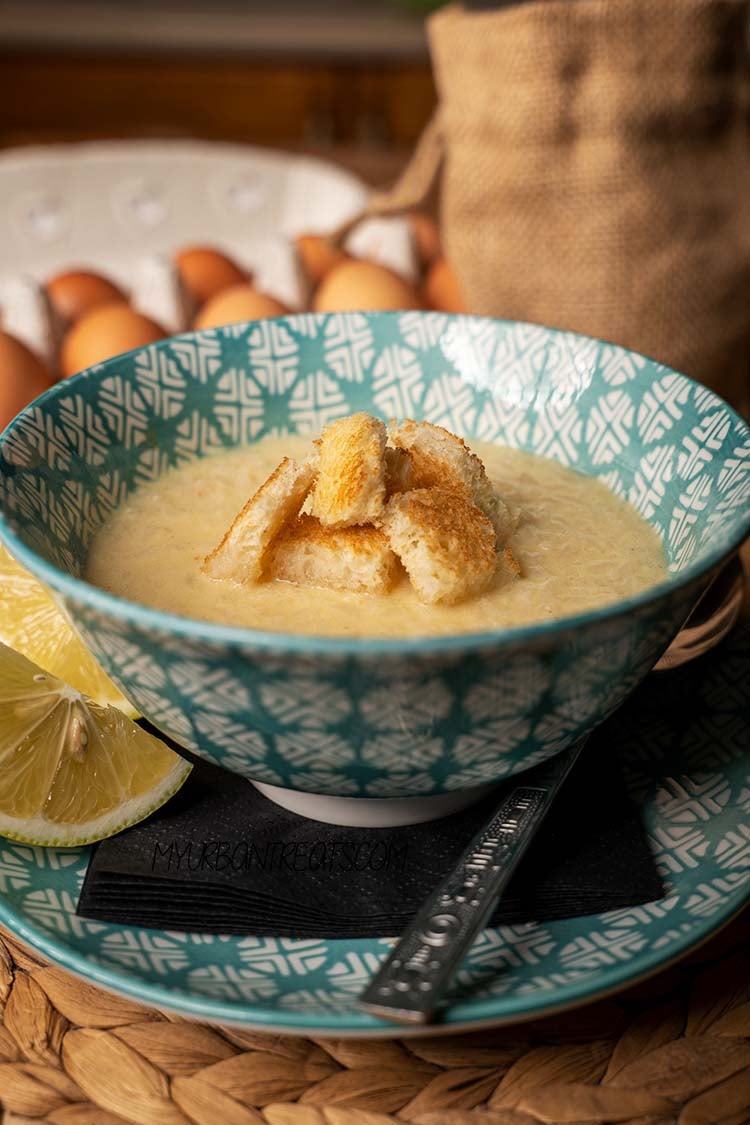 Nana's Chicken and Rice Soup Recipe
Nana's Chicken and Rice Soup recipe is perfect for a cold winters day or if you feel a little under the weather and needs a quick protein boost to pick you up. Its also easy, quick and costs under 7 bucks to make. Here is how its done.
Ingredients
1

cup

Parboiled Rice

6

pieces

Chicken Drumsticks

wings and breast work well too

2

Large

Egg's

1.5

Litres

Water

1/2

Medium

Lemon

Juice

1

Tsp

Salt

1

medium

Carrot

Optional

1

cube

Chicken Stock

Optional for more flavour
Instructions
In a large pot, add 6 cups of potable water and add salt. Bring to a boil and add the chicken bits with skin and bones. Let the broth simmer until the chicken is just about cooked. This is also the right moment to add any optional veggies. I don't add veggies to this soup but you can add Carrots, leeks, celery or spring onions.

6 pieces Chicken Drumsticks,

1.5 Litres Water,

1 Tsp Salt

Now add the rice and let it cook at a low simmer in the chicken broth, this will give it a rich flavor without adding chicken stock or bullions. When the rice is done, its time to temper the eggs.

Take the boiling rice soup off the heat, let it cool down just until it stops boiling. In a heatproof cup, whisk the eggs thoroughly with the lemon juice. Now add in 1-2 ladles full of Rice soup and whisk constantly. This will temper the eggs without curling. Now add the egg/lemon mix back into the soup.

2 Large Egg's,

1/2 Medium Lemon

Now add everything back to the pot and simmer for another 5 minutes. Serve with a pinch of parsley and some toast or croutons
Nutrition
Serving:
200
g
|
Calories:
342
kcal
|
Carbohydrates:
54
g
|
Protein:
14
g
|
Fat:
7
g
|
Saturated Fat:
2
g
|
Polyunsaturated Fat:
2
g
|
Monounsaturated Fat:
3
g
|
Trans Fat:
1
g
|
Cholesterol:
116
mg
|
Sodium:
652
mg
|
Potassium:
249
mg
|
Fiber:
2
g
|
Sugar:
2
g
|
Vitamin A:
2731
IU
|
Vitamin C:
16
mg
|
Calcium:
47
mg
|
Iron:
1
mg