Here are some words that describe every bite of this dessert: soft, smooth, moist, rich, decadent, divine, scrumptious and the list just goes on and on.
Its no secret, Chocolate Soufflé is as French as it gets, bud did you know the Austrians also have a type of Chocolate Soufflé??? Austrian dessert history is well known to go over and beyond the norms of baking to create legendary desserts, and this dish, is no different. Because instead of baking this cake which creates crusts and caramelises the sugar, Austrian's opted for steaming this Soufflé to make it as soft, moist and creamy as possible. The traditional Austrian name for this dessert is Mohr im Hemd but more about the name later, lets see how it is prepared.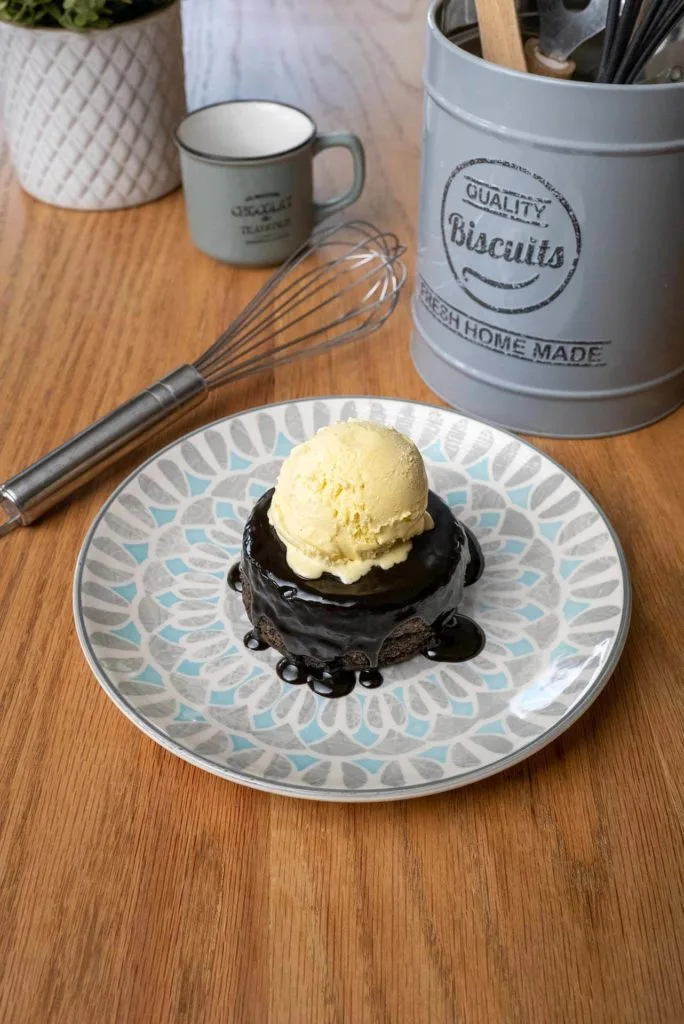 Chocolate Soufflé Ingredients
4 Eggs separated, beware that no egg yolk is caught in the egg whites. This is very important for making Meringue.
80 grams of Crystal Sugar, separated into two equal 40 gram portions.
75 grams of ground almonds
75 grams of finely ground dark chocolate
75 grams of unsalted butter
15 grams of bread crumbs
1/2 tsp cream of tartar
Chocolate Ganache Ingredients
100 grams of Dark cooking chocolate
2-3 table spoons of unsalted butter
3-4 table spoons of heavy cream
1 table spoons of coconut oil
Kitchen Equipment you will need:
4 Ramekins, I use these glass Ramekins by Duralex but any standard Ramekin will work perfectly fine.
A pot large enough to comfortable fit four Ramekins,
Note: The links above are Affiliate Links. If you purchase one of these items via the link, our blog gets a little commission which supports us in creating these recipes for you. This has no impact on the price for you. Thank you for supporting Urban Treats.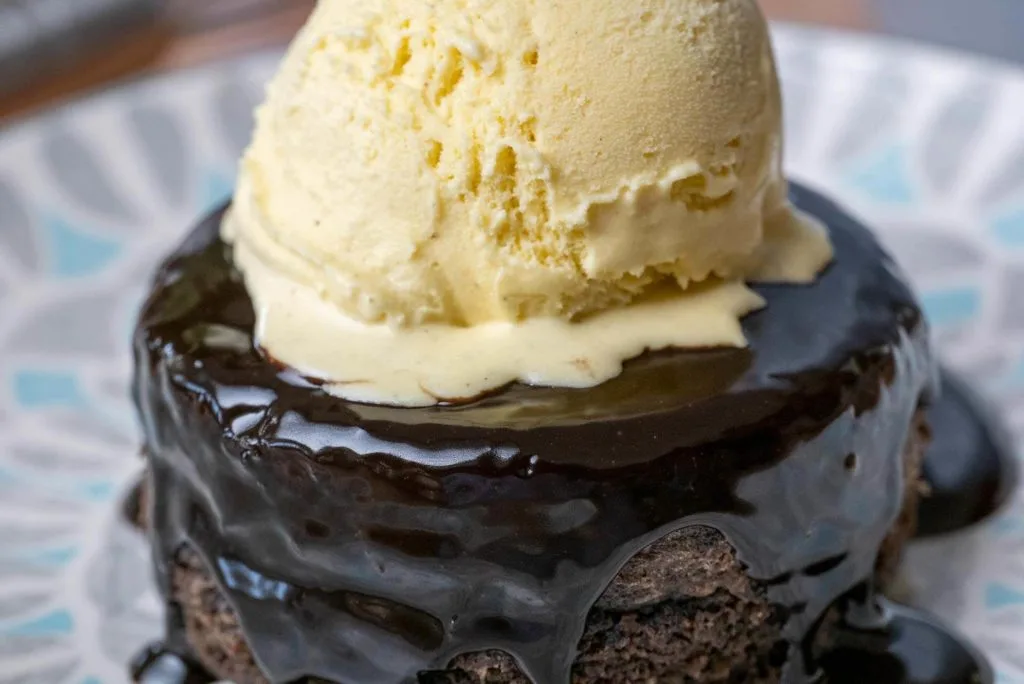 How to make Steamed Chocolate Soufflé
Making this dessert is surprisingly easy, the only somewhat challenging part is the meringue but if you follow this recipe and notes you will have no issues at all. The process is broken into four steps:
Step 1: Main Batter
In a bowl whisk the butter and 1/2 the sugar using a hand mixer until smooth, creamy and pale. While still whisking, add in the egg yolks two at a time. Now add the Chocolate, Almonds and Breadcrumbs. Don't over whisk, stop as soon as the batter is even and well combined.
Step 2: Meringue
IMPORTANT: When making Meringue its extremely important that your bowl and whisk is completely clean from any grease or fat. I actually wipe mine with a little alcohol before I start. Any fat or grease will keep the méringue from forming stiff peaks. (Egg Yolk is Fat too 😉 ) It's also said that Glass Bowls or Metal bowls work best for this process. I assume because no grease gets caught in the pores.
Place the egg whites in a clean bowl, and whisk to soft peaks. Don't over do it as this will liquify the eggs again. You know you are ready when you have a foam that looks smooth but doesn't hold it shape. Now add in the remaining sugar and the cream of tartar. Whisk at high speed to stiff peaks.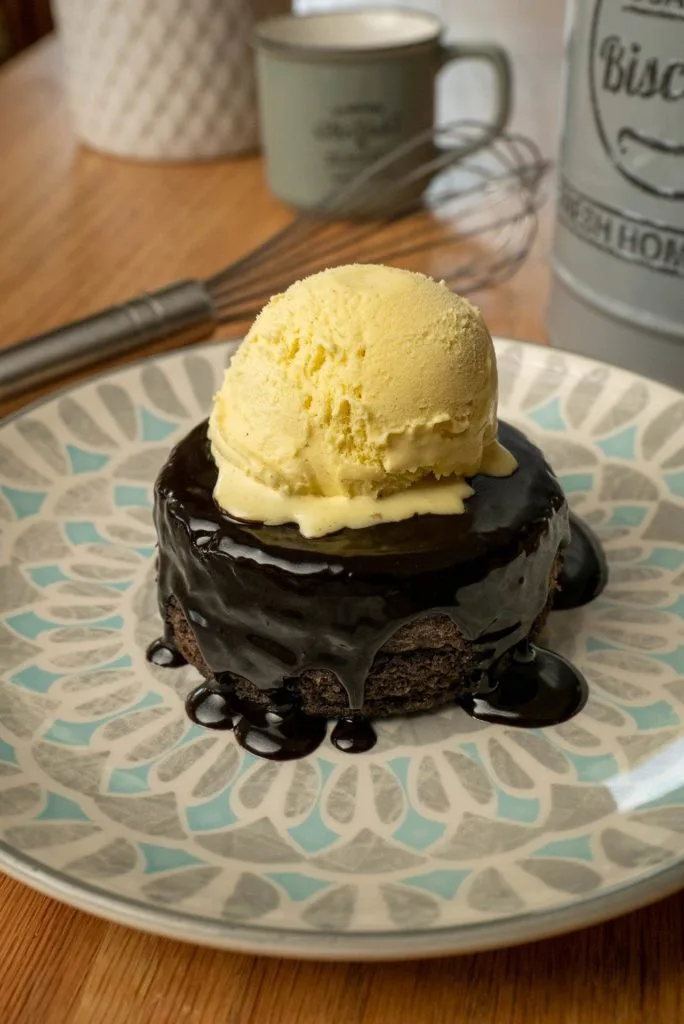 Step 3: Fold Gently
At this point you have spent a lot of effort in getting bubbles into your meringue and we want to keep as many of those bubbles as we can. So go easy on this step and use a rubber or silicon spatula if possible.
Place the meringue over the main batter and gently fold together. The best method for this is scooping the batter from underneath and folding it over the meringue. Repeat slowly until combined DO NOT OVER MIX.
Step 4: Poach
Divide the batter into four Ramekins. Shake them gently to even and get any trapped air out of the ramekin. Place in a large cooking pot.
Boil about a litre of water (depending on the size of your pot) and carefully add it without any water splashing into the ramekins or in the batter. The water should be 3/4 to the level of the Ramekins.
Set on a stove at medium/low heat, cover the pot with a lid and simmer for 45 minutes.
IMPORTANT: Do not open the lid, this can deflate your Soufflé.
When done, carefully take the ramekins out of the bowl, place upside down on the serving plate and lightly tap. The cake will easily loosen and come out.
Cover with chocolate Ganache and serve with Vanilla Ice-cream and Whipped Cream.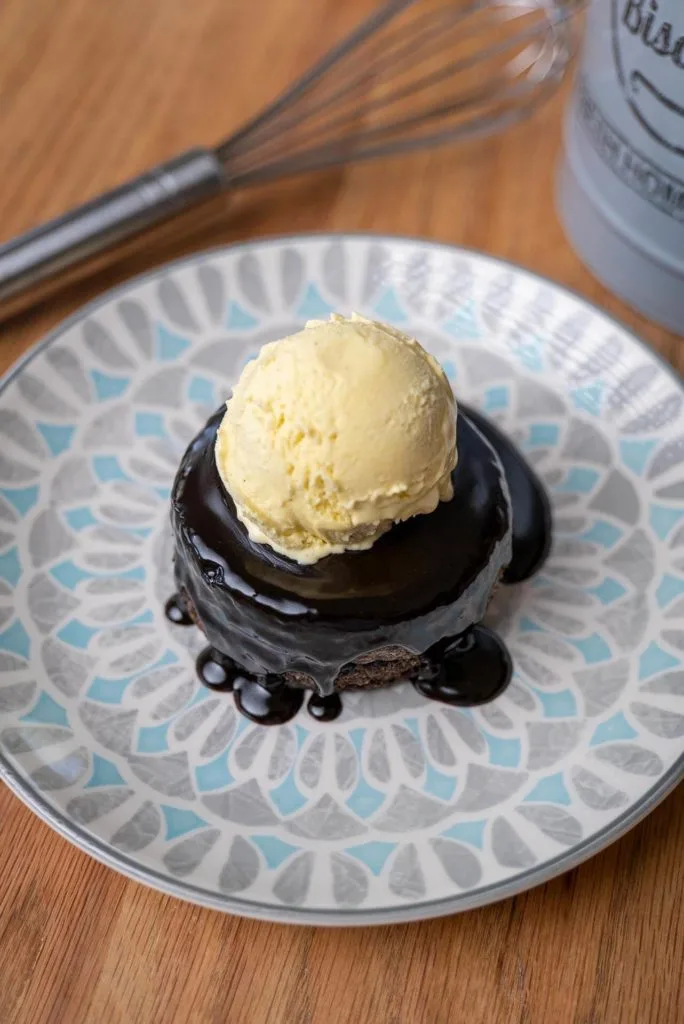 Chocolate Ganache
Making Chocolate Ganache is easy and quick, this recipe will yield a rich ganache that will perfectly top your Chocolate Soufflé.
Place the chocolate into a microwave safe bowl and microwave in 30 second bursts occasionally stirring the chocolate. Repeat until it has completely molten. Add two table spoons of unsalted butter, 4-5 table spoons of heavy cream and one table spoon of coconut oil.
Whisk until smooth. The coconut oil makes the mixture thinner, so add more (or less) if you prefer.
Pour the warm chocolate ganache over the Chocolate Soufflé and serve with some Vanilla Ice Cream and/or Whipped Cream.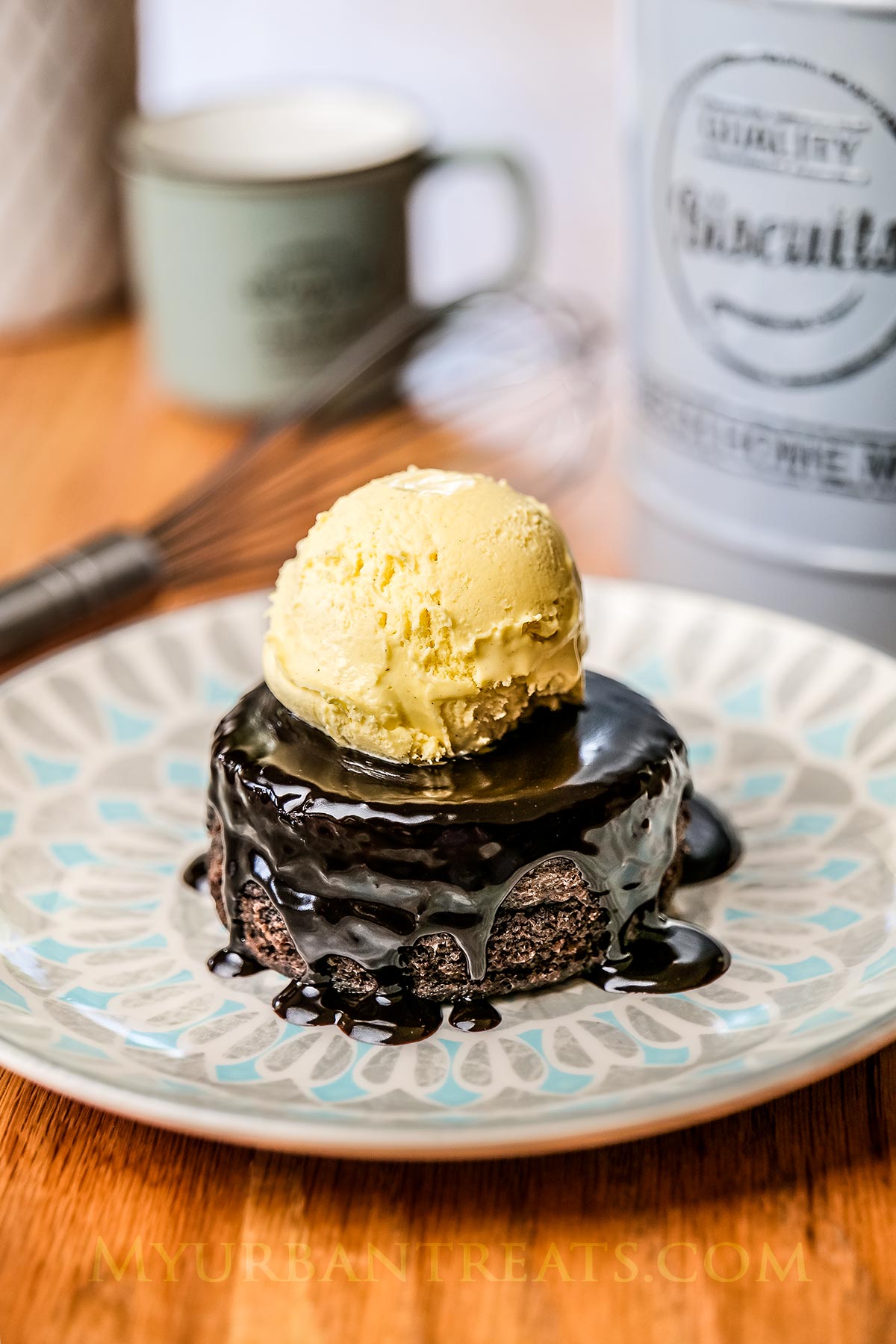 Chocolate Soufflé Austrian Style
A traditional Austrian Chocolate pudding with Almonds and brad crumbs
Ingredients
Chocolate Soufflé
4

Large

Eggs Yolks

4

Large

Egg Whites

75

grams

Butter

Unsalted

75

grams

Dark Chocolate

Ground

40

grams

Sugar

Main Batter

40

grams

Sugar

Meringue

15

grams

Bread crumbs

75

grams

Almonds

Ground

1/2

tsp

Cream of Tartar
Chocolate Ganache
100

grams

Dark Chocolate

3

tbsp

Butter

Unsalted

5

tbsp

Heavy Cream

1

tbsp

Coconut Oil
Instructions
Chocolate Soufflé
In a medium sized bowl whisk the butter and half the sugar together until light and fluffy. Add the egg yolks 2 at a time and whisk until smooth. Add the ground chocolate, almonds and bread crumbs. Whisk until well combined. Set aside

In a clean bowl, whisk the egg whites to soft peaks. Add the remaining sugar and the cream of tartar and whisk to stiff peaks. Place over the main batter and carefully fold together using a rubber or silicon spatula.

4 Large Egg Whites,

75 grams Butter

Divide the batter into four ramekins and place in a large cooking pot. Boil some water and fill the cooking pot op to 3/4 the level of the ramekins. DONT get water into the batter.

Place a lid on the pot and simmer at medium low heat for 45 Minutes

Carefully remove from the pot, place a plate over each ramekin and turn around. Tap the ramekin and the cake should come right out.
Chocolate Ganache
Place the Dark Chocolate into a microwave oven save bowl. Microwave in 30 second burst and stir in between. When completely melted add the Butter, heavy cream and coconut oil. Whisk until smooth. You can spoons some warm ganache over each chocolate soufflé. Add whipped cream and ice cream to serve.
Nutrition
Serving:
90
g
|
Calories:
807
kcal
|
Carbohydrates:
57
g
|
Protein:
21
g
|
Fat:
58
g
|
Saturated Fat:
22
g
|
Polyunsaturated Fat:
4
g
|
Monounsaturated Fat:
16
g
|
Trans Fat:
1
g
|
Cholesterol:
211
mg
|
Sodium:
108
mg
|
Potassium:
623
mg
|
Fiber:
7
g
|
Sugar:
32
g
|
Vitamin A:
554
IU
|
Vitamin C:
1
mg
|
Calcium:
162
mg
|
Iron:
8
mg